TV
Rowoon, an emerging romantic comedy craftsman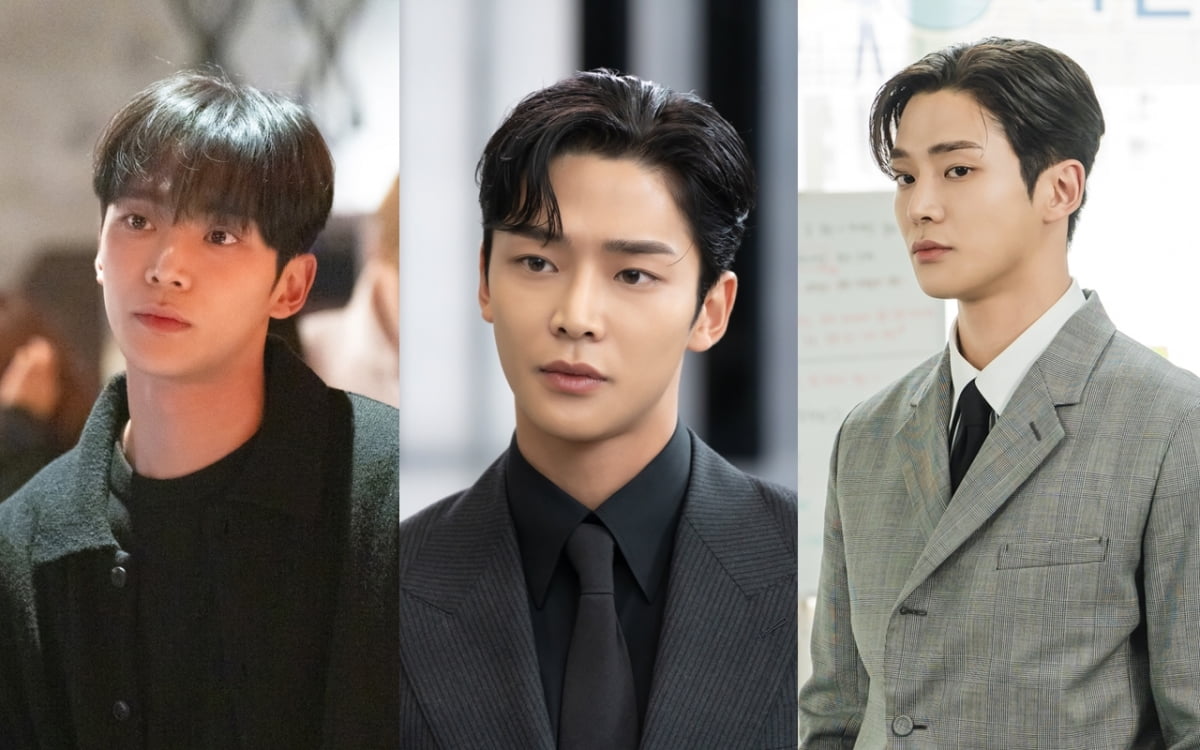 Actor Rowoon has been reborn as an emerging romantic comedy master who can perform not only romance but also comedy.
Rowoon plays the role of Jang Shin-yu, a lawyer who is under a curse that has been passed down through his family in the currently airing JTBC Wednesday-Thursday drama 'This Love Is Force Majeure'. Shin Yu's life changed when she met Lee Hong-jo (played by Jo Bo-ah), the 'owner of the wooden box' who would lift the curse. In this situation, Rowoon is doubling the fun of the play with his own romantic comedy acting.
Proven Rowoon Pyo Romance
Rowoon has clearly made his presence known in the romance genre through dramas such as 'Extraordinary Discovery', 'Senior, Don't Put on That Lipstick', and 'Love'. In this work, he also showed off his true value in romantic acting that causes overindulgence through his relationship with his girlfriend Yoon Na-yeon (played by Yura), whom he has been dating for two years.
Shin Yu-ji usually appears cold and harsh to others, but when he looks at Na-yeon, he shows a clear difference in temperature with his friendly tone and smile. Also, he was worried that Nayeon would have a hard time because of his pain, so he said goodbye with complicated eyes and facial expressions, adding to the sense of reality.
The beginning of a fantasy romance
Rowoon's romantic acting, which changes depending on the partner, is also noteworthy. For Jang Shin-yu, Lee Hong-jo is an opponent who keeps worrying about him. From the moment they first see each other, in addition to the frequent entangled situations, they end up drinking the affectionate water made by Hong Jo instead of Kwon Jae-kyung (played by Ha Jun), and are swept up in an irresistible fate.
Rowoon, who plays this character, is increasing the level of immersion in the play with his romantic acting that fully exudes his tsundere charm, such as making a quick confession with a calm tone and subtly keeping Jae-kyung, who is around Hongjo, in check.
Comedy added to romance
Rowoon's comedic acting, which is becoming a hot topic in every scene, can also be considered a highlight of this work. Rowoon expressed the charm of Jang Shin-yu, who appears to be somewhat prickly and rigid, through the genre of comedy. He expressed compliments to himself and lines that could have been cringe-inducing in a serious yet comical tone, sublimating them into simple laughter.
'This Love Is Force Majeure', which features Rowoon's romantic comedy acting, can be seen every Wednesday and Thursday at 10:30 PM.
Kang Min-kyung, Ten Asia reporter kkk39@tenasia.co.kr