TV
Actor Lee Joon-gi, "When casting for 'The King and the Clown,' I had to sell my soul if I could sell it."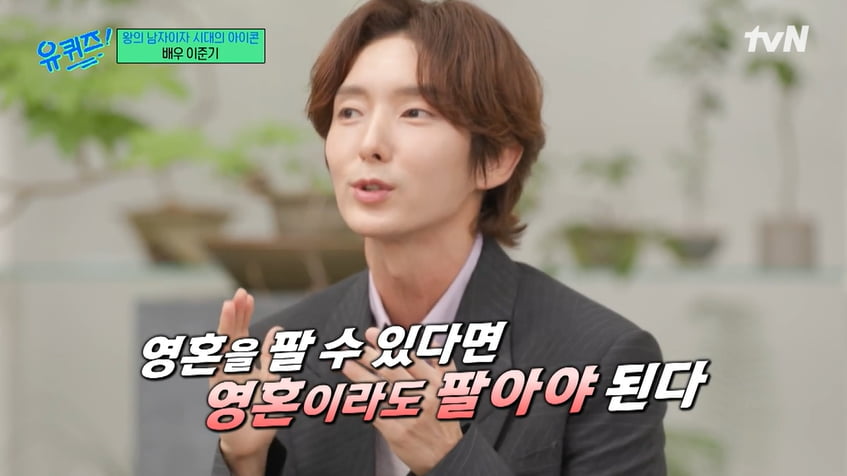 Actor Lee Joon-gi revealed the story behind the casting of 'The King and the Clown'.
Actor Lee Jun-gi appeared as a guest on tvN's 'You Quiz on the Block' (hereinafter referred to as 'You Quiz'), which aired on the 30th.
On this day, Lee Joon-gi mentioned the story of being cast for the role of 'Gong-gil' in the movie 'The King and the Clown', overcoming a competition rate of 3,000 to 1. Yoo Jae-seok said, "When you think of Joon-ki, the image of a historical drama is strong. It is the first movie in Korea to attract 10 million viewers. 'The King and the Clown' appeared like a comet. At that time, people stood in line outside the movie theater to buy movie tickets," and Lee Joon-gi said, " He burst out laughing, saying, "I feel like I'm so old."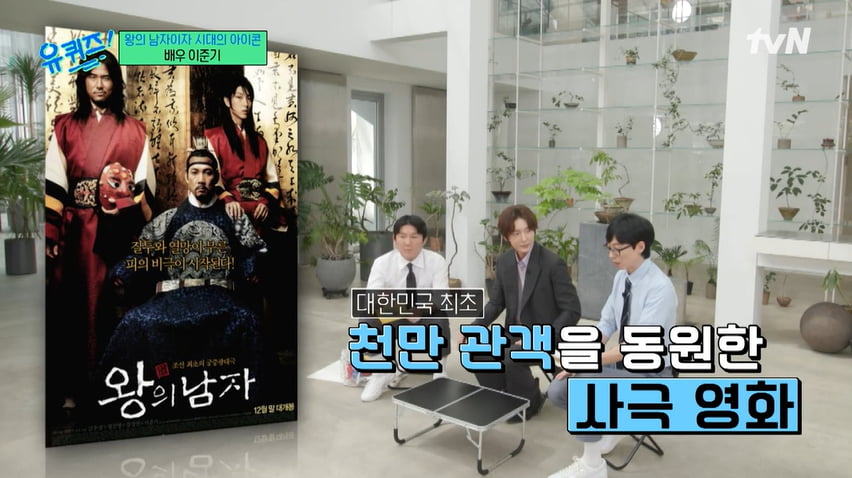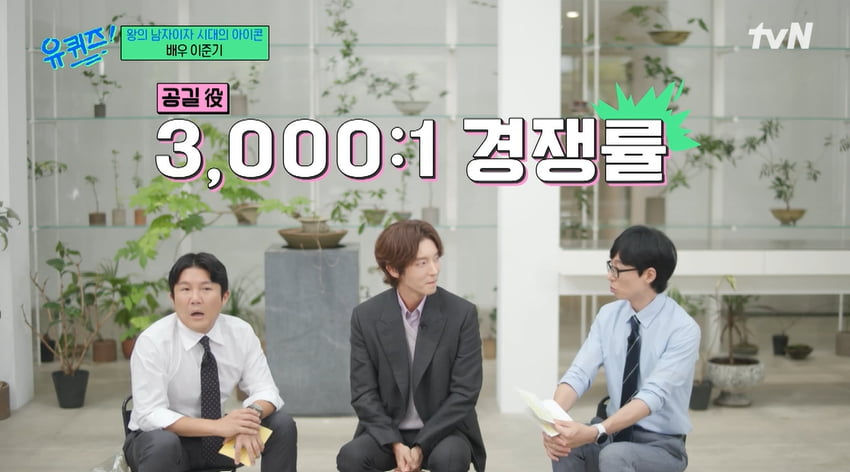 Yoo Jae-seok asked, "This movie created the n-th viewing culture of watching a movie multiple times. Why did this movie in particular have so many n-th viewings?" Lee Jun-gi, who heard this, said, "It seems like many people fell in love with the message and lingering emotions of the movie. It felt like there were many people who compared it to their lives and reflected on it." Jo Se-ho added, "At that time, 'The King and the Clown' was about the era as seen by Gong-gil, the era as seen by Jang-saeng, and the era as seen by the king. They said it would be interesting to watch it separately."
Lee Jun-gi, who was a rookie at the time, said, "It was such a big opportunity. From my perspective, I thought that there was no greater opportunity than this and that if I could sell my soul, I should sell it. In the end, it was an opportunity that changed my life." In response, Yoo Jae-seok asked, "Did you feel any signs of acceptance while watching the audition?" Lee Jun-ki responded, "Not at all. Most of the seniors looked at me very cool-headed. In particular, senior Kam Woo-seong looked at me very strictly. Since I was a rookie anyway, my acting was not good enough. "I think I practiced while hurting myself every day to show off physical skills such as tumbling and samulnori," he answered honestly.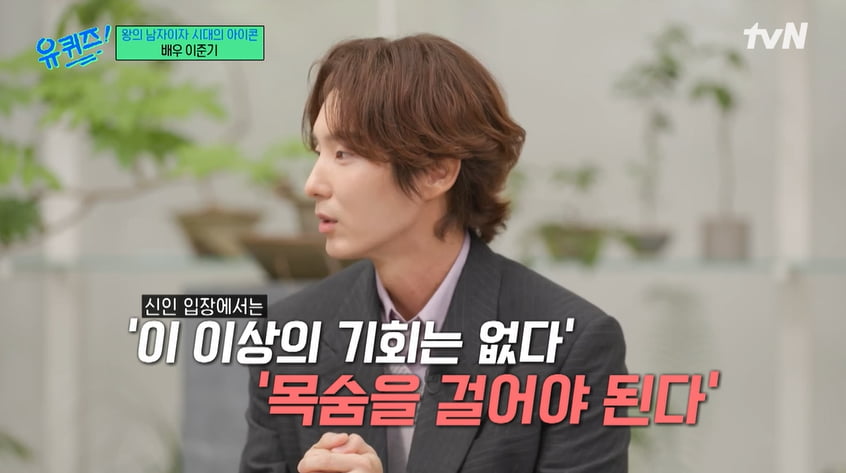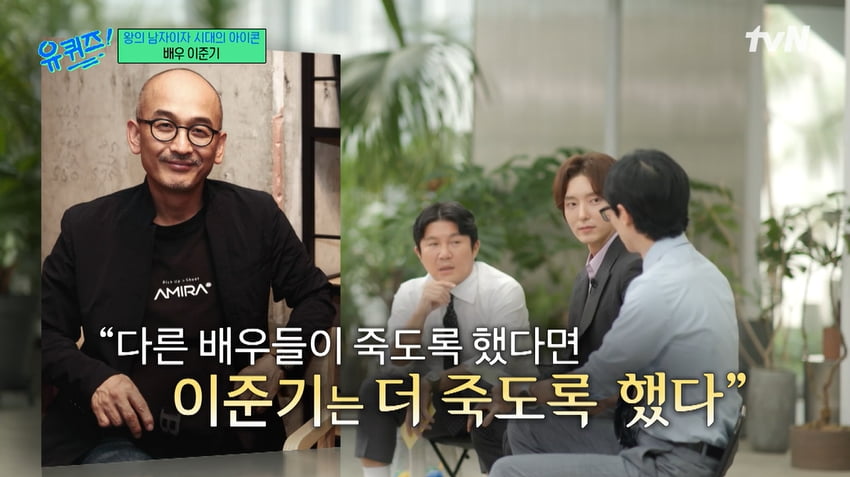 He continued, "There was a scene in one of the scenes where he spread his legs while acting as a clown in front of the king. I created that idea and showed it to him, and it all exploded from there. That's where I got the feeling. I felt like I had accomplished something." He also mentioned director Lee Joon-ik during the filming of 'The King and the Clown' and said, "We stayed in the Samulnori group and learned together. The director's order was that if you wanted to become a gong-gil, you should not leave your dorm room. Since I was cheerful, he told me to talk less. We lived like that for four months. "He added.
Lee Joon-gi later became a hot topic with his pomegranate juice commercial. Yoo Jae-seok exclaimed, "This all happened within one year. I literally opened my eyes and found myself a star." Lee Joon-gi said, "I was grateful. Nowadays, even if there is a big hit, you are replaced in as little as 3 or 6 months. At that time, everything we did together with 'The King and the Clown' during that year was successful and it was like this. "It's a wrong idea, but I had that thought for a moment. The world revolves around me. I am the center of the world," he confessed.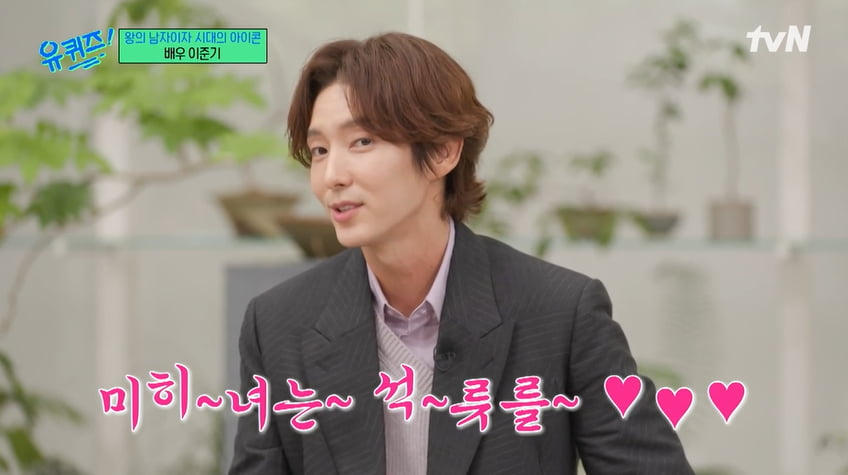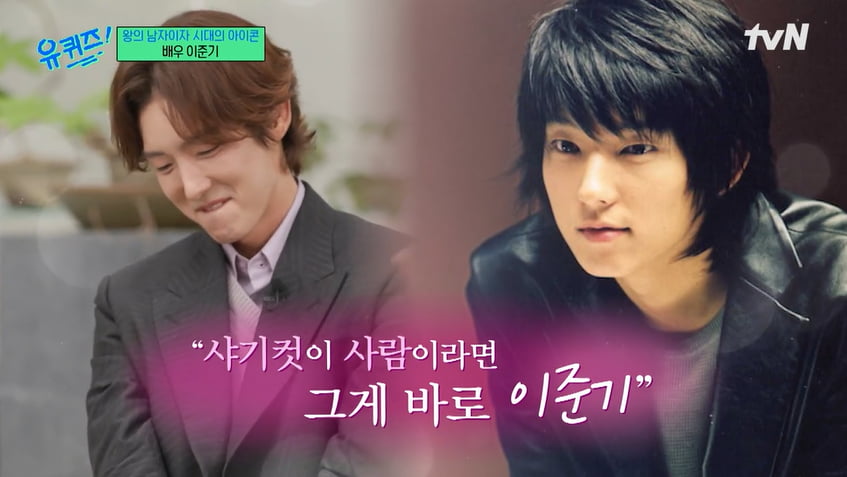 Lee Joon-ki honestly admitted his past suffering from celebrity disease, saying, "It was a time when I was considered successful. I think I had a cocky attitude that came from my weakened self. People around me and friends who have been with me since I was a rookie are the first to know. They are the first to know. They are the first to know. He replied, "I told you that I was your enemy."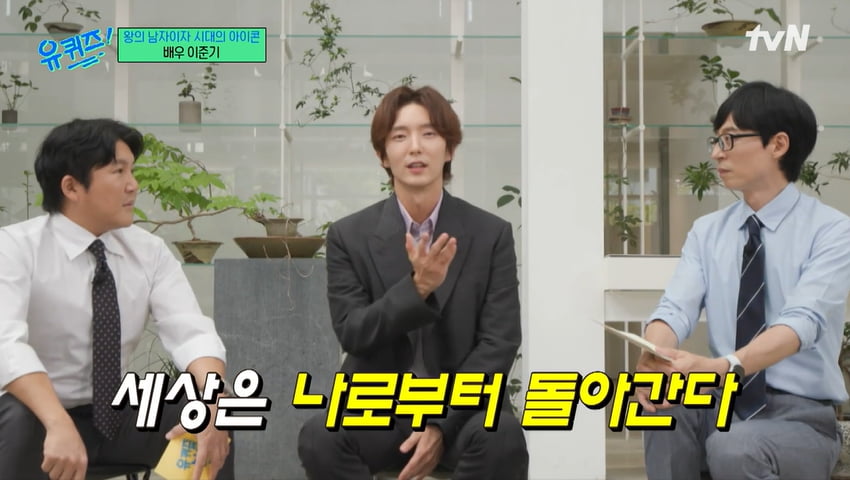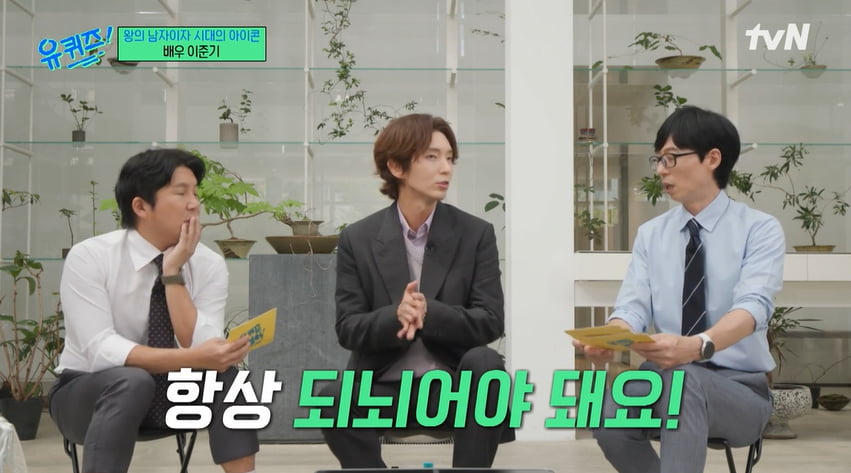 He also said, "If I live like this, I think I'll have to give up this job. I was very afraid that if I couldn't gain the trust of people around me and my balance was easily shaken, I would fall hard even if I fell. I learned it expensively back then. Since then, no matter how hard it was, I've been repeating it to the point where I've become accustomed to it. "He explained.
Reporter Ha-neul Lee, Ten Asia greenworld@tenasia.co.kr