TV
Kim Ji-min "Yang Se-hyung, he thinks I like him."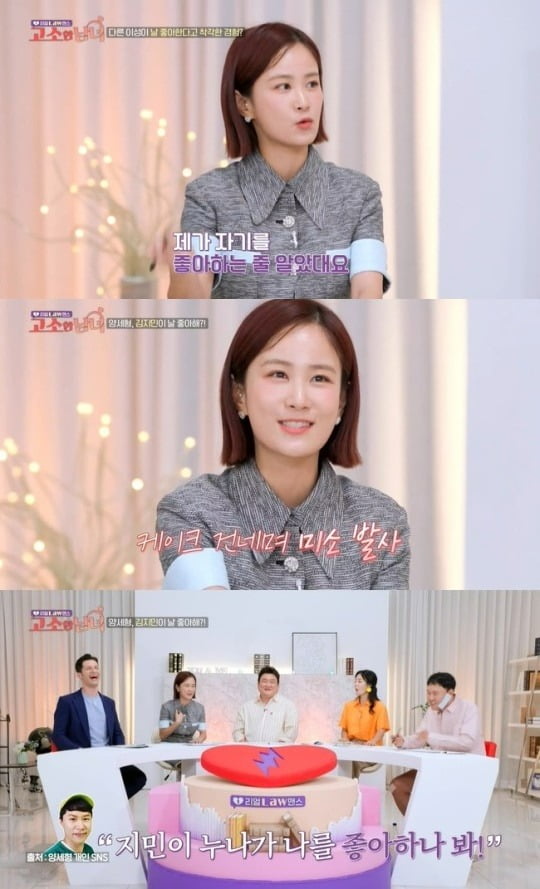 Comedian Kim Ji-min revealed an anecdote about being misunderstood by Yang Se-hyung.
In the SBS Plus/ENA entertainment show 'Real Lawmen's Sue Men and Women' (hereinafter referred to as 'Sweet Men and Women'), which aired on the 29th, the shocking reality of spouses who fell into the virtual world, such as having sex in games and enjoying games of different genders, was revealed.
In particular, in response to Kim Jun-hyun's question, "Have you ever felt deluded by a person of the opposite sex other than your lover or spouse?" Kim Ji-min responded, "I have. Yang Se-hyung thought I liked him."
He continued, "It was my birthday. I handed out a plate of birthday cake to each of my acquaintances. It happened that Yang Se-hyung was sitting in front of me, so he cut the cake and handed it to me, smiling and saying, 'Enjoy it.'" He added, "Yang Se-hyung saw me like that and thought about it for days. "He thought I liked it," he explained.
Kim Jun-hyun said, "Yang Se-hyung must have been alone and said, 'I'm sorry for not being able to accept Jimin's feelings.' It was a cute imagination," making everyone laugh.
Taeyuna, Ten Asia Reporter youyou@tenasia.co.kr