TV
To BTS Jungkook? Shim Hyung-tak and Saya couple personally deliver wedding invitations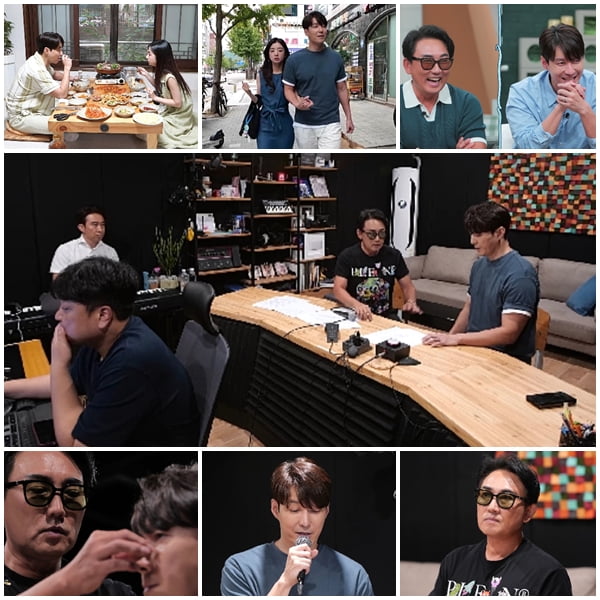 Actor Shim Hyung-tak is putting all his effort into preparing for the wedding for his wife Saya, even receiving 'congratulatory singing lessons' from Lee Seung-cheol.
In the 79th episode of Channel A's entertainment show 'Man's Life These Days - Groom's Class (hereinafter referred to as 'Groom's Class')', which airs on the 30th (today), the special daily lives of Shim Hyung-tak and 'Japanese wife' Saya Hirai, 9 days before their 'Korean wedding', unfold.
On this day, Shim Hyung-tak has a 'body care day' by eating boiled duck with Saya to recover his tired mind and body. After replenishing their stamina with hearty food, Shim Hyeong-tak and his wife head somewhere with a 'Korean wedding' invitation. At this time, Shim Hyung-tak reveals, "Now we are going to meet a very important person." In response, Saya could not hide her excitement, saying, "(He) is a real person, right?", raising expectations as to who the 'big star' to whom Shim Hyung-tak and his wife delivered the wedding invitation would be.
Afterwards, the Shim Hyeong-tak couple, who successfully delivered the wedding invitation, dispersed to continue preparing for the wedding. Saya heads to an aesthetic shop to get a dress fit, and Shim Hyung-tak visits the recording studio of 'groom school principal' Lee Seung-cheol. In particular, Shim Hyung-tak, who visited Lee Seung-cheol, surprised everyone by announcing his plan for a 'surprise event', saying, "I want to personally sing a congratulatory song to Saya at the wedding."
In response, Seung-cheol Lee said, "Saya, it would be better for you to sing the congratulatory song rather than BTS," and started with Hyung-tak Shim's 'shoulder clasp.' Next, Seungcheol Lee teaches people everything from how to convey emotions to neck massage for not being able to sing high notes, making the audience say, "It's a ten million dollar class."
However, during class, 'passionate teacher' Lee Seung-cheol suddenly shows a serious expression, making Shim Hyeong-tak tremble. Shim Hyung-tak vividly testified about the atmosphere at the time, which instantly froze like a sheet of thin ice, saying, "I was really scared," drawing attention to what was happening.
'Groom Class' will be broadcast at 9:10 pm on the 30th.
Taeyuna, Ten Asia Reporter youyou@tenasia.co.kr