TV
The youngest and first 2MC AKMU, the 3rd protagonist of 'The Seasons'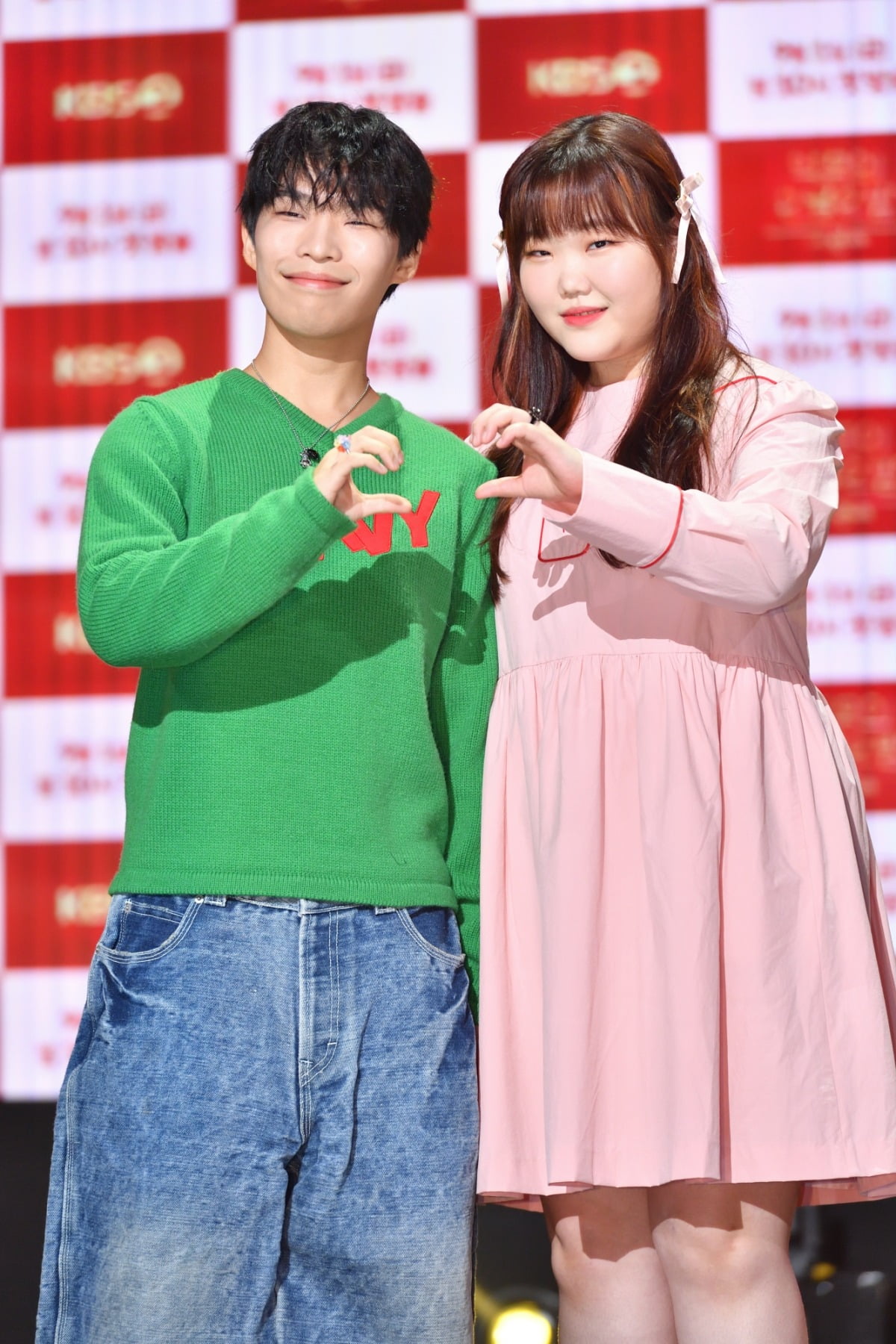 Akmu is the youngest and first to challenge 2MC for a 30-year-old KBS late-night music program.
On the 29th, a press conference was held at KBS in Yeouido, Yeongdeungpo-gu, Seoul for 'The Seasons - Akmu's Five Nights'. PD Park Seok-hyung, PD Chang-soo Lee, Chan-hyeok Lee, Soo-hyun Lee, and Dong-hwan Jeong attended the event.
The KBS late-night music program 'The Seasons' is divided into four seasons throughout the year, and four MCs with various charms run the program under their own names. Akmu (Lee Chan-hyuk, Lee Soo-hyun) was selected as the MC of 'The Seasons' following Jay Park and Jung-hoon Choi.
Producer Park Seok-hyung said, "It was burdensome to work with the younger generation. So, after Jay Park and Jung-Hoon Choi, we contacted the third season. I was grateful that it turned out okay faster than expected. I'm looking forward to this season. Akmu is appropriate. I think they are the only musicians in Korea who are two, but are one. Because they have chemistry and trust that they have built up throughout their lives, I thought we could show them well in our program."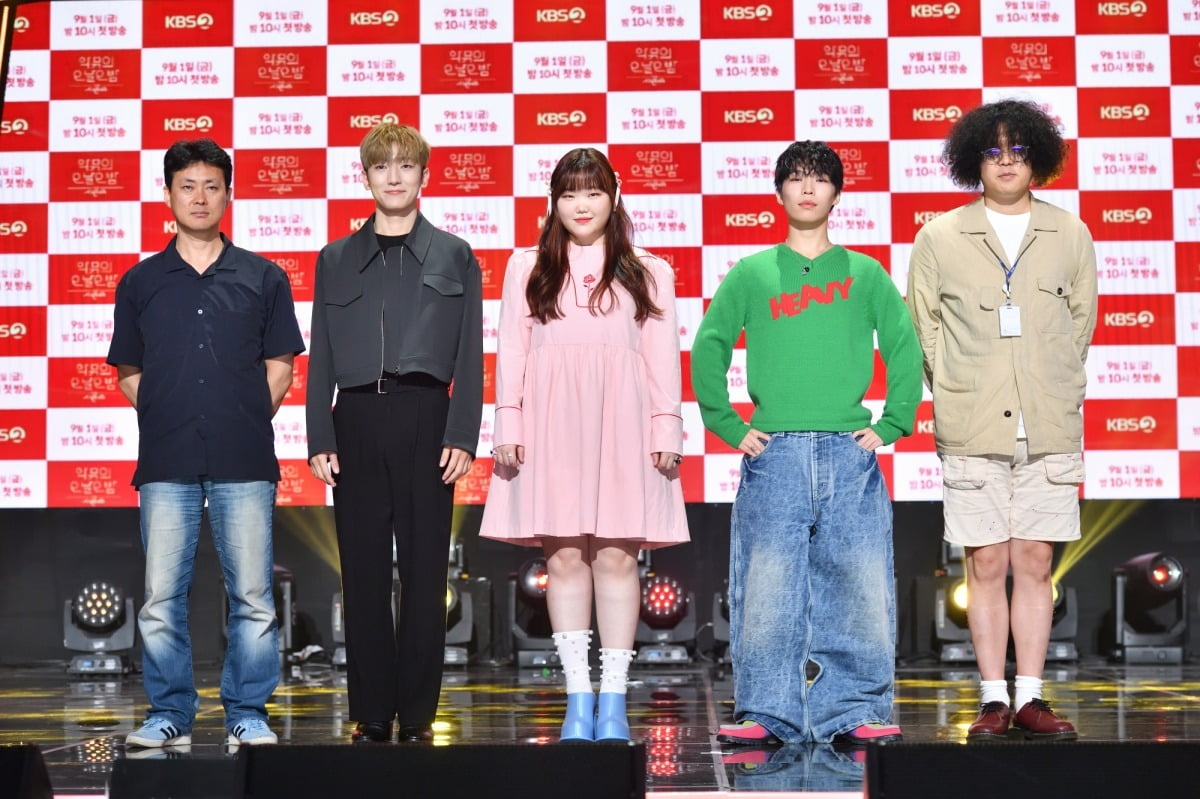 Lee Chan-hyuk said, "From the time I was planning 'The Seasons', the stage came out so cool that I wondered if there would be a day when we could work together as MCs instead of as guests. I didn't know the opportunity would come this soon, but I'm so looking forward to it. I think it will come out well and have fun."
Lee Chan-hyuk continued, "It's true that we've been discussing it since the first season. We also had a lot of memories from the days of 'Yoo Hee-yeol's Sketchbook' and it was a program that we longed for so much, so there was a sense of pressure about taking the next position. 'Sketchbook' I wondered if we could continue well in a program with the same deep vein, but it seems that Jaebum Park and Junghoon Choi took good care of the MCs and made the atmosphere friendly, paving the way for us to continue naturally. We are very grateful for that, and we too I think I will continue to carry on well," he added.
Lee Soo-hyun said, "From the beginning of 'The Seasons', I drank kimchi soup, saying it would be nice if a proposal came to me. I wondered if I could lead it by myself, but this time I was offered to MC with AKMU, so I thought I had to do it unconditionally. I wanted to be able to do it comfortably because I have a reliable older brother, Jung Dong-hwan, and writers."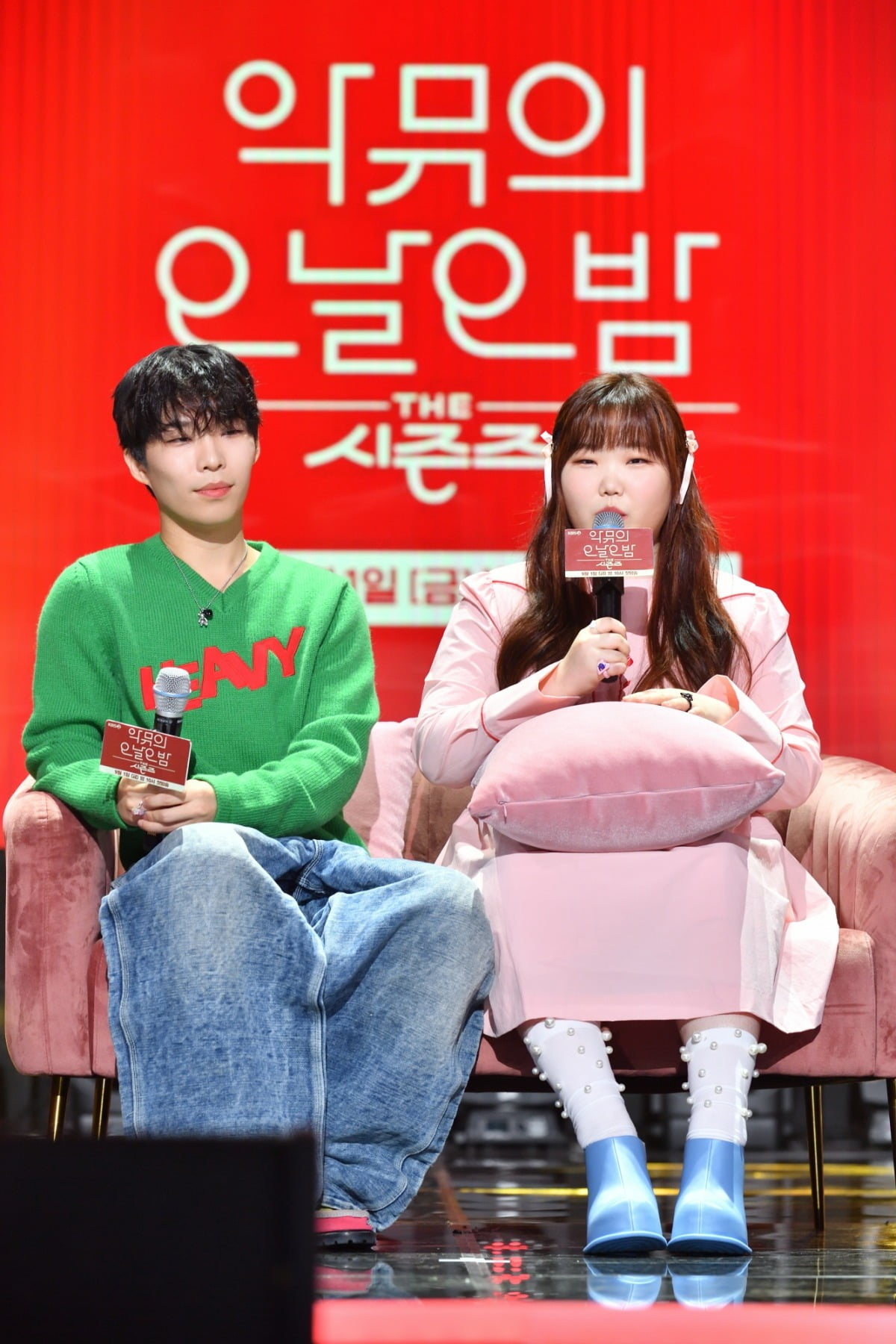 Regarding 'One Day and Five Nights', Lee Soo-hyun said, "There were many candidates for titles such as 'Akmu's Parachute', but I didn't know where to participate. I thought there would be no place for me to fit in, so I regretted that idea, but I abandoned it. I didn't care if it wasn't a 'parachute'. When 'One Day and Five Nights' came out, I thought that with this title, anyone could comfortably come, talk, and rest."
Lee Chan-hyeok picked Lee Moon-se as the guest he wanted to be with. He said, "I was very impressed when I went to senior Lee Mun-se's concert. My mother even wiped away tears at the time." Once introduced, I would like to think how honorable it would be to be able to show the songs of a senior that I am really proud of to those friends."
Lee Soo-hyun said, "There is only one person I want to invite. I think," he hoped.
'The Seasons - Akmu's Five Days and Five Nights' will premiere on September 1 at 10:00 PM KST.
Reporter Tae Yuna, Ten Asia youyou@tenasia.co.kr