TV
Oh Yeon-soo, you won't gain weight because of this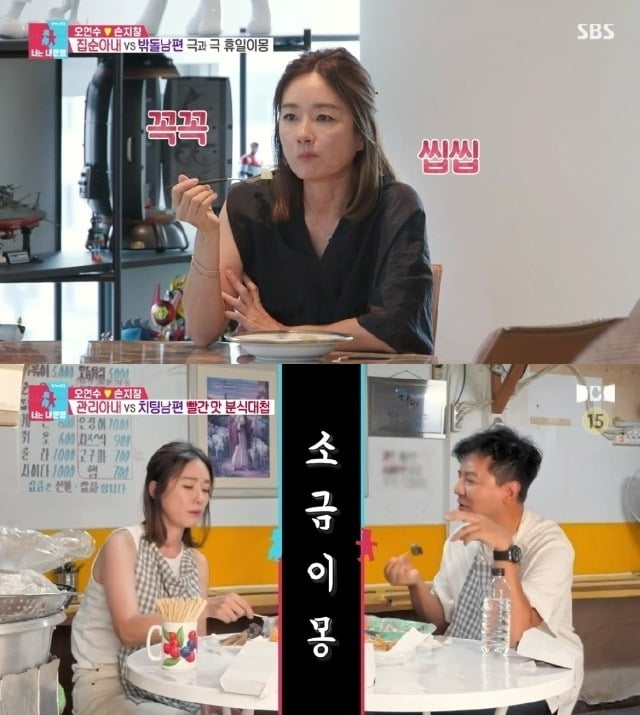 Actor Oh Yeon-soo's diet management surprised me.
In the SBS entertainment program 'Same Bed, Different Dreams Season 2 - You Are My Destiny' ('Same Bed, Different Dreams 2'), which aired on the 28th, the daily life of Oh Yeon-soo and Son Ji-chang was revealed.
On this day, Son Ji-chang drank juice made from whole apples, cabbages, and carrots for breakfast. Oh Yeon-su, who was alone in the living room, started the morning with a sip of Sohn Ji-chang's juice.
While talking about which movie to watch later, Oh Yeon-soo suggested a healthy salad made with seasonal fruits to Son Ji-chang, saying, "Oppa, listen to me and try it. It looks good, is good to eat, and has good nutrients."
The salad Oh Yeon-soo recommended was a salad made of green apples, peaches, cheese, and carrot leaves, and Son Ji-chang ate only the peaches and laughed.
Oh Yeon-soo and Son Ji-chang went out after finishing their 7-year-old living in the United States, went shopping for an hour each, and enjoyed a unique date to meet again.
After the shopping mall date, the two headed to a snack bar. Son Ji-chang enjoyed a cheating day at his favorite restaurant, saying, "I saw a broadcast in the US and said, 'I have to come, I have to come,' but I finally came."
Oh Yeon-soo, who tasted the tteokbokki, was surprised that it was "naturally sweet without sugar." However, Oh Yeon-soo stopped Son Ji-chang from dipping sundae in salt, and Son Ji-chang grumbled, "They told me to dip it in tteokbokki soup instead."
Reporter Tae Yuna, Ten Asia youyou@tenasia.co.kr