TV
Drama 'Behind your touch' actress Han Ji-min, caught and frightened by 'That Man' stills released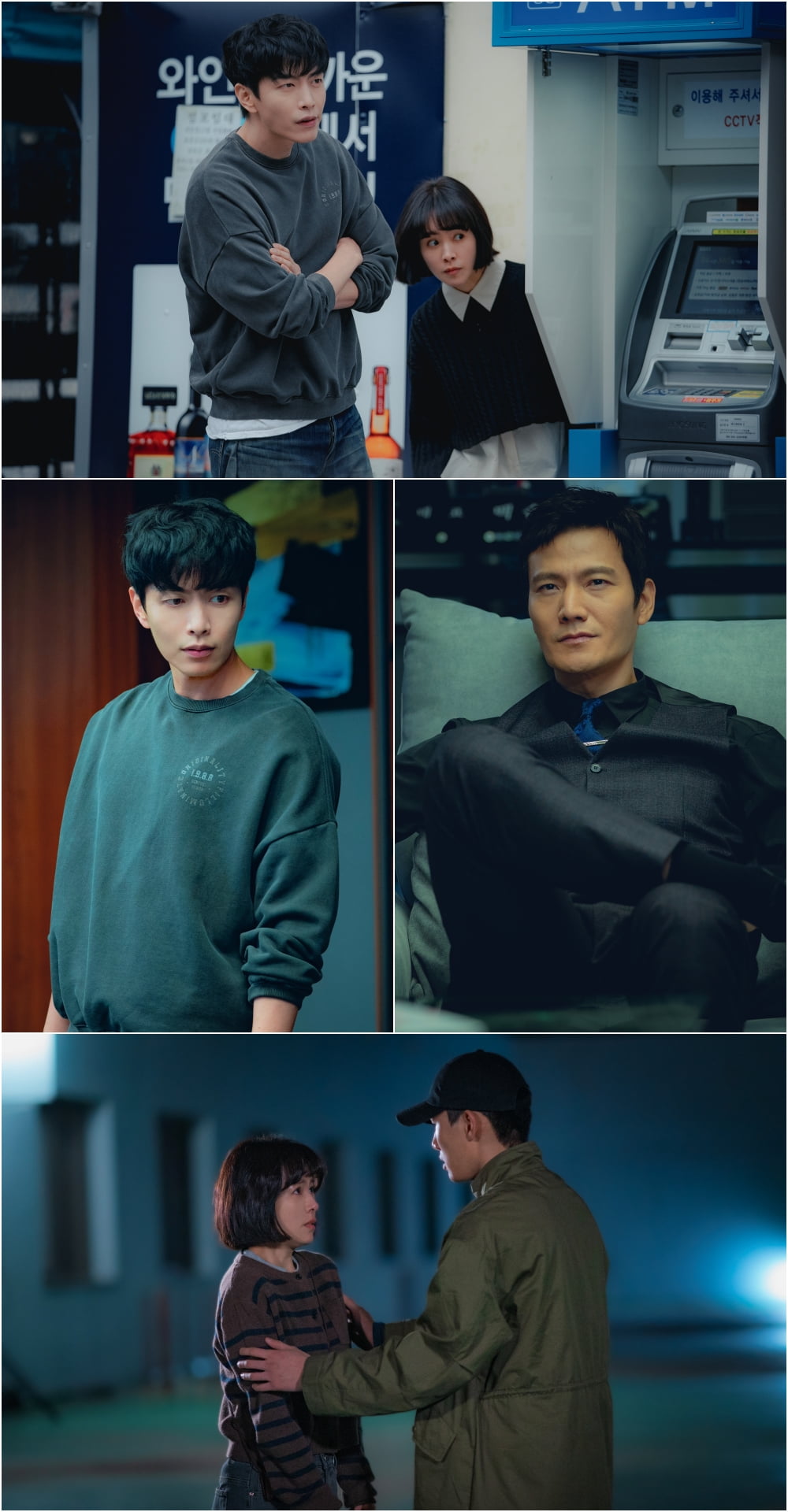 Han Ji-min, an actress from the drama 'Behind your touch', goes on an unexpected business trip to Seoul with Lee Min-ki and falls into a crisis.
Today (27th), JTBC's Saturday drama 'Behind your touch' released still cuts of psychic Bong Ye-bun (Han Ji-min) and hot-blooded detective Moon Mun-yeol (Lee Min-ki) working together in Seoul. The unusual expression of Bong Ye-bun, who was caught and frightened by someone, was also captured, raising tension.
In the last broadcast, a woman's body was found on a remote beach and was shocked. The mystery of Jung Eui-hwan (played by Yang Jae-seong), who stole the list of sponsors that could be a weakness of Cha Joo-man (played by Lee Seung-jun), also continued. Jeong Eui-hwan, who seemed to be hiding something unspeakable, raised his curiosity and Bong Ye-bun, who expressed his sadness at him for not giving his side, added to the regret.
Bong Ye-bun and Mun Mun-yeol are staring at the target with sharp blades as if they are chasing someone. Bong Ye-bun, who was dragged without knowing why and grumbles, moves earnestly according to the instructions of the string of sentences. The appearance of looking for a psychometric opportunity by sticking out his head while hiding his small body induces a smile. Expectations are high on what kind of activity Bong Ye-bun, who has made a big contribution to crime eradication with psychometry, will perform.
Moon Mun-yeol is in a tense confrontation with drug dealer Baek Sa-jang (played by Kim Byung-hee). The contrast between Mun Mun-yeol's sharp eyes, who is ready to catch Baek-sa-jang at any moment, and Baek-sa-jang's triumphant expression, a problematic figure who demoted the popular ace detective, adds to the tension.
The appearance of Bong Ye-bun facing Park Seung-gil (played by Choi Ji-hyeok) from 'That Man' in the past video also heightens the tension. He adds to the curiosity about whether he will be able to escape safely and what the hidden secret between Mun Mun-yeol and Park Seung-gil will be.
The production team of 'Behind your touch' said, "Bong Ye-bun and Mun Mun-yeol are in an unexpected crisis. The hidden past of Munmun-yeol is also revealed. Park Seung-gil, who holds the secret in the reversal development, will add to the unpredictable tension."
JTBC's Saturday drama 'Behind your touch' will be broadcast today (27th) at 10:30 pm.
Reporter Ha-neul Lee, Ten Asia greenworld@tenasia.co.kr