TV
Drama 'The Uncanny Counter 2' actor Kang Ki-young announces provocation as the standard of evil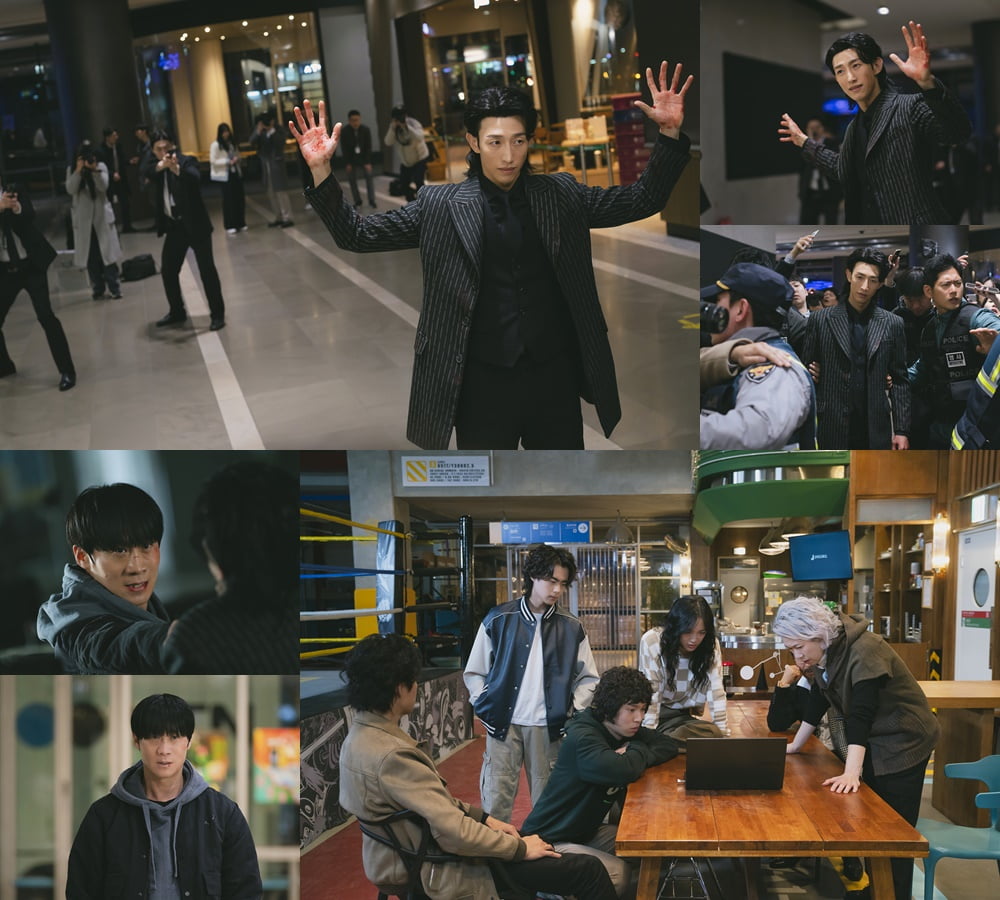 Actor Kang Ki-young of the tvN drama 'The Uncanny Counter 2' prepares for the final blow to turn the tables.
Prior to the 10th episode of tvN's 'The Uncanny Counter 2', the stills containing the final provocation of Ki-young Kang (played by Pil-gwang), a demon with an evil sound, were released.
The last broadcast depicted the crisis of division between the evil spirit Ma Ma Seon-seok (played by Jin Seon-gyu) and Pil-gwang's solidarity. The two demons are fiercely opposed for different purposes, such as Mazu-seok spurring revenge for his wife's death, while Pil-gwang uses Maju-seok to steal the powerful power of Rumor (played by Jo Byeong-gyu). Finally, in order to gain greater power, Pil-gwang kills his old lover Gelli (played by Heera Kim), swallows his soul, and upgrades the cool dark force, raising questions about Pil-gwang's next move.
Kang Ki-young, a demon in the revealed steel, raises both arms as if surrendering. The two hands are stained with red blood, raising questions about what the hell happened. The scene becomes a scene of chaos with the police escorting Pil-gwang and the reporters surrounding him, and Pil-gwang has a relaxed smile as if he is satisfied with it, raising tension that makes his hands sweat.
Jin Seon-gyu is looking at Kang Ki-young with a pale face, and his eyes gather. Jin Seon-kyu's face, stained with anger and sadness, predicts that an unusual situation has occurred. Pil-gwang had desired to become the top predator, aiming for the demonic power of Maju-seok. The face of Counterz looking at the laptop becomes nervous, raising questions about whether Kang Ki-young, the evil spirit on the edge of the cliff, is making a final shot to further increase Jin Seon-gyu's evil.
The 10th episode of the drama 'The Uncanny Counter 2' will be broadcast today (27th) at 9:20 pm on tvN.
Reporter Ha-neul Lee, Ten Asia greenworld@tenasia.co.kr