TV
"Namgoong-min come back" Ahn Eun-jin sobbed, so the viewers cried too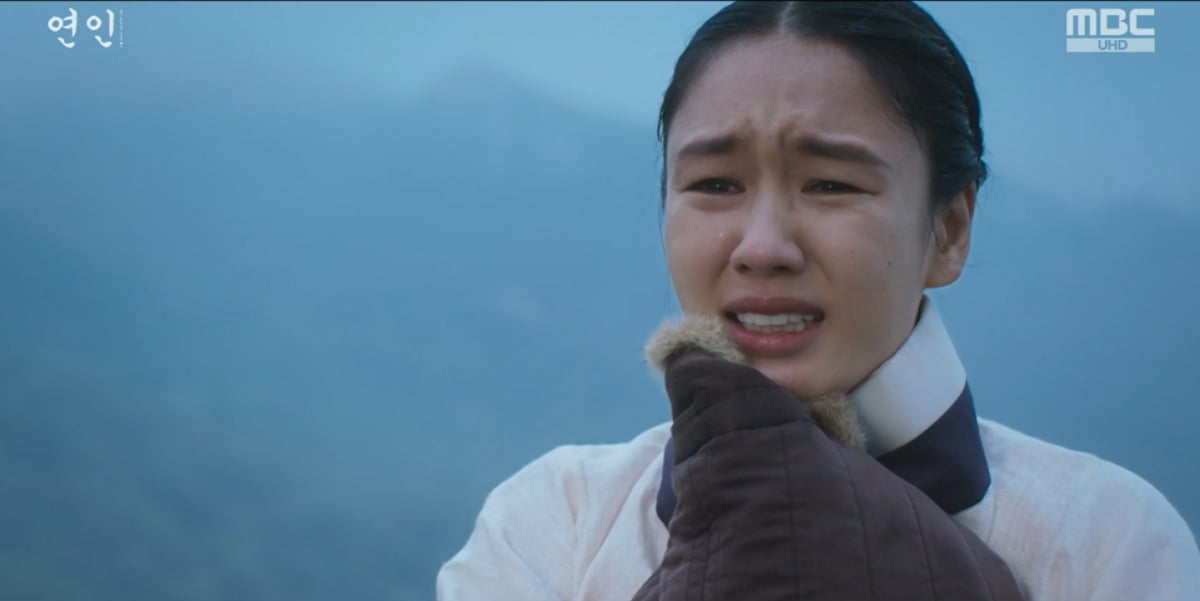 'Lovers' Ahn Eun-jin Oh Yeol also touched the hearts of viewers.
Actress Ahn Eun-jin plays the role of Yoo Gil-chae in the MBC Friday-Saturday drama 'Lovers' and is performing passionately. The growth of Yoo Gil-chae, who grew up preciously, went through the war and passionately loves a man, and gradually matures, is calling for support from viewers.
Gil-chae Yu was an innocent woman who believed that the man who appeared in her dreams every night would be her husband. And it was Yoo Gil-chae who had developed a heart for him, thinking that the man he couldn't see was Nam Yeon-joon (played by Lee Hak-joo). However, in the 8th episode of 'Lovers', which aired on August 26, it was revealed that the man in the dream was Lee Jang-hyeon (played by Namgoong Min).
After kissing Lee Jang-hyeon, Yu Gil-chae went to Shenyang to confirm his confused mind. At the end of the mixed conversation, Yu Gil-chae said, "Go. I sent Lee Jang-hyun with the last words, "Go and just die." However, in the eyes of Yoo Gil-chae as he looked at Lee Jang-hyeon, who turned around and said, "I will return with flower shoes," there was a sense of pity and longing for the parting.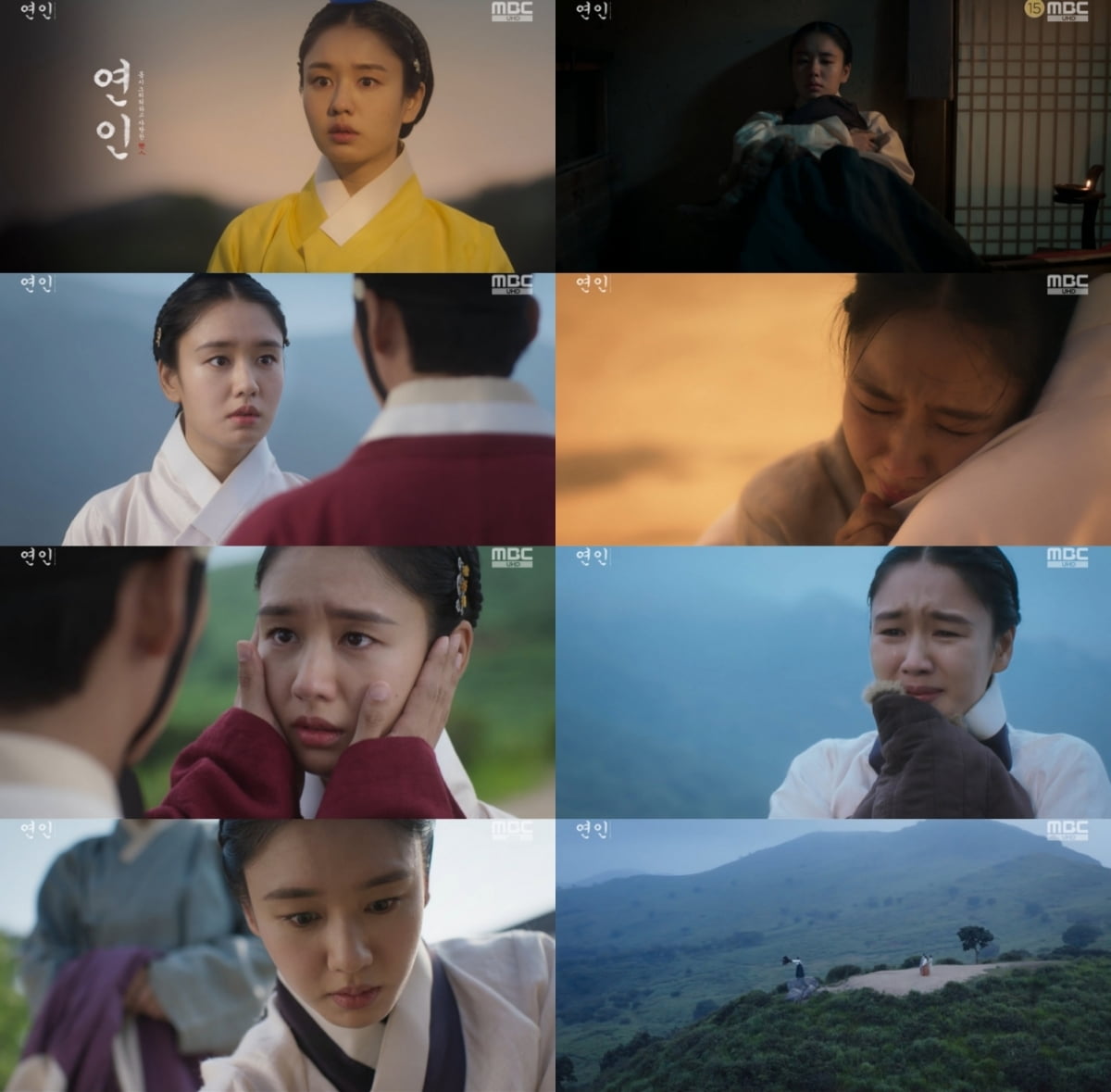 Gil-chae Yu said that she would never forget Nam Yeon-jun, but she sincerely congratulated her friend Eun-ae Kyung (played by Da-in Lee) on her wedding day. And seeing the wedding of the two, Gil-chae Yu realized that he was not so sad right now. Even so, it was Yoo Gil-chae who did not know exactly why he was okay.
Later, Gil-chae Yu saw the bleeding man in his dream and thought of Jang-hyeon Lee, who went to Shenyang, but he denied it. At this time, Lee Jang-hyeon, who went to Shenyang, also had a real change. He was called in front of Hong Tai-ji (Kim Jun-won) after being falsely accused of reporting Jeong Myeong-soo (Kang Gil-woo), the confidant of the keel (Choi Young-woo).
In the end, the interpreters who rebelled against Jeong Myeong-soo were executed, and only their belongings returned to Joseon. Gil-chae Yu was shocked to find a box containing her red ribbon and Lee Jang-hyeon's fan. That night, Yu Gil-chae fell asleep with the fur vest Lee Jang-hyeon gave him in his arms, and finally saw the face of the man in his dreams. The identity of the man who burst into tears the moment he saw it was Lee Jang-hyun.
The next day, Gil-chae Yu climbed the mountain and called Lee Jang-hyeon's name. The sight of Yoo Gil-chae crying out to Lee Jang-hyeon with the belief that he could come back to life if he called out three times while holding the clothes worn by the dead person made everyone who watched this cry. The sincerity of Yu Gil-chae, who finally confesses that he will never be cold-hearted again once he returns, and that there is something he has not yet said, made viewers feel sad.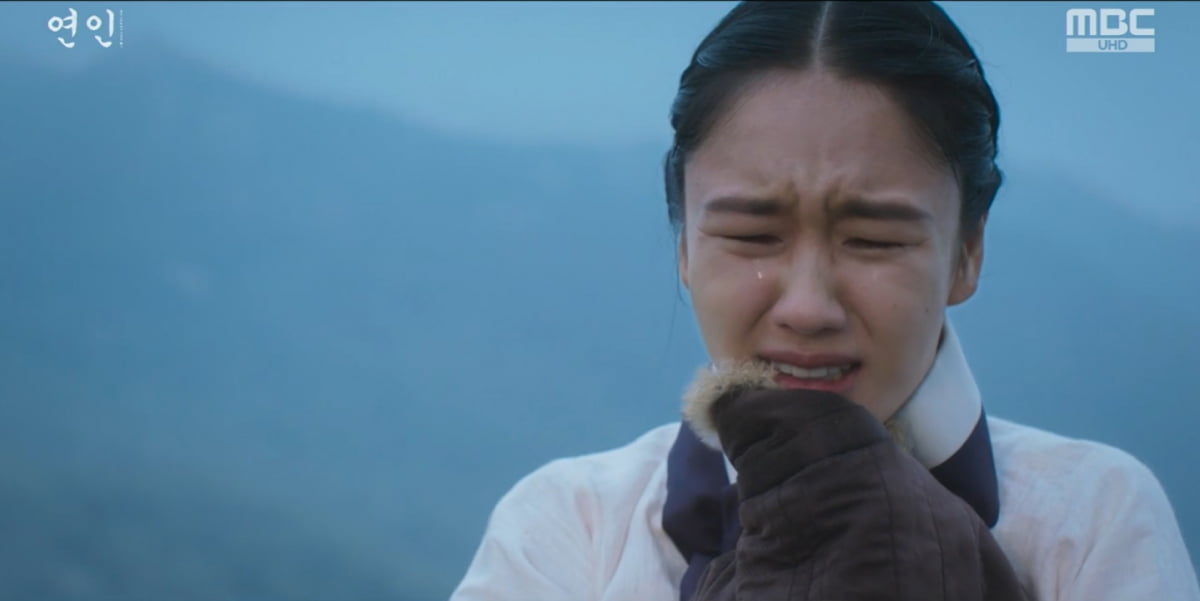 Ahn Eun-jin exploded the emotions accumulated over the years in the sobbing ending, raising the attraction of the play vertically. It was a more heavy shot thanks to the concentration of Yu Gil-chae's emotional line, which has been confused by love so far. Ahn Eun-jin's character digestibility, which makes the character alive and breathing by immersing herself 200% in each role she plays, shined.
Jiye Choi, staff reporter at TenAsia wisdomart@tenasia.co.kr