TV
Drama 'My Dearest' actor Kim Moo-joon depicts Crown Prince Sohyeon's heartbreaking and restrained emotions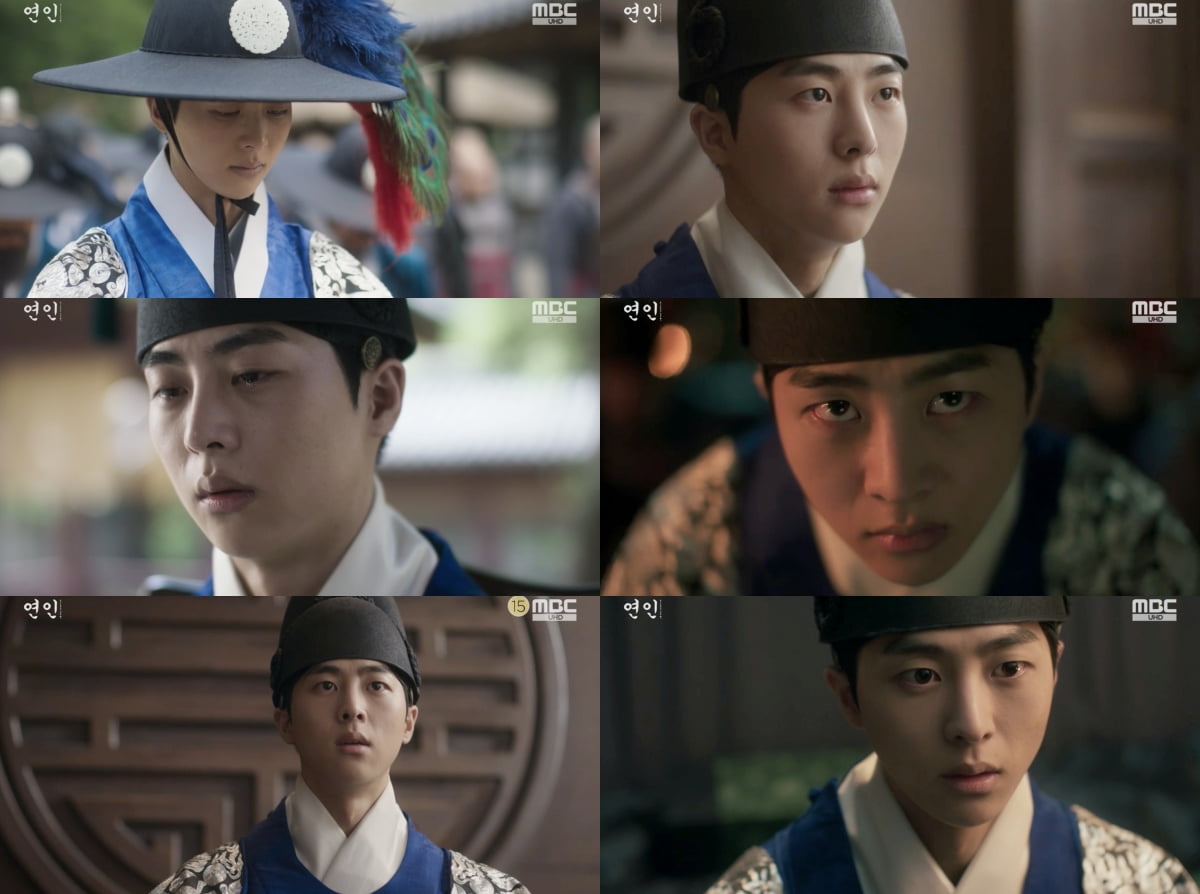 In the drama 'My Dearest', actor Kim Moo-jun, who played Crown Prince Sohyeon, shined.
Kim Moo-joon appeared as Crown Prince Sohyeon held hostage by the Qing Dynasty in the MBC Friday and Saturday drama 'My Dearest' and expressed the feelings of a character with a weak yet strong inner side in three dimensions.
In episode 8 of 'My Dearest', which aired on the 26th, Sohyeon's life in Qing Dynasty was depicted. On the way Sohyeon headed to Shenyang, the people who met Sohyeon's procession wept. Sohyeon, who pretended to be resolute in the helpless situation, ended up closing the window of the palanquin at the sight of the people crying out and shouting not to go. heightened
The reality that faced Sohyeon after arriving in Shenyang was even harsher. Sohyeon had to deal with the ministers of the Qing Dynasty who mocked and insulted her, only pretending to be polite, and had to endure contempt and shame. Sohyeon shed tears on her dry face, revealing the sadness she had to endure inside, and Kim Moojun's emotional line, which conveys deep emotions without any expression, gave a deep and deep resonance.
It was implied that the relationship between Sohyeon and Janghyeon (Namgoong-min) was getting thicker, stimulating interest. On the way to Shenyang, Janghyeon looked at Sohyeon and said, "I'm a little curious about the fate of that poor son." In the Qing Dynasty, Sohyeon shares resourcefulness with Janghyeon, and another cooperation is foretold. The new point to watch is Sohyeon's maturation as the anticipation amplifies what kind of synergy the relationship between the two will produce.
The drama 'My Dearest' is broadcast every Friday and Saturday at 9:50 pm.
Reporter Ha-neul Lee, Ten Asia greenworld@tenasia.co.kr