TV
Drama 'My Dearest' Actor Ahn Eun-jin realized his love for Namgoong-min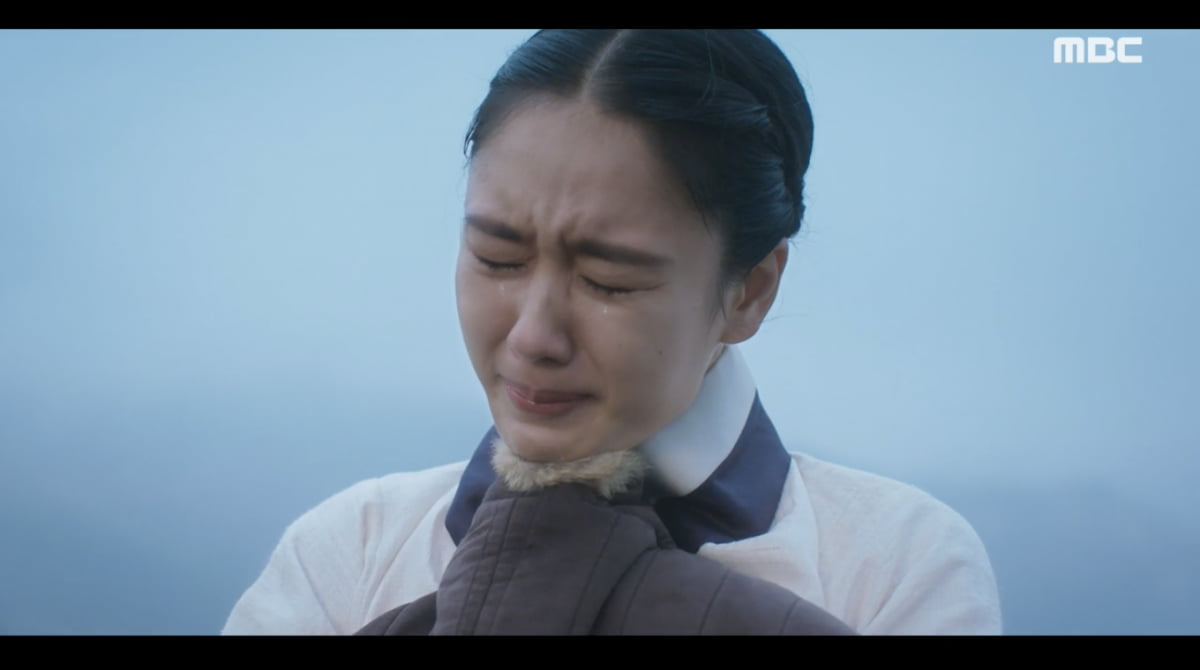 In 'My Dearest', actress Ahn Eun-jin cried when she found Lee Jang-hyeon's belongings among the belongings of the dead sent from Shenyang.
In the 8th episode of the MBC drama 'My Dearest', which aired on the 26th, Lee Jang-hyeon (Nam Goong-min) left for Qing Dynasty, and Yoo Gil-chae (Ahn Eun-jin) confirmed his feelings for Lee Jang-hyeon.
On this day, Lee Jang-hyun kissed Yoo Gil-chae and said, "I know that you do not fall in love with me yet. I know very well that the heart of the woman still belongs to Yeon-jun (played by Lee Hak-joo) and Doryeong. Even if you do not fall in love with me, don't forget. If you never forget this moment with me today, No," he begged.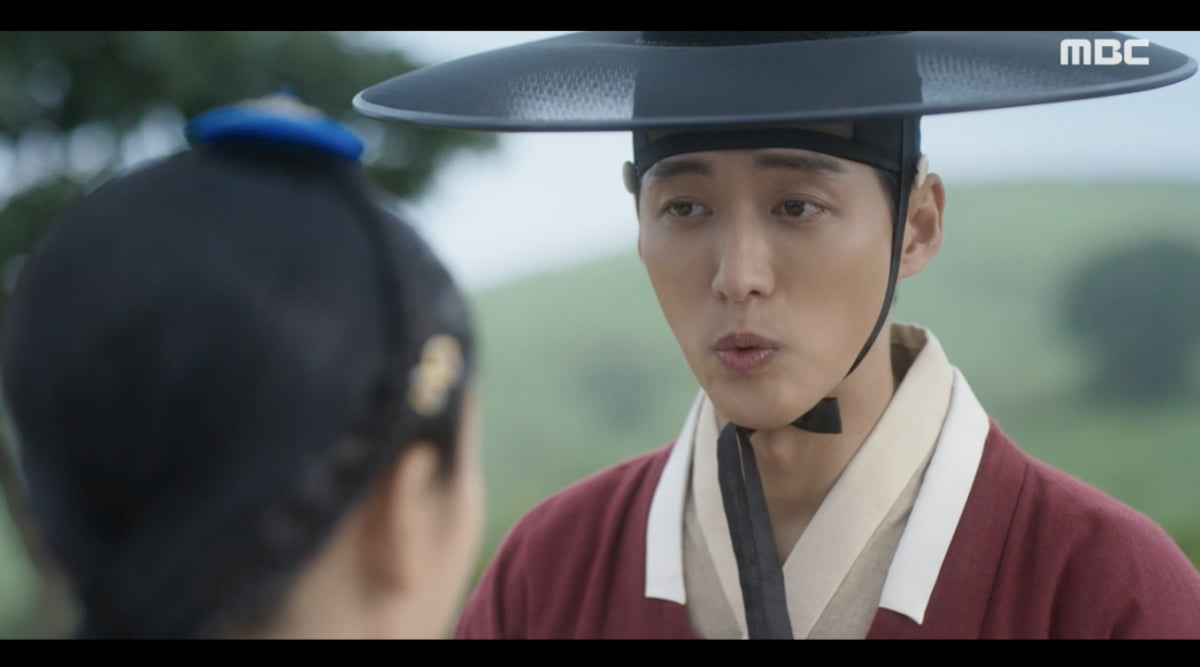 Lee Jang-hyun headed to the Qing Dynasty with the captive Joseon people. Gil-chae Yu followed him on the road to Simyang to confirm his feelings for Jang-hyeon Lee. Gil-chae Yoo met Jang-hyeon Lee just before leaving thanks to Ku Gu-moo (Ji Seung-hyeon) giving her a ride. However, Gil-chae Yu caught the attention of barbarians and was in danger. Lee Jang-hyeon, who witnessed this, rescued Yu Gil-chae from barbarians.
To Yoo Gil-chae, who was in a crisis situation, Lee Jang-hyeon was angry, saying, "Why are you always acting as you please? What if you are dragged away?" Yu Gil-chae asked, "I'm going to say it. You took my lips at will and left for Shenyang." In response, Lee Jang-hyun asked back, "Is it because of your lips or because of Shenyang? Did you fall for me after kissing me? I knew I had a talent for that, but I thought it was that much." Upon hearing this, Yu Gil-chae turned around and said, "I'm crazy. Someone as light as a feather."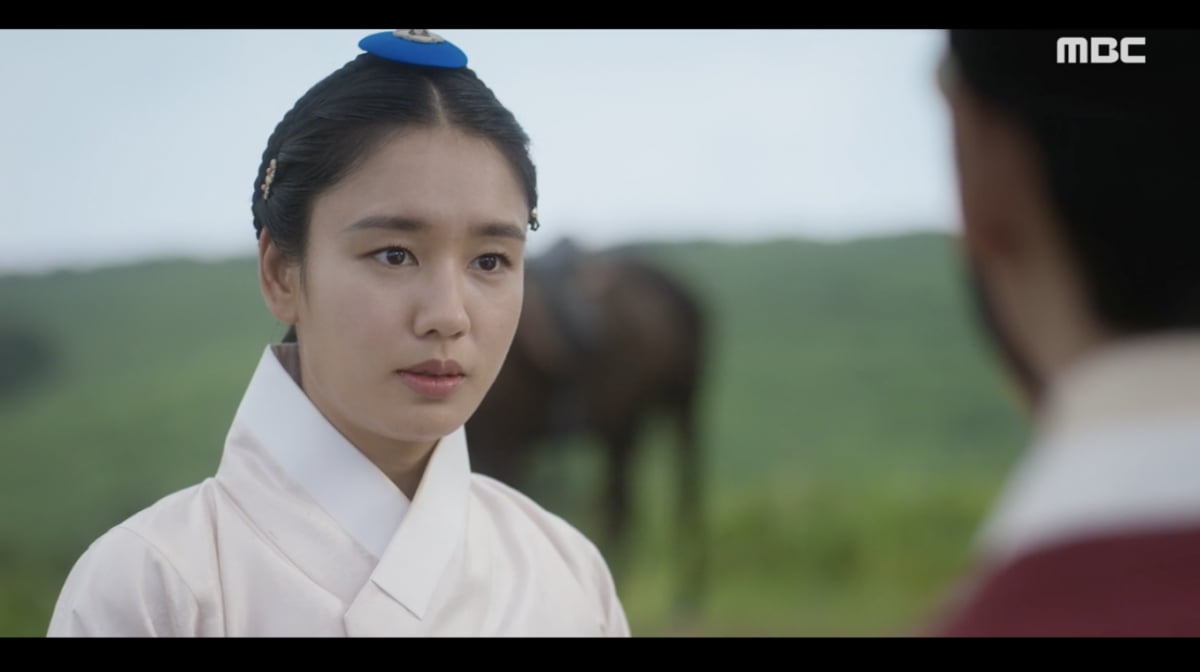 Gil-chae Yoo tells the story of his dream to Jang-hyeon Lee, who asks why he came, but he does not understand. In response, Gil-chae Yu asked, "When are you going to give me the flower shoes? Lee Jang-hyeon asked, "If I bring you flower shoes, what will the woman give me?" Then Gil-chae Yu asked what she wanted to receive, and Lee Jang-hyeon expressed her sincerity, saying, "There is only one thing I want. My heart is only for me." However, Gil-chae Yu questioned, "What do I believe in and give my heart to the young master who is a fool and a prank in everything?"
Lee Jang-hyeon said, "Nangja is neither pure nor innocent. I wonder if a woman who leaves room for a man who has possessions can have a clean and white innocence. A worn-out man like me suits her well." Enraged, Gil-chae Yu slapped Lee Jang-hyeon on the cheek and turned around. Lee Jang-hyun said, "If you promise me, even verbally, that you will never think of Nam Yeon-joon again, I will return to Shenyang", but Yu Gil-chae refused.
In response, Lee Jang-hyun said, "I hate you so much. What on earth does Yeonjun Doryeong have and I don't have? I believe that he came to see me off with flower shoes as an excuse. I will buy flower shoes," and left.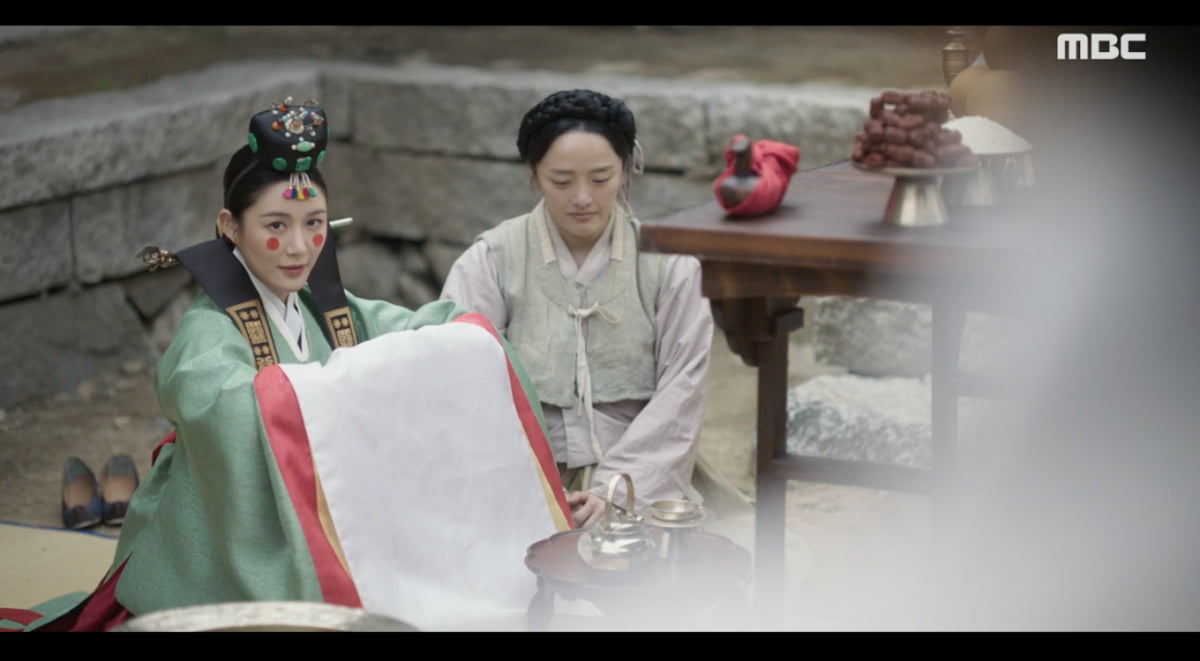 Nam Yeon-joon proposed to Kyung Eun-ae (Da-in Lee), but she avoided answering and left. Kyung Eun-ae recalled the moment when she almost got raped by barbarians in the past. He said in agony, "I didn't show my skin to an extraneous man, but I was caught by a barbarian. But how can I do it to Master Yeonjun?" Gil-chae Yoo, who saw this, persuaded him, saying, "You have the right to make Yeonjun-nim happy. You are the only one for Yeonjun-nim." After that, the two got married.
Gil-chae Yoo showed a calm appearance at the wedding of Yeon-joon Nam and Eun-ae Kyung. He questioned, "The boy in my dream had to be the boy Yeonjun. But even after realizing that the boy, boy Yeonjun, yearns for Eun-ae, not me, I'm not too sad. What is new in my heart?"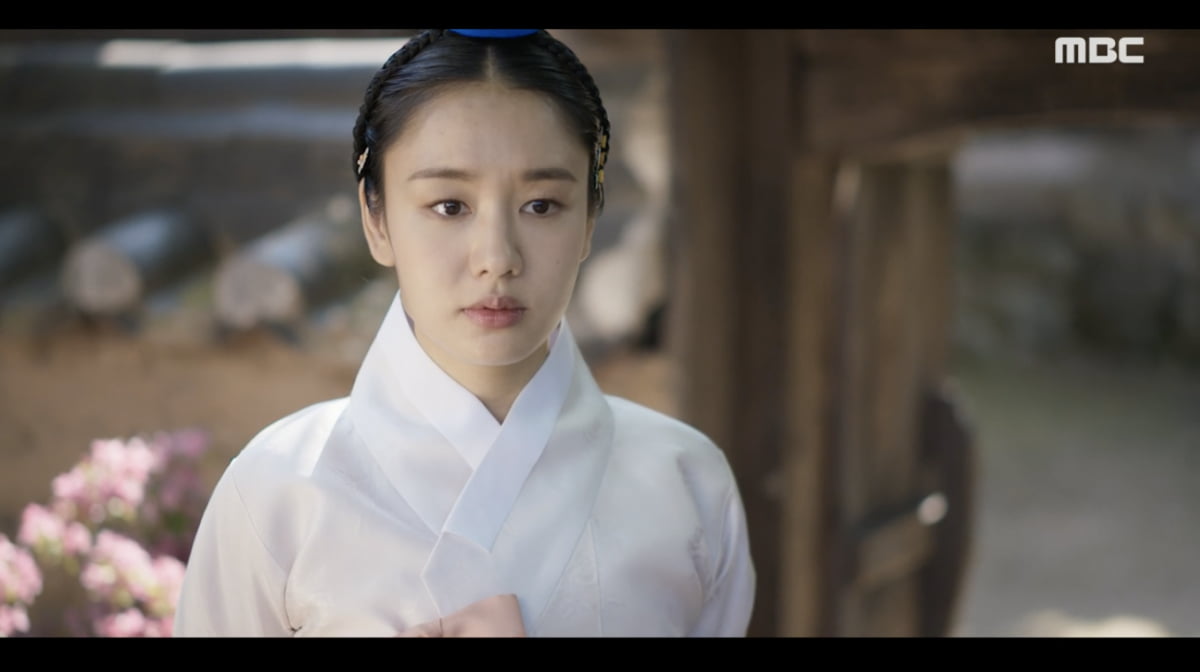 On the way to Shenyang, Lee Jang-hyeon stopped by Uiju. He sold supplies to barbarians, and Emperor Qing's henchman, Keel Dae (Choi Young-woo), heard rumors and visited him. The keel faced Lee Jang-hyun and doubted him, saying, "I thought he died from Mama?" In response, Lee Jang-hyun lied, saying, "I became a prisoner of the Joseon Army. Soin was saved because he spoke the Qing Dynasty well." But the keel did not believe. Lee Jang-hyun said, "I have to inform the king of Qing that I have to stop sending good things, so if you want to kill me, please inform me in advance."
Injo showed a hysterical appearance while getting angry with his servants for no reason, and Nam Yeonjun pinched this part and said the right thing. King Injo tried to send Nam Yeon-joon to the position of Minister of the Qing Dynasty, but when he refused, he was imprisoned for great disrespect. Hong Taiji (played by Kim Joon-won) called Lee Jang-hyeon and said, "You were taken prisoner and put in prison? Are you the one who spread the rumor that Mama is circulating?"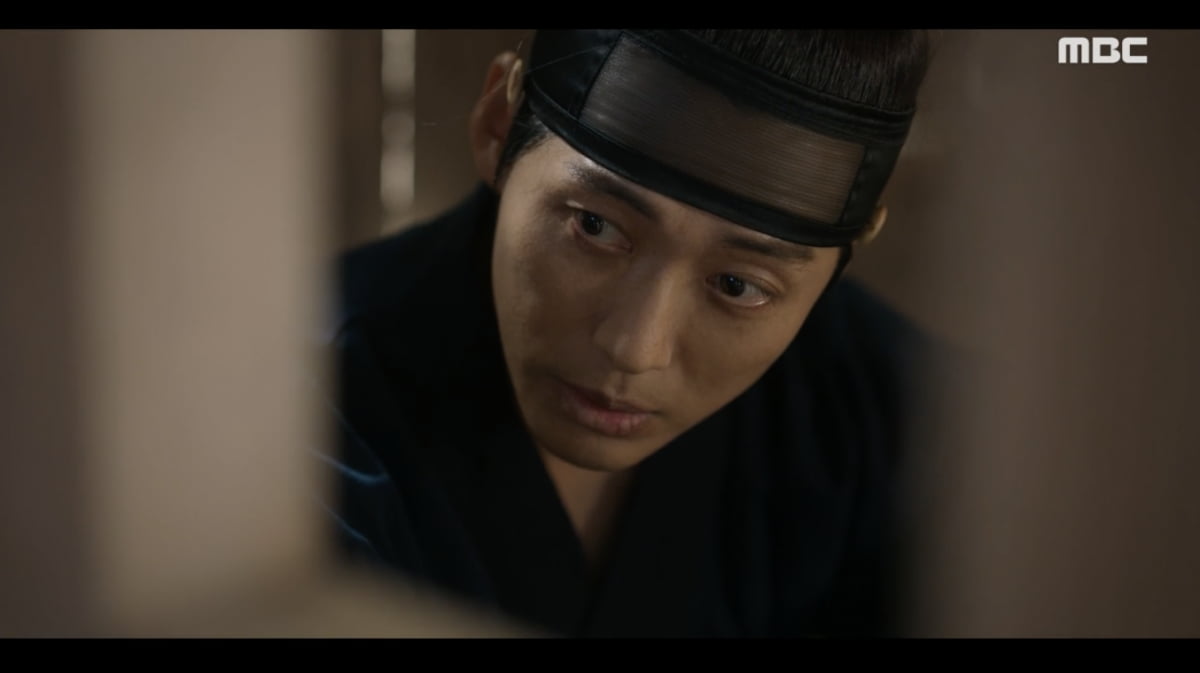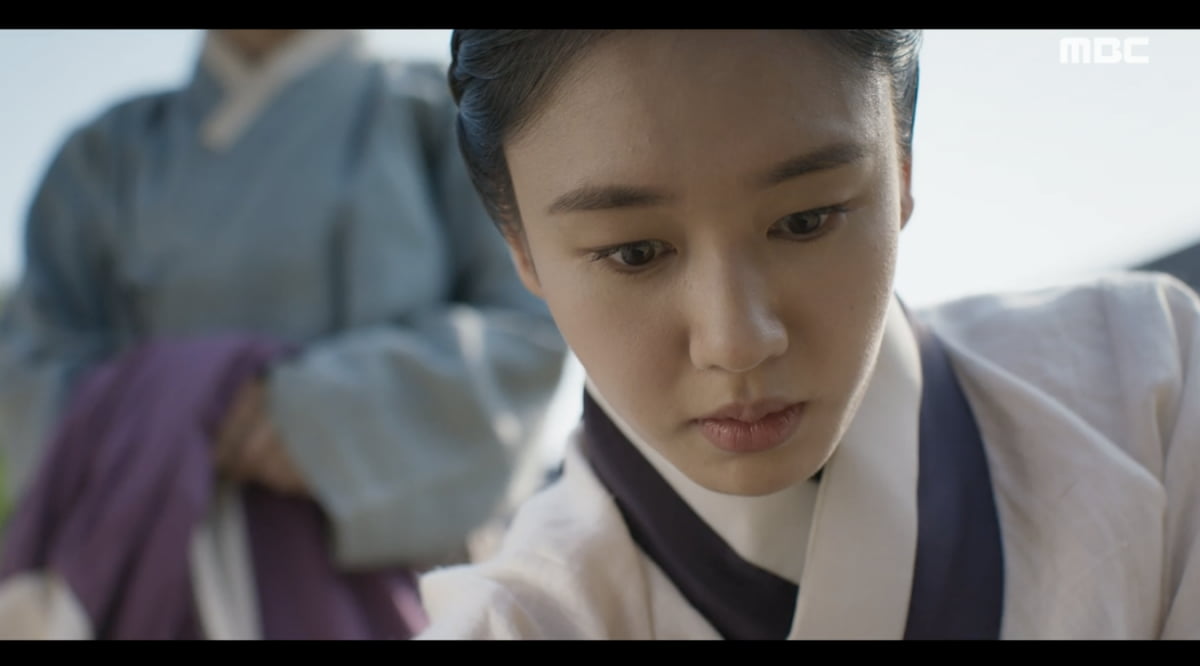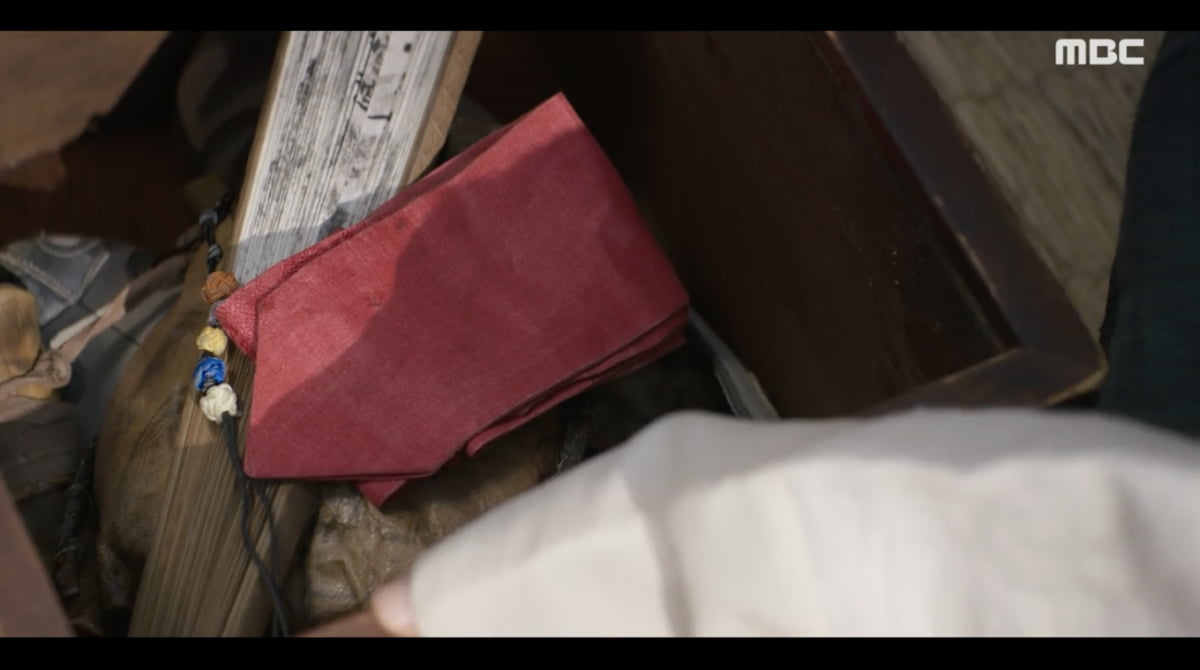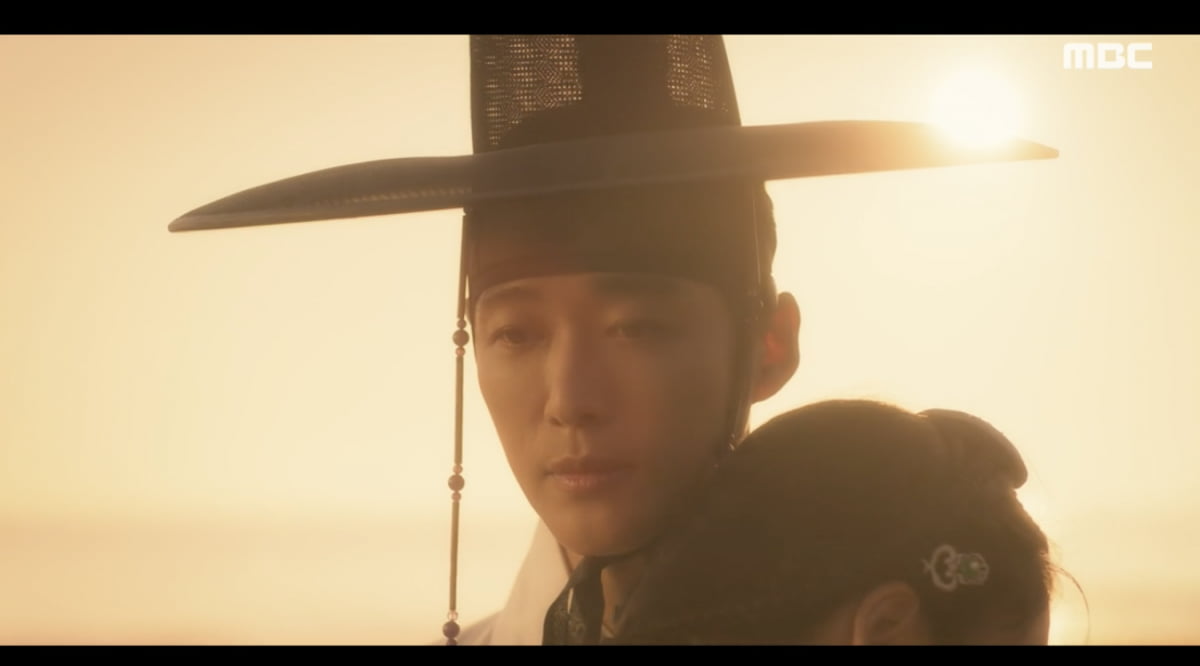 Meanwhile, Yu Gil-chae went to check the belongings of the dead sent from Shenyang. There, Gil-chae Yoo finds her own daenggi and flower shoes that Jang-hyeon Lee had. That night, in a dream, Yu Gil-chae checked the face of the man of destiny and found out that it was Lee Jang-hyeon. Yu Gil-chae woke up from the dream and shed tears. Later, Gil-chae Yu recalled the superstition that if you grab the clothes you were wearing while you were alive and call out their name three times, that person will return. Gil-chae Yu cried out in tears as she shouted Lee Jang-hyeon's name three times.
Reporter Ha-neul Lee, Ten Asia greenworld@tenasia.co.kr