TV
Kwon Yul "I'm a foodie, not a fast foodie"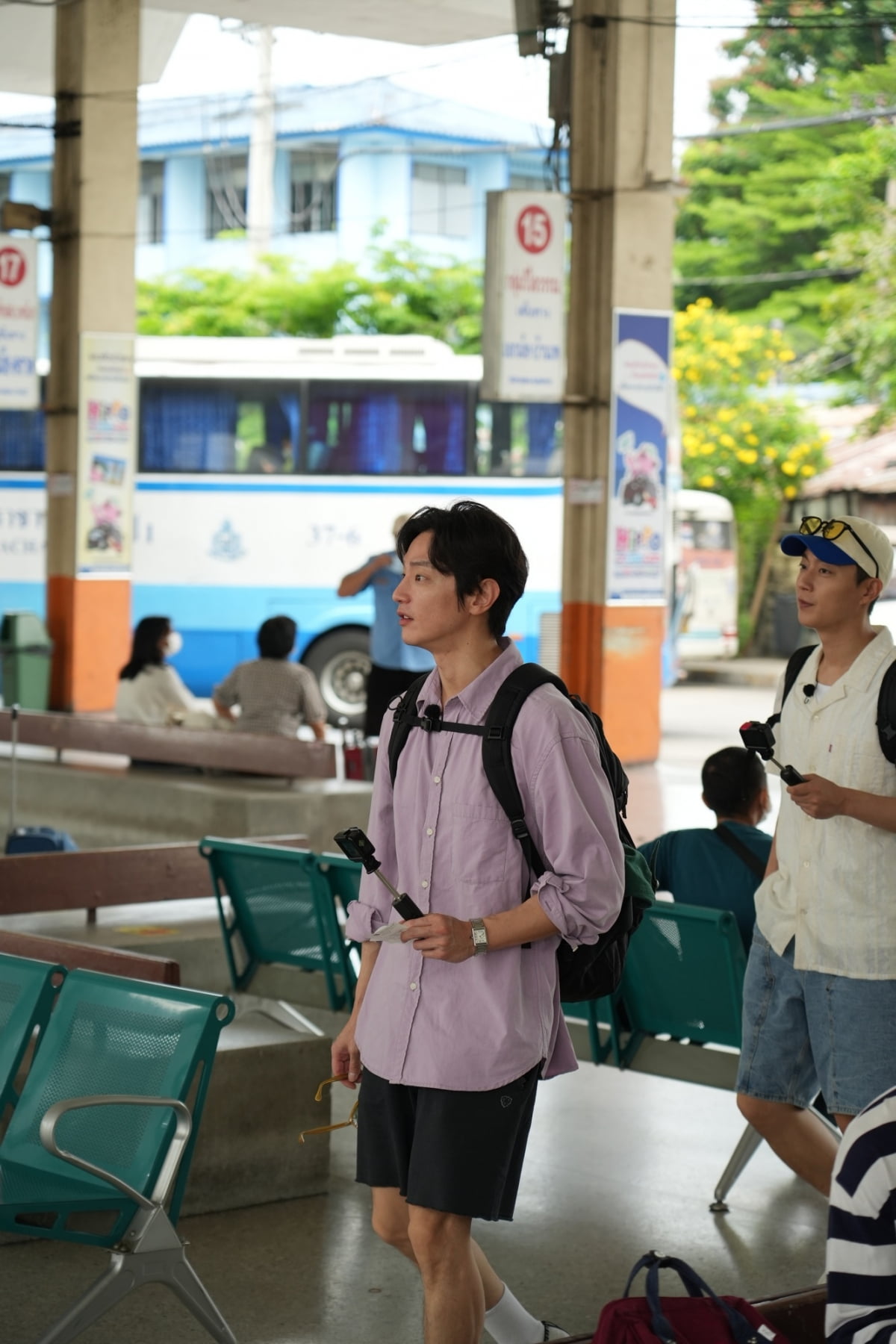 Actor Kwon Yul said, "It's a project that sparks interest and exploration."
The production team of 'The Taste Musketeer', which will be broadcast for the first time on Channel S and Lifetime on the 26th, revealed a Q&A with the eldest brother Kwon Yul of 'The Taste Musketeer'. Kwon Yul gained attention with his sincere 'Mukbang' by building 'food courtesy' with Lee Young-ja of 'Professor of Eating', Jeon Hyun-moo & Park Na-rae of 'Farm U Line', and Short Hae-nim.
Kwon Yul, nicknamed 'Yulcheollin', said, "I focused and prepared a lot on various cultural histories." Kwon Yul, who is showing off various artistic talents in 'I'm Angry Right Now' with Lee Kyung-kyu, Park Myung-soo and Dex as well as 'Omniscient Interfere', is looking forward to seeing what kind of charm he will show off with his close younger siblings Yoon Doo-joon and Lee Seo-joon.
Below is Kwon Yul's Q&A.

Q. How did you feel after receiving the offer to appear?
A. I decided to participate willingly because I thought it was a very interesting and exploratory project in terms of visiting unknown locals.
Q. I wonder what kind of relationship you have with other performers.
A. As you know, Yoon Doojoon is a friend I met through the drama 'Let's Eat'. He was very impressive and had a good personality, so I thought it would be nice to do something together. It was so nice to be able to be together with Yoon Doo-joon by adjusting the schedule. In addition, at the moment when a fresh and new youngest character was needed, Lee Seo-joon joined and the three members of the Taste Musketeers were formed, and this part was also good.
Q. How was your breathing with the MCs you were with? Did your travel style suit you?
A. All three of them are J-types who don't make irrational numbers, and they don't seem to be overreacting because they tend to be planning types. Unintentionally, I became the eldest hyung, so I was rather moved by the younger siblings' consideration for me. So I think I was more concerned about my younger siblings so that they could travel comfortably.
Q. Are you confident in mukbang? Gourmet Pie or Dasik Pie? I'm curious about your eating style.
A. I am a gourmet. It seems that you can say that it is a Chinese food group rather than a multi-food group.
Q. What are your own standards for judging a restaurant?
A. It depends on the case, but according to my experience so far, most of the places where the menu is unified, or where the menu is unified and unified are delicious houses. There are menus with that much expertise, so it is highly likely to be a restaurant.
Q. Your first destination is Thailand. Have you prepared anything special for your trip to Thailand?
A. I focused and prepared a lot on the various situations and cultural history of Thailand. Since there are so many and diverse menus, I went to study historical knowledge about where this menu originated and where it came from. So it seems that the understanding of food as well as the ways to enjoy it were easily imprinted.
Q. Please say something to the viewers.
A. I think delicious food works everywhere in the world. Regardless of whether there is information or not, I hope that the delicious sincerity we actually ate while going there will be conveyed well. When you travel to Thailand, if you have a chance someday, I would be very grateful if you could go with us to the places we have been to. I hope you will enjoy watching 'Tbubugi Taste Musketeer' in the future.
The first episode of 'Tumbler Taste Musketeer' will be broadcast on the 26th at 7:20 pm.
Reporter Tae Yuna, Ten Asia youyou@tenasia.co.kr