TV
Superintendent Lee Dae-woo, "It is a crime in itself to post a notice of murder with a weapon."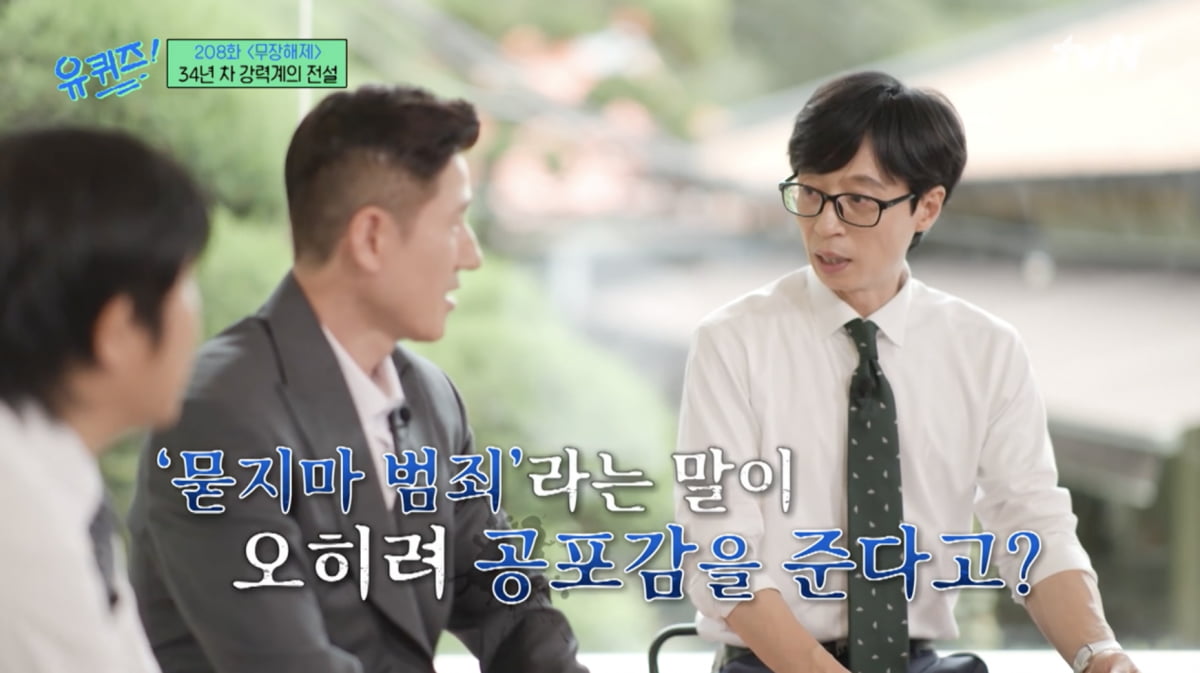 Lee Dae-woo, head of the 1st investigation department at Dongdaemun Police Station in Seoul, mentioned the recent knife riot and emphasized that it should not be reported or posted even as a joke.
On the 23rd, tvN entertainment 'You Quiz on the Block' (You Quiz) appeared and had an in-depth discussion with Lee Dae-woo, chief of the first investigation department at Dongdaemun Police Station in Seoul.
On this day, Yoo Jae-seok mentioned the recent weapon riot and said, "These days, a red light has been put on the safety of the Republic of Korea, which has been called a security powerhouse. The whole nation is trembling with anxiety."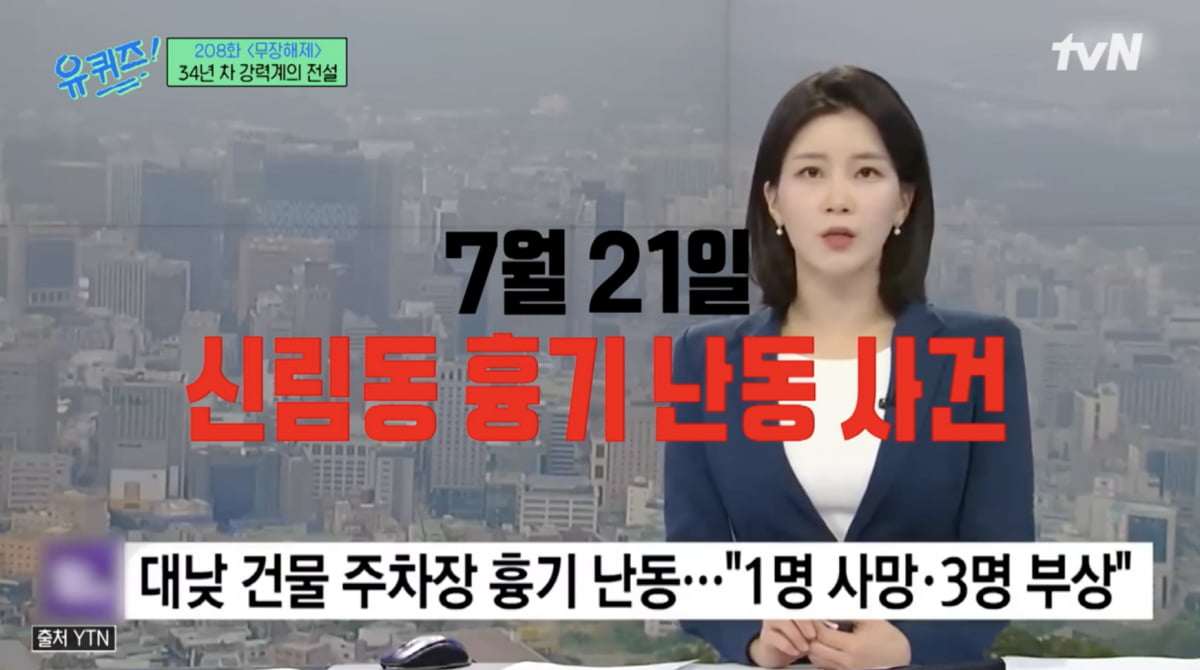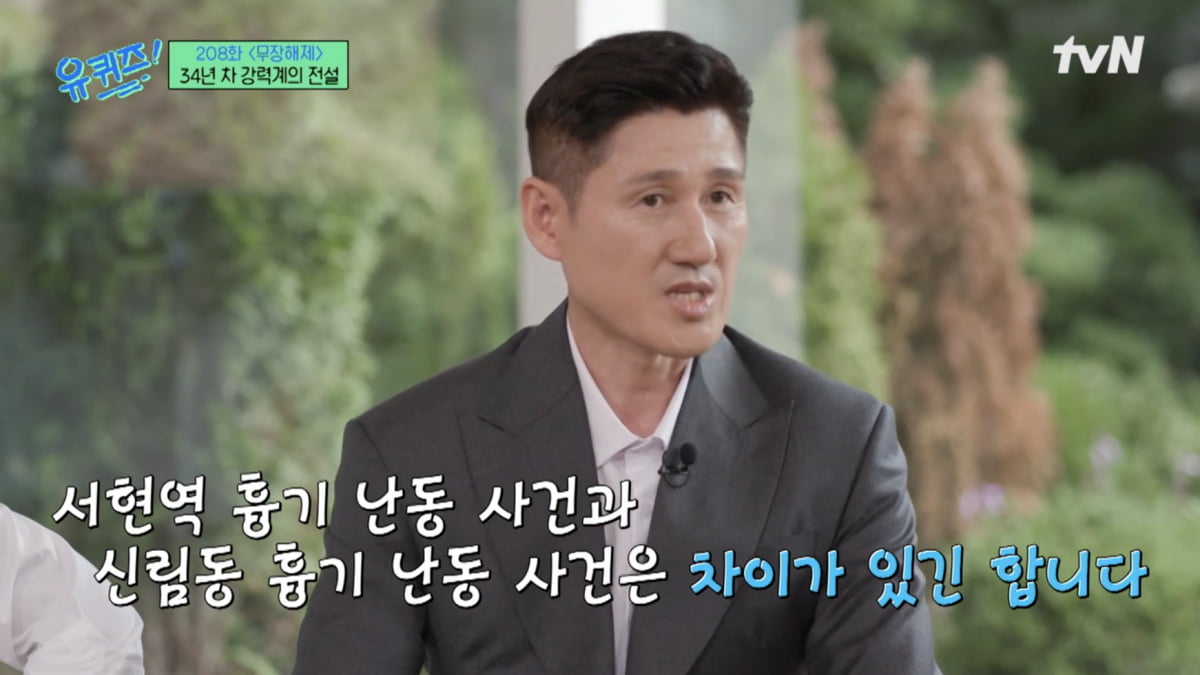 Inspector Lee Dae-woo also explained the difference between the shooting rampage in Sillim-dong and the shooting rampage in Seohyeon Station. He said, "The culprit of the Sillim-dong weapon riot was diagnosed as a psychopath, and the culprit of the Seohyeon-dong weapon riot was diagnosed with schizophrenic personality disorder." Talking about the differences between the two cases, he added, "I thought that the stalking group was stalking me due to delusions caused by schizophrenic personality disorder, and at the time of the crime, I committed the crime because I thought there were stalking gang members in Seohyeon Station."
Superintendent Lee Dae-woo said, "Since the incident in Sillim-dong, Gwanak-gu, Seoul, violent crimes have continued to occur. . Hearing this, Yoo Jae-seok couldn't hide his anger, saying, "Does it make sense to think that I'm making others unhappy just because I'm unhappy?
He continued, "The police have also declared special security activities. They have declared a war against violent criminals with deadly weapons. Former police officers are on emergency duty to subdue crimes in the early stages. Even police special forces are deployed to carry out security activities. One hour before they come here. I came after patrolling the area of the traditional market in the city while I was there," he said.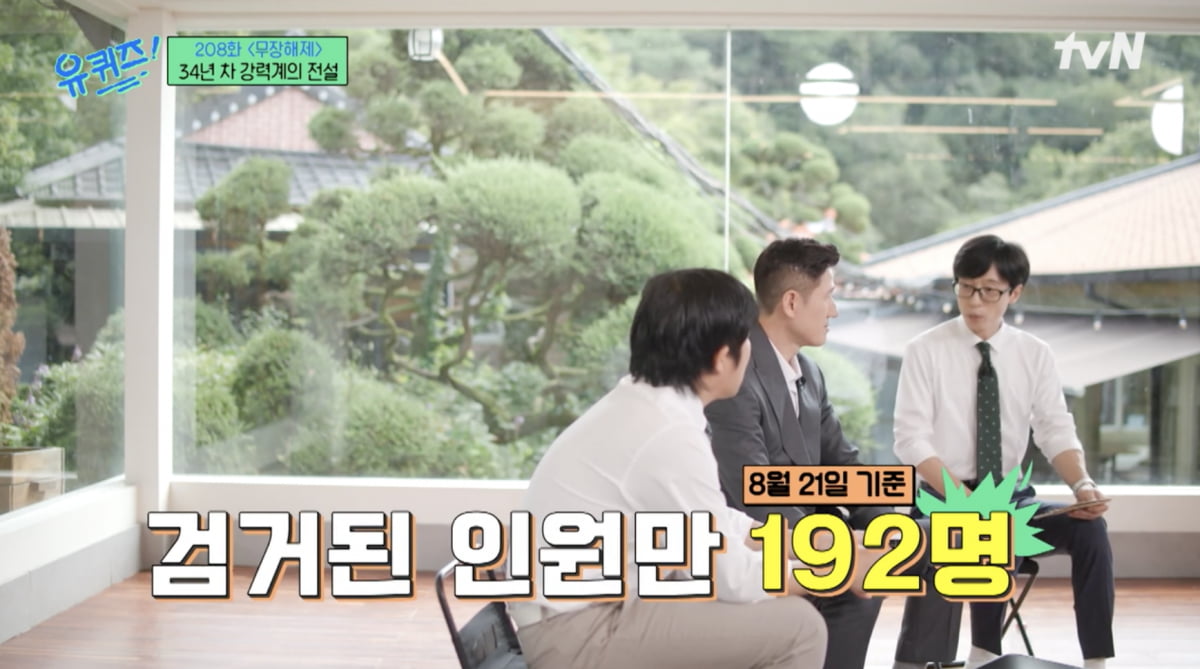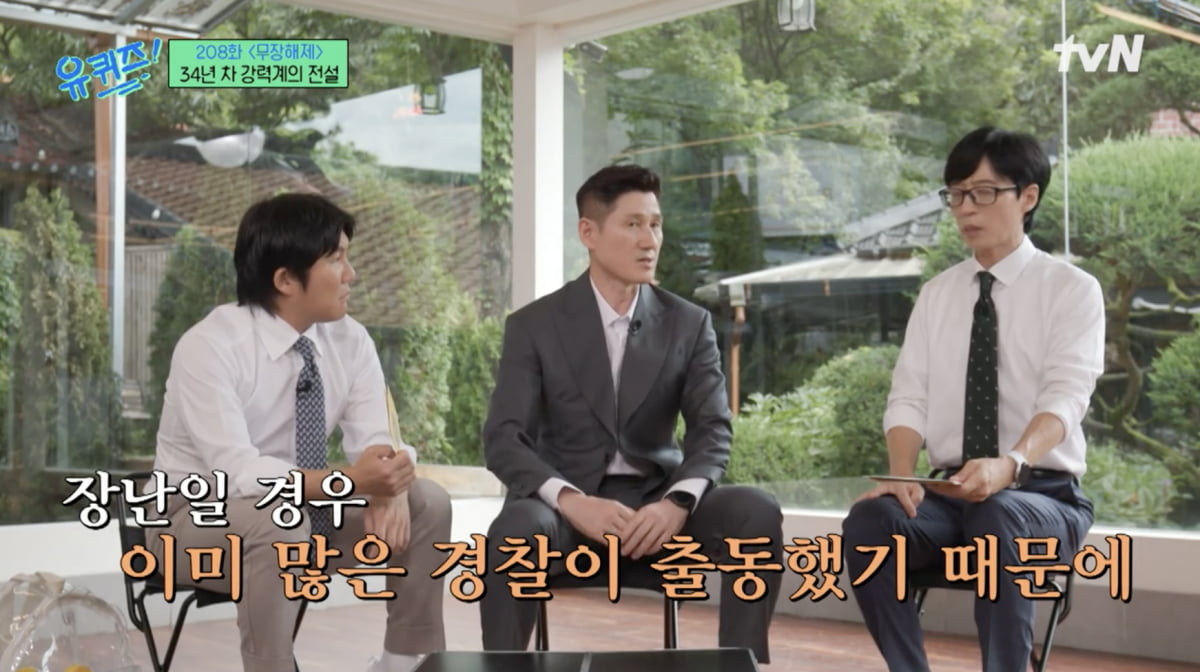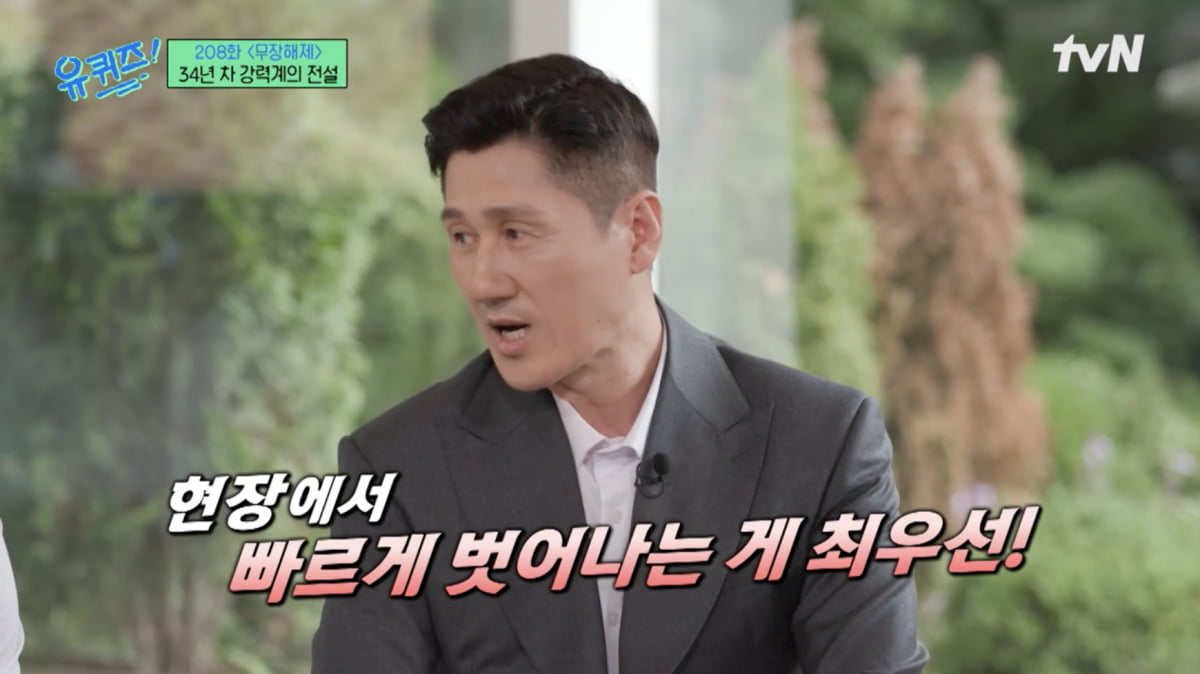 There are still situations in which murder notices are posted from time to time. Inspector Lee Dae-woo mentioned that the expression 'don't ask crime' creates a sense of fear, and that it was defined as a 'crime with an abnormal motive'. Regarding the situation in which heinous crime notices were posted despite severe punishment warnings, he explained that as of August 21st, only 192 people were arrested.
He said, "Only 192 people have been arrested. If you look at the statistics of the number of people arrested so far, teenagers account for a high percentage. Because they were mobilized, the ability to respond to the place where they should actually receive help fell, causing another damage."
In addition, he firmly said, "Even a teaser posted as a joke can be punished as a threat. If you go to the stage of purchasing a weapon and searching for a target, we are investigating by applying the preliminary crime of murder."
Superintendent Lee Dae-woo also revealed how to respond in case of an emergency. "Getting out of the scene quickly is the top priority. If you have a bag with you, throw it or use it for defense. Blow the whistle and everyone will notice. Even if you don't have time to report it, people around you can report it," he said. .
In addition, he added, "Just because you suffer from a mental illness doesn't mean you get exempted or reduced. There are cases where you were sentenced to life imprisonment. It is unforgivable to use that as an excuse to commit a riot with a weapon."
Reporter Ha-neul Lee, Ten Asia greenworld@tenasia.co.kr