TV
Ro woon "I lost 8kg for my character, and it came out prettier on screen"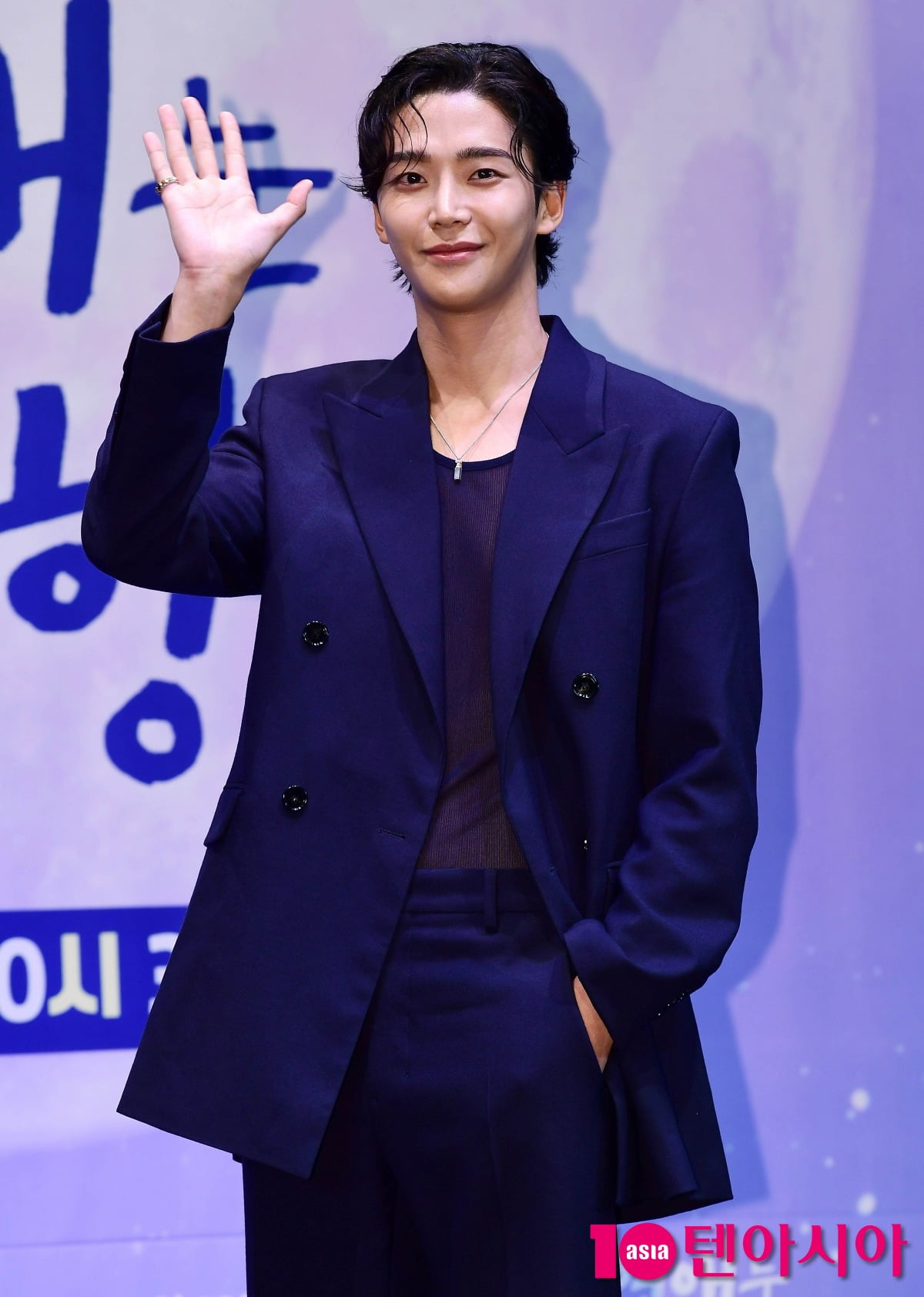 Actor Rowoon revealed that he lost 8kg.
On the 23rd, a production presentation for JTBC's new Wednesday-Thursday drama, 'This Love Is Unstoppable' was held at the Ramada Hotel in Sindorim, Sindorim-dong, Seoul. Director Nam Ki-hoon and actors Jo Bo-ah, Rowoon, Ha-jun, and Yura attended the event.
'This Love Is Irresistible' is a work about the irresistible romance between Lee Hong-jo (Jo Bo-ah), a low-level civil servant who obtained a forbidden book that was thoroughly sealed 300 years ago, and Jang Shin-yu (Roun), a lawyer who fell victim to the forbidden book. Director Ki-hoon Nam, who directed 'Kiss Six Sense', 'Voice 3' and 'Tunnel', and writer Noh Ji-seol, who wrote 'My Prince of the Hundred Days', collaborated.
Rowoon plays Jang Shin-yu, an ace lawyer who has been cursed. Rowoon said, "The script was read very well. The works I have done so far have been puppy-like characters, so I thought a lot about expressing loneliness. I was also waiting to see what kind of expression would come out, but (the work) seems to have come out well." told the reason
He added, "Because of the family history in the character, I lost about 8kg. So I came out prettier. Thank you for saying that it's like a cartoon."
Rowoon said that the atmosphere on set was very good, "Ratings are important, but what remains is more important. I think it is absolute that there must be good collaborations on set to create a good work. For this work, the director led the atmosphere well." expressed
"This Love Is Irresistible" will premiere on the 23rd at 10:30 p.m. KST.
Reporter Tae Yuna, Ten Asia youyou@tenasia.co.kr