TV
Song Jin-woo was a gold spoon in Daechi-dong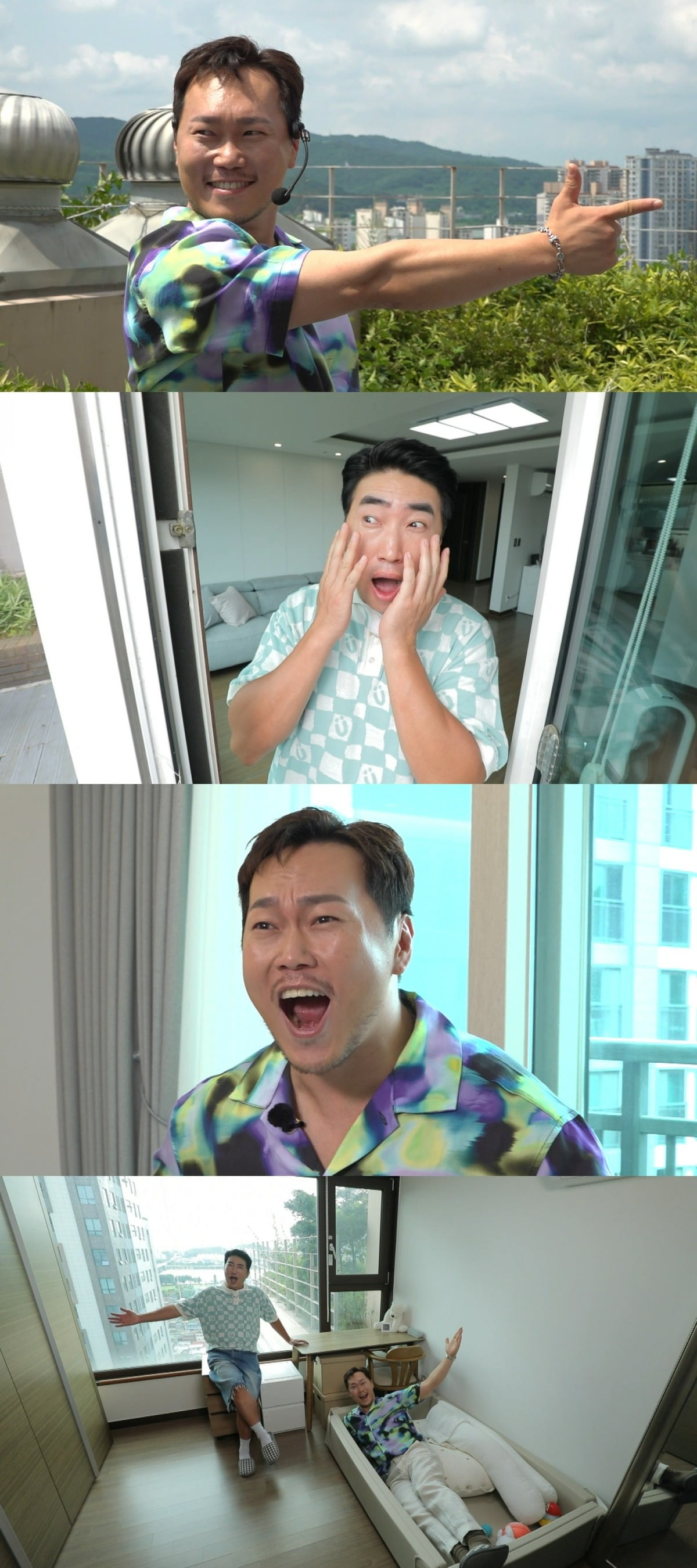 MBC entertainment 'Save me! In 'Holmes' (hereafter referred to as 'Holmes'), broadcaster Song Jin-woo sets out to find a property.
On this day's broadcast, a prospective groom who is about to marry a Japanese wife appears as a client. The client, who is currently working as a freelance tour guide, said he met a prospective bride like fate at a cafe in Japan last winter. The two decided to get married after 7 months of dating, but they say that they applied for a story to 'Holmes' because they are having difficulties in preparing a newlywed house. The region hoped that there would be an airport bus stop near Seoul and Gyeonggi-ro, within an hour's drive to Sangwangsimni Station, where the prospective groom's home is located. Above all, I wanted a bathtub in the bathroom for my Japanese wife who enjoys taking a bathtub bath. The budget revealed that up to 800 million won can be sold or chartered.
Song Jin-woo, a broadcaster, is on the Bok team. Park Na-rae introduces Song Jin-woo as "a meme rich with the most memes among actors, and a parody genius." In response, Song Jin-woo boasts a healthy smile and heats up the studio with his unique laugh and high tension.
At this meeting, Song Jin-woo revealed that he had lived in a famous apartment in Daechi-dong for 28 years from the age of 4 until he got married, drawing attention by saying that he studied at an academy in Daechi-dong as well as elementary, middle and high school. In response to Codys' question, "Is school district really important when looking for a house?" Academies are important to some people, but I think living while doing what you want to do is more important."
Song Jin-woo and Jang Dong-min head to Cheonho-dong, Gangdong-gu. It is a residential-commercial complex with Cheonho Station, a department store, and an airport bus stop within walking distance. It is a structure that only 8 households can enjoy out of 204 apartments, and it raises expectations by saying that it has an open outdoor veranda where you can enjoy the Han River view and the 'L' Tower.
In the process of introducing the name of the property, the two perfectly parody the drama 'Mr. Sunshine' starring Song Jin-woo. In this process, it is said that Song Jin-woo even applied his specialty, 'Lee Byung-hun's dry tooth dance', and received applause from the studio coordinators.
Song Jin-woo also reveals the behind-the-scenes story of his first meeting with Lee Byung-hun. He met Lee Byung-hun on an entertainment program after the parody of 'Gunchi Dance', and Lee confesses that the first word he said to him as soon as he saw him was 'You're brave?'
In addition, Song Jin-woo says that when he appeared in the drama 'Mr. Sunshine', he received Japanese language advice from Takuya, a broadcaster who appeared as a coordinator for the Duck Team. He draws attention by saying, "Takuya was an acquaintance of a close friend, and he personally visited the house at the time to help."
The prospective Korean-Japanese couple's search for a newlywed home will be broadcast on the 24th at 10:00 pm 'Save me! It is revealed in Holmes.
Reporter Tae Yuna, Ten Asia youyou@tenasia.co.kr