TV
Kim Jong-kook "I lie to my girlfriend to exercise"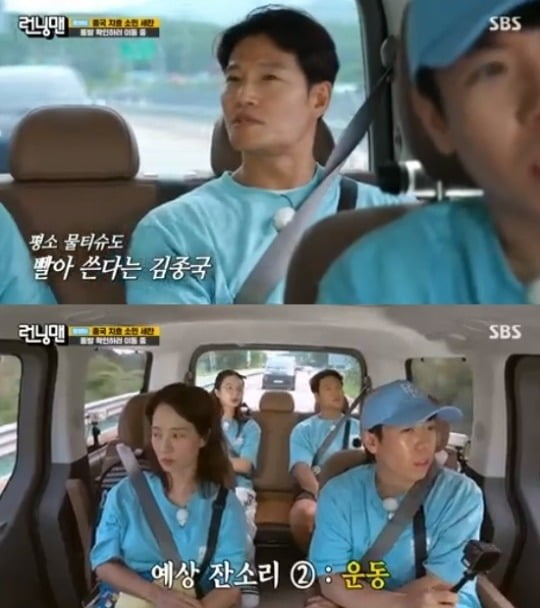 Singer Kim Jong-kook mentioned his ex-girlfriend.
In the SBS entertainment show 'Running Man', which aired on the 20th, Kim Jong-kook's salty mode was revealed again.
On this day, Kim Jong-guk, Song Ji-hyo, Yang Se-chan, and Jeon So-min became a 'trap team' and went out on the road to check how many fish were caught in the pre-thrown trap. At this time, Song Ji-hyo said, "If Jong-guk oppa gets married, he will become a married couple." In response, Kim Jong-guk asked, "Do I have anything to nag about other than exercise?" Jeon So-min sniped, "Change your pants. It's always the same black pants."
Kim Jong-guk said, "I use towels for a long time, I don't wipe my face well." Even Kim Jong Kook washes wet tissues. At the same time, he surprised everyone by saying, "It doesn't smell if you hang it out in the sunlight."
In response, Jeon So-min said, "That's your idea. I smell like you next to me." Kim Jong-guk said, "I just need to hug you," and Jeon So-min replied, "Is it fun when you're 10 years old? It will be like this."
Yang Se-chan wondered, "But Jong-kook hyung is really nagging me because of exercise. What would you do if your future wife said, 'Let's make a day without exercise'?" Kim Jong-guk said, "But is it really necessary? Isn't it the happiness of the person you love? It's not like you're doing bad things, so isn't it better to just let them do it?" He added, "I lied to my ex-girlfriend that my schedule was over, but it wasn't over to exercise."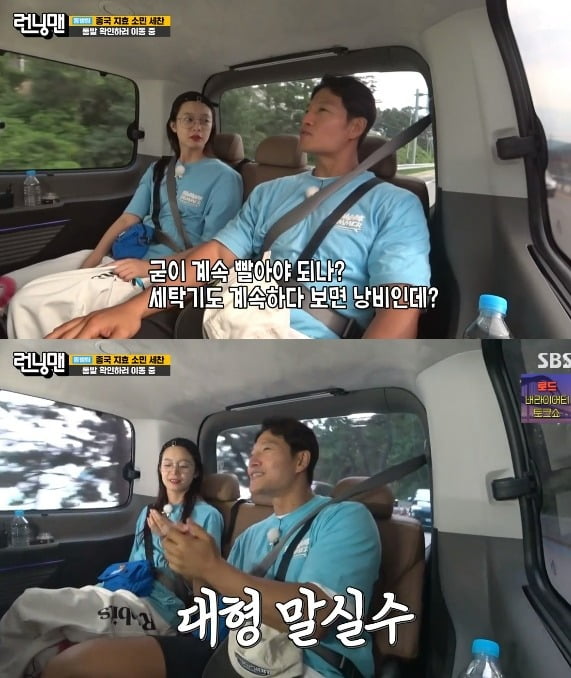 Kim Jong-guk also said that he once went on a program called 'TV Carrying Love' in the past to find his first love he met on the bus when he was a high school student. When Song Ji-hyo asked, "What is the standard for first love?" Kim Jong-guk replied, "I think 'the first official person you ever dated' is right."
Yang Se-chan and Jeon So-min said, "I don't want to call him my first love," and hated it, thinking about their first love partner. Jeon So-min said, "I want to pretend that my first love hasn't come yet. I will come now," and then said to Yang Se-chan, "I hope your first love is me." In response, Yang Se-chan was embarrassed and laughed, saying, "What are you talking about?"
Reporter Tae Yuna, Ten Asia youyou@tenasia.co.kr