TV
Lee Jeong-ha "Mom Han Hyo-joo, father Jo In-seong? Did you save the country"
Disney+ Original Series 'Moving'
Interview with Lee Jung-ha as Kim Bong-seok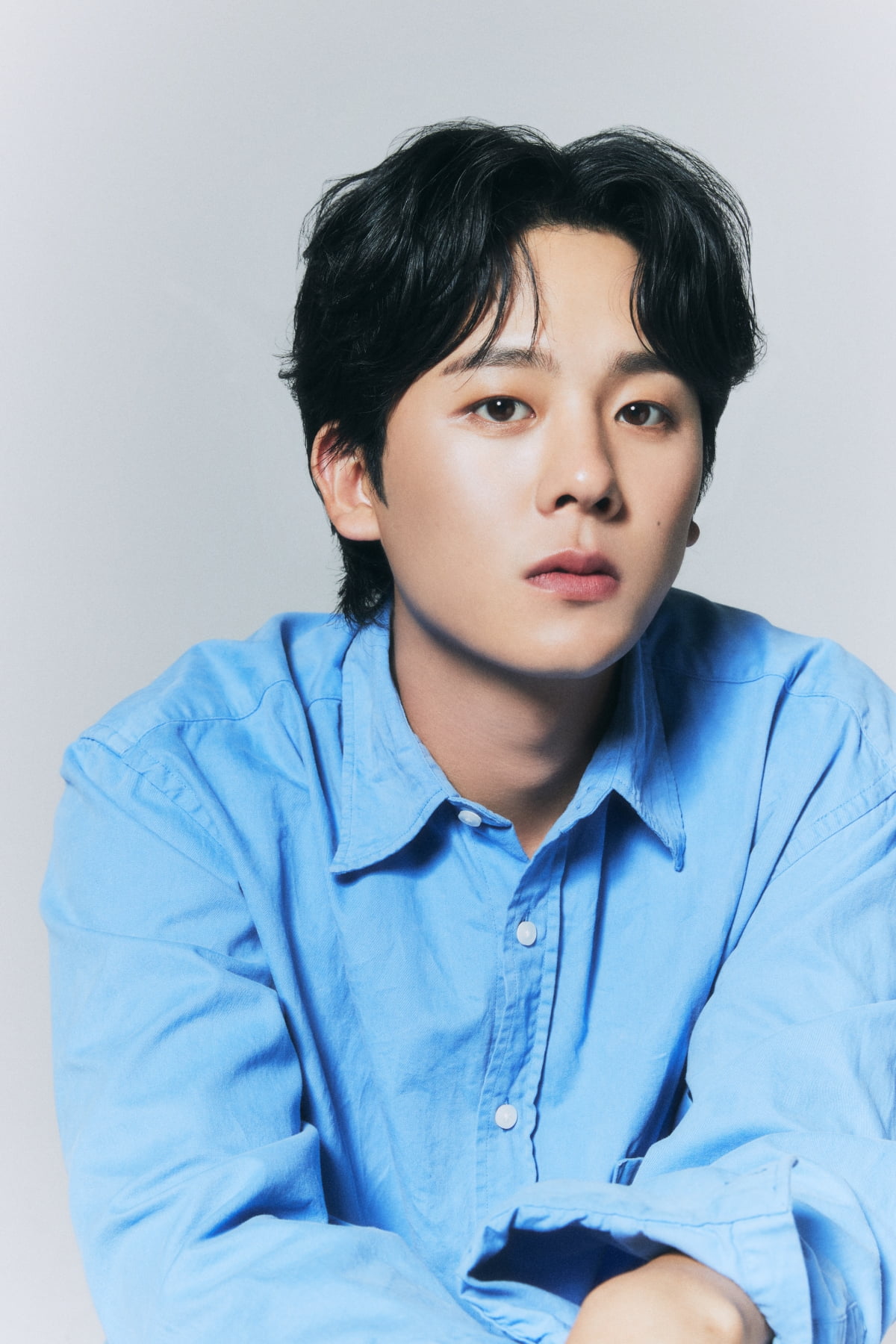 Actor Lee Jung-ha mentioned Han Hyo-joo, who worked in the Disney+ original series 'Moving'.
On the afternoon of the 21st, Lee Jeong-ha met with Ten Asia at a cafe in Jongno-gu, Seoul and told various stories about the Disney+ original series 'Moving'.
'Moving' is a human action series depicting the stories of children living in the present while hiding their superpowers and parents living in the past while hiding painful secrets. 'Moving', a webtoon of the same name by Kang Full, depicts the story of parents and children with supernatural powers in an interesting way within a huge worldview.
The original author, Kang Full, participated in the script. Writer Kang Full suggested that it be composed of 20 episodes with more stories. Previously, on the 9th, through Disney+, episodes 1 through 7 of 'Moving' were released at once. Up to 9 episodes have been opened so far, and 2 episodes are released every Wednesday.
Lee Jeong-ha plays the role of Bong-seok in the play. Bong-seok is a psychic who inherited his mother Mi-hyeon's (Han Hyo-joo) superhuman ability and father Du-shik's (Jo In-seong) ability to fly. However, he is a pure and friendly third-year student at Jeongwon High School who lives an ordinary life while hiding his abilities.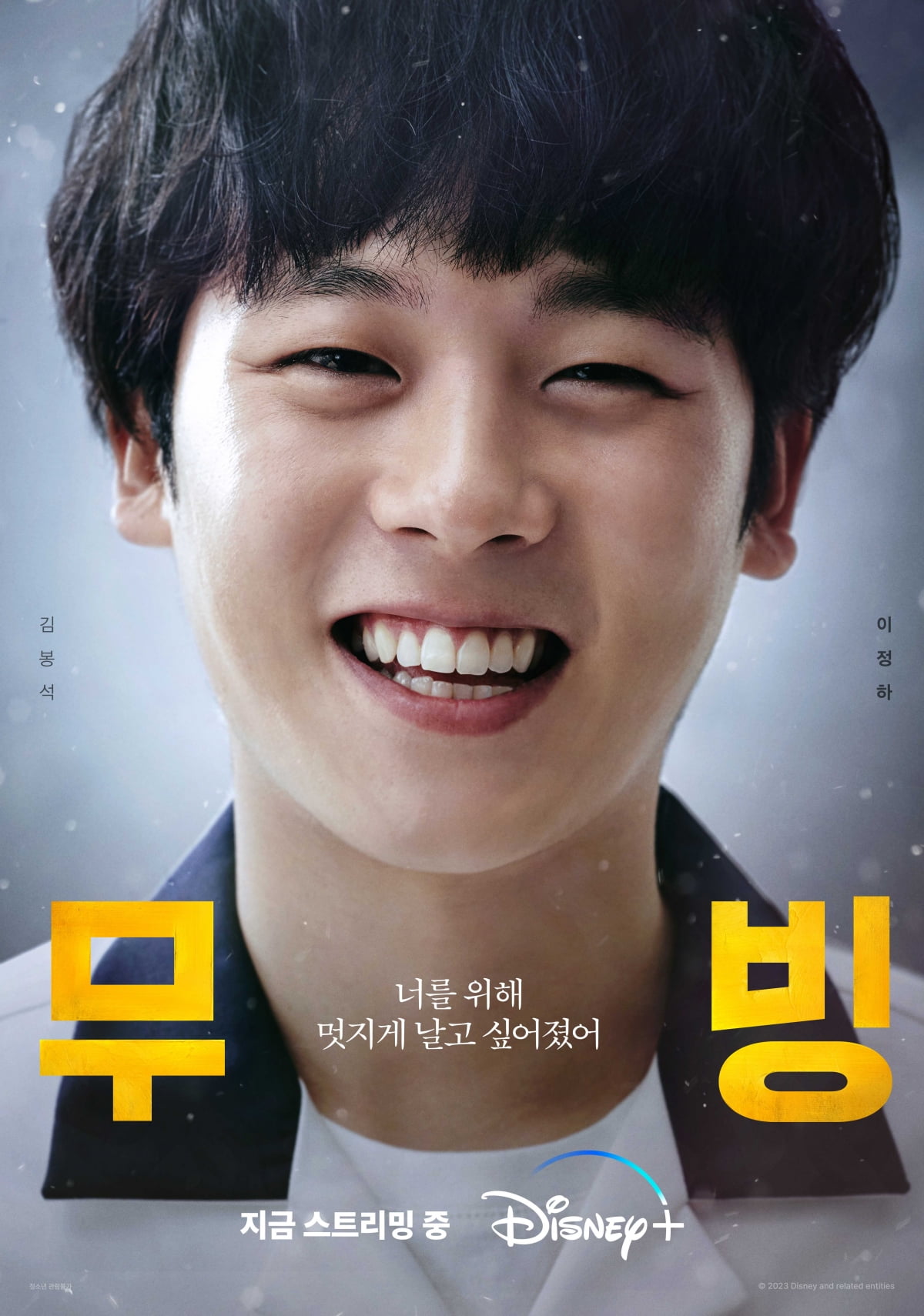 Previously, Han Hyo-joo said at the Disney+ APAC content showcase in November 2021, "Bong-seok, who comes out as my son, has a good synchro rate. He gained 30 kg for the role. And I think it's cool. That's why my son has a high synchro rate in the play." This aroused curiosity about who Han Hyo-joo's son was.
On this day, Lee Jung-ha said, "At that time, I didn't say anything because I didn't think I was a son. Because I'm a proud son. Now that 'Moving' is out, I can say it."
He said, "(People around me said that my mother was Han Hyo-joo) and saved the country. I've been a fan of seniors since I was little. Also, I heard a lot of stories like, 'How would it feel if your mother was senior Han Hyo-joo and your father was senior Jo In-seong?' I was a son.' The seniors I've seen for a long time became my mom and dad at some point, so I had no choice but to feel the burden."
He continued, "At the set, they weren't seniors, but mom and dad. I still think of them as mom and dad. That was the advice. On set, (Han Hyo-joo) let me go straight ahead if I had any concerns about the ad-libs I wanted to do. He advised me that it is Bong-seok's idea to do it, but I expressed it courageously (thanks to his advice)."
Recently, Han Hyo-joo posted on her social media, "It seems like it was just yesterday that I cried while reading the script, but time flies so fast. I'm grateful that Jeong-ha is Bong-seok. I laughed with Bong-seok when he laughed and cried with him in Moving. I'm really proud of him. You've worked hard. Son, fly comfortably." Regarding this, Lee Jeong-ha explained, "When I played the emotional scene in episode 7, she shed tears. Even though I was filming my title, she shed tears during the actual filming."
Lee Jeong-ha still calls Han Hyo-joo 'mom'. He said, "I thought my (parent) mother wasn't jealous. At one point, when I went home, she cooked a meal for me and joked with me a lot, saying, 'Son, do you like Han Hyo-joo senior, do you like me?' He said that he liked his mother in front of him, and said that he liked his mother in front of him.
Reporter Kang Min-kyung, Ten Asia kkk39@tenasia.co.kr