TV
Lee Chan-won, life dessert I met in Japan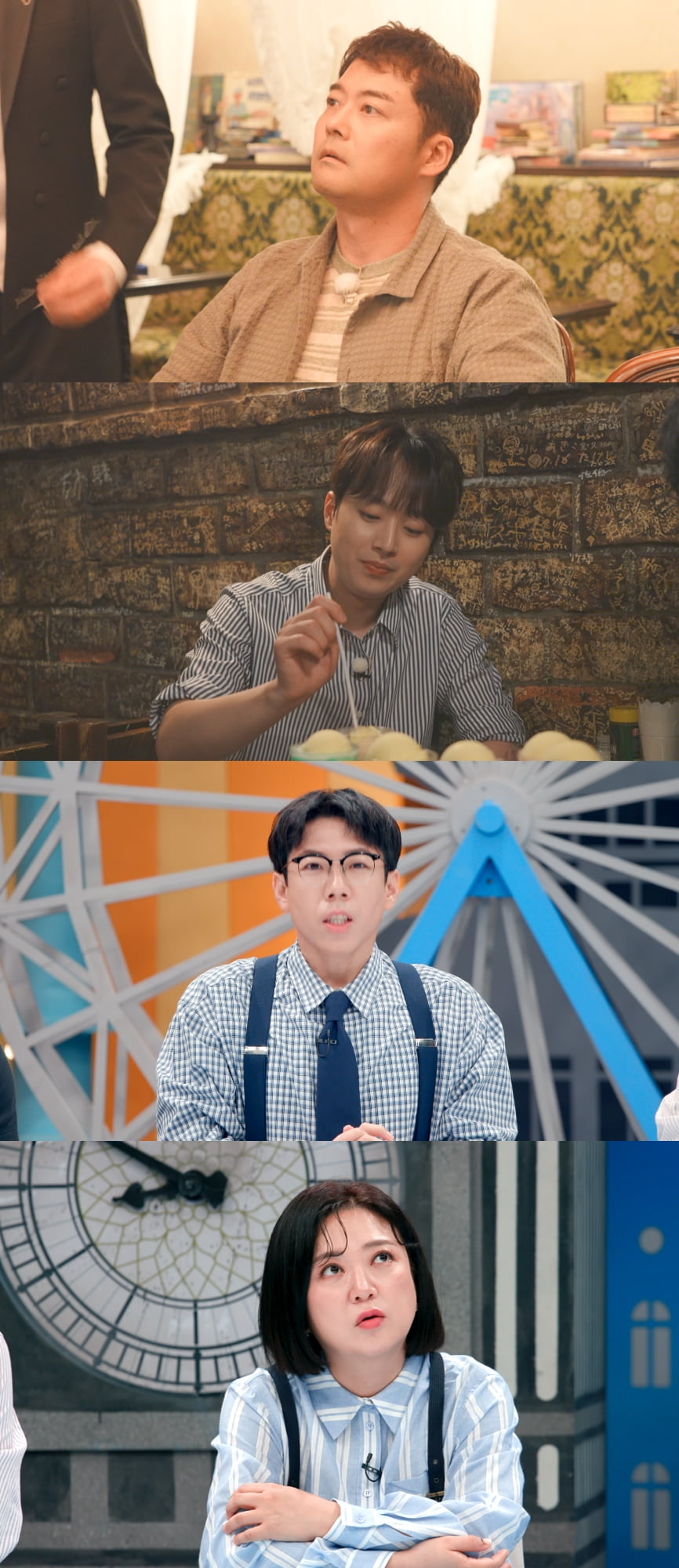 'Tokpawon 25 o'clock' guarantees fun with the best online travel ever.
JTBC's 'Talk Power 25:00', which aired on the 21st, announced MCs Jeon Hyun-moo, Lee Chan-won, and Takuya's two Japanese neighborhood tours, and soccer player Lee Kang-in's new stage, Paris Saint-Germain tour, who left for TALK.
On this day, on the LAN line trip to Tokyo, Japan, Ikebukuro team Jeon Hyun-moo, Japan Tokpawon, and Jimbocho team Lee Chan-won and Takuya's food tour will be held. First, the Ikebukuro team will visit the butler's cafe in the world of royalty, and Jeon Hyun-moo's delightful performance will stand out. After eating black tea and dessert, Jeon Hyun-moo, who is excited, calls the butler and sings a song. Rumor has it that despite Jeon Hyun-moo's poor singing ability, the butler did not hesitate to praise him, making the studio burst into laughter.
The Jimbocho team introduces a retro coffee shop with over 60 years of history. Takuya recalls childhood memories and orders cream soda and Neapolitan pasta. When Neapolitan pasta flavored with ketchup appeared, Alberto closed his eyes tightly and laughed when he said, "Pasta and ketchup are illegal in Italy." On the other hand, Lee Chan-won picks cream soda as the dessert of life.
In addition, in Ikebukuro, where Chinatown has developed, I especially visit Chinese restaurants loved by locals. Introduced as 'the best restaurant chosen by Goro-san' in the Japanese drama 'Lonely Gourmet', this restaurant catches the eye with its unique atmosphere. The Ikebukuro team, which ordered various Chinese food such as Dandan noodles and Mararatsuji, stimulates the salivary glands with Jeon Hyun-moo's stormy mukbang full of pride.
Next, in the Tokpawon direct purchase corner, the Saint-Germain tour starts with the news of Lee Kang-in's transfer to PSG, which made soccer fans all over the world go wild. France's Tokpawon tours various indoor spaces at PSG's home stadium, Parc des Princes. The special experience of stepping on the grass of the stadium where the players are running will also thrill the viewers.
Above all, during the time of 'Give Me, Give Me', the contestants' competition to get the direct item purchased by the French 'Talk' member at the PSG souvenir shop raises interest. Entering a shooting game to determine the owner of various goods, including Lee Kang-in's uniform, which was out of stock. Attention is focusing on who will be the protagonist who will acquire Lee Kang-in's uniform, which is said to be difficult to obtain.
Reporter Kang Min-kyung, Ten Asia kkk39@tenasia.co.kr