TV
Drama 'The Uncanny Counter 2' actor Cho Byeong-gyu lost his memory and power as a counter by Kim Hee-ra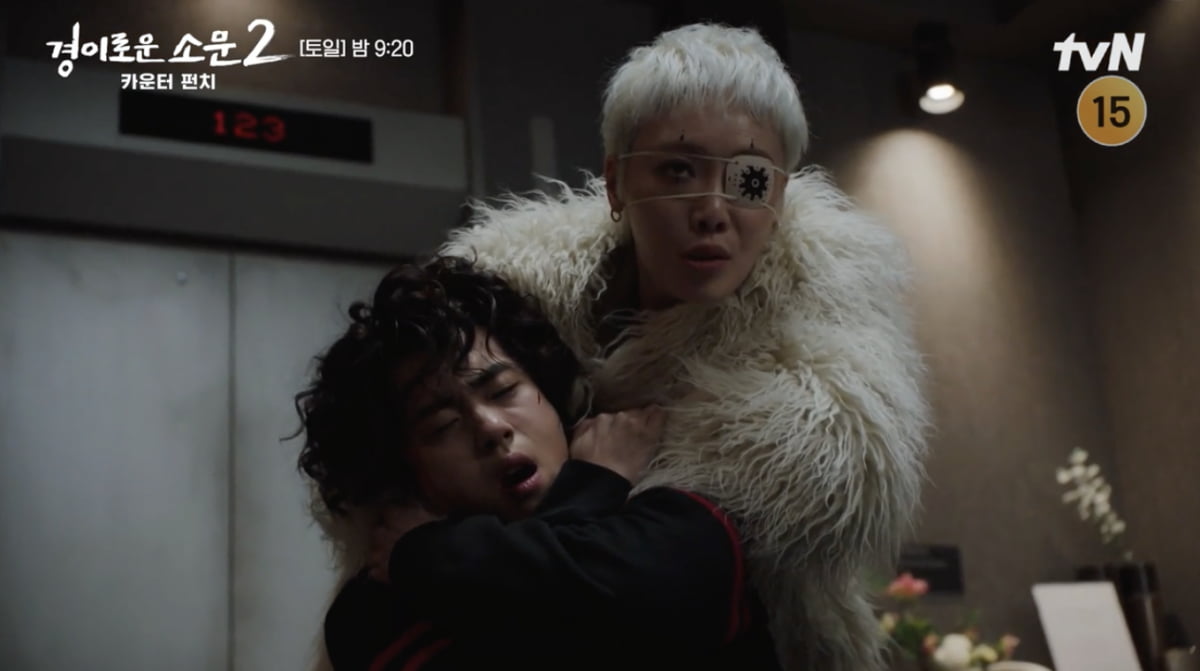 In 'The Uncanny Counter 2', actor Cho Byeong-gyu's memory and counter abilities were erased due to Kim Hee-ra.
In the tvN Saturday and Sunday drama 'The Uncanny Counter 2', which aired on the 20th, rumors (Cho Byeong-gyu) whose abilities disappeared due to Gelli (Kim Hee-ra) were portrayed.
On this day, while Do Hana (Kim Se-jeong) and Gelli were fighting, Pil-gwang (Kang Ki-young) appeared. Gelly knew that Pil-gwang had come to save him, but Pil-gwang said, "I thought we would be together forever, but if you are going to abandon me and leave, I can't help it. It's too wasteful to just give you to them," he choked Gelli.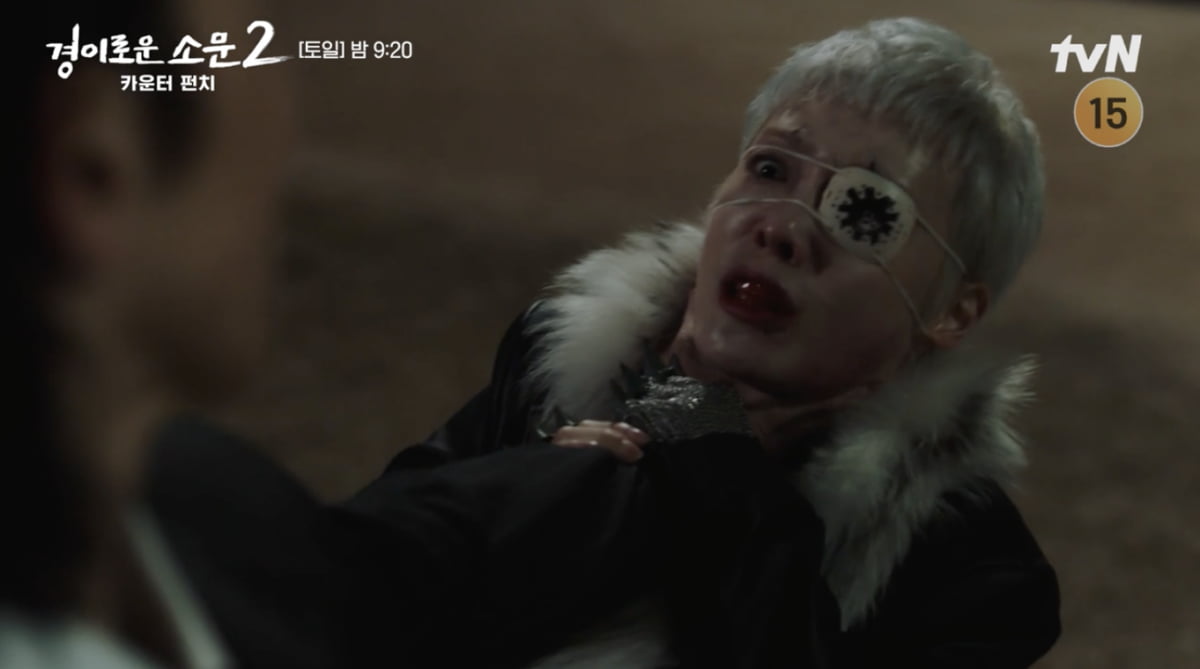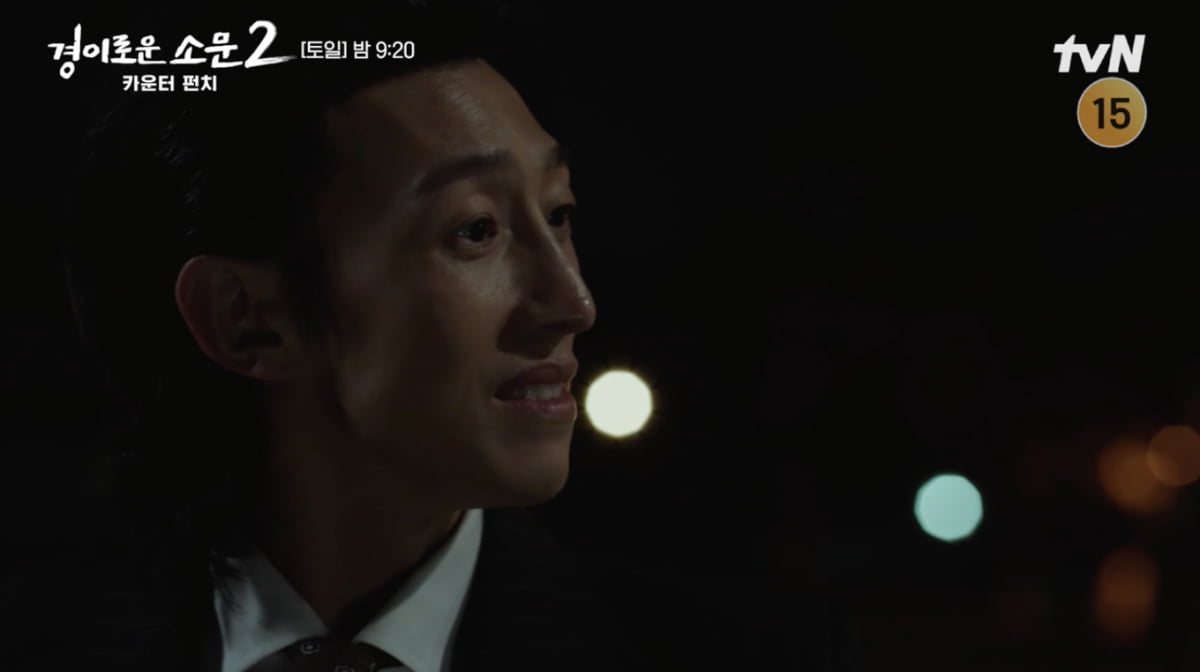 Pil-gwang approached Park Do-hwi (Seo Byeok-jun), who was being guarded by Do-hana. In response, Dohana used her telekinesis to pull Park Dohwi away from Pilgwang. Afterwards, counters appeared to help Dohana, and with the power of Chu Mae-ok (played by Yeom Hye-ran), Park Do-hui regained consciousness.
Dohana said when Park Dohwi opened her eyes, "There was a small accident. You fell while trying to save me, and I brought you because it was near where I live." In response, Park Do-hwi expressed his sincere heart toward Do-hana, saying, "Actually, I prayed every day to let me meet you." However, Park Do-hwi can be in danger if he is with Do-hana. Dohana erased Dohwi Park's memory and added, "It was a short time, but thanks to that, I was happy. You'll be comfortable when you wake up. You won't be in danger because of me. Thank you."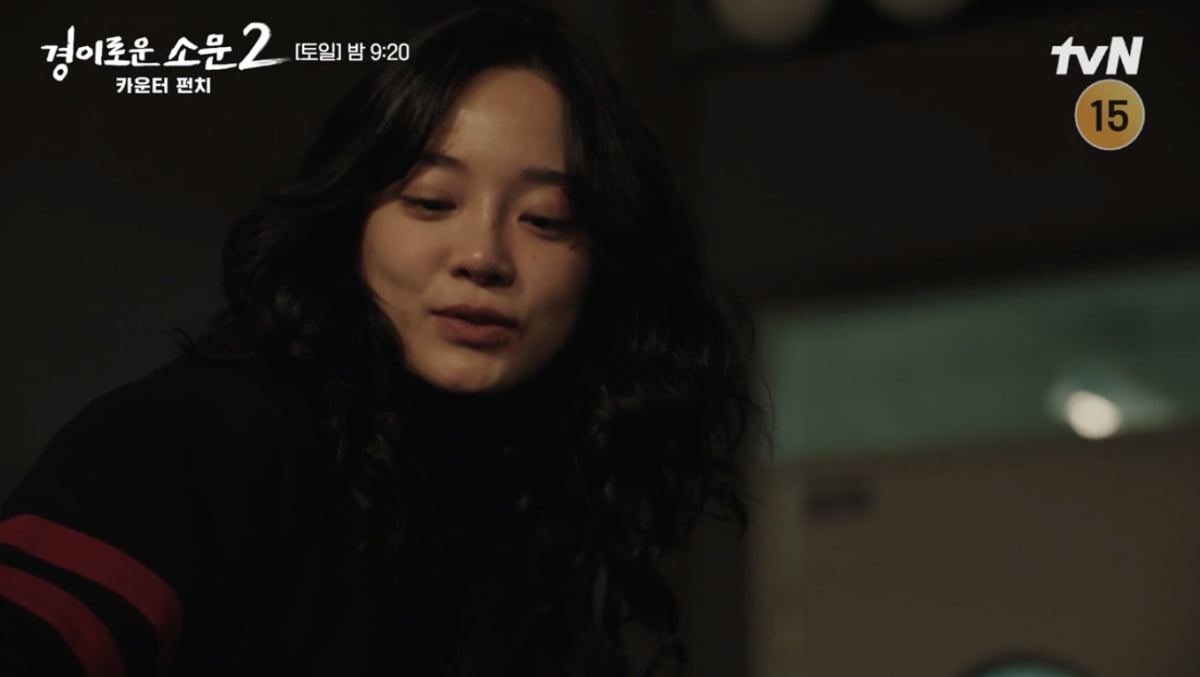 Maju-seok (played by Jin Seon-gyu), who was blackened by a demon, went to Pil-gwang. Maju-seok said, "I want to know how to get rid of them." Hearing this, Pil-gwang looked up and said, "A weak Majusuk can kill people who were once like family? How can I believe that?" In response, Ma Seok-seok said, "As you said, there is no choice anymore. Because I must end this revenge," he said, showing a firm attitude.
Due to the seats on the opposite side intentionally stepping on the ground, the counters headed to the high-rise hotel where Pil-gwang was staying. Gamo-tak (played by Yoo Jun-sang) told rumor to call the land, but the rumor was embarrassed because he could not see the land. Wigen (Moon Sook) noticed that it was a trap, saying, "The ground doesn't reach there. You have to get out of there quickly. Without the land, you can't catch the demon."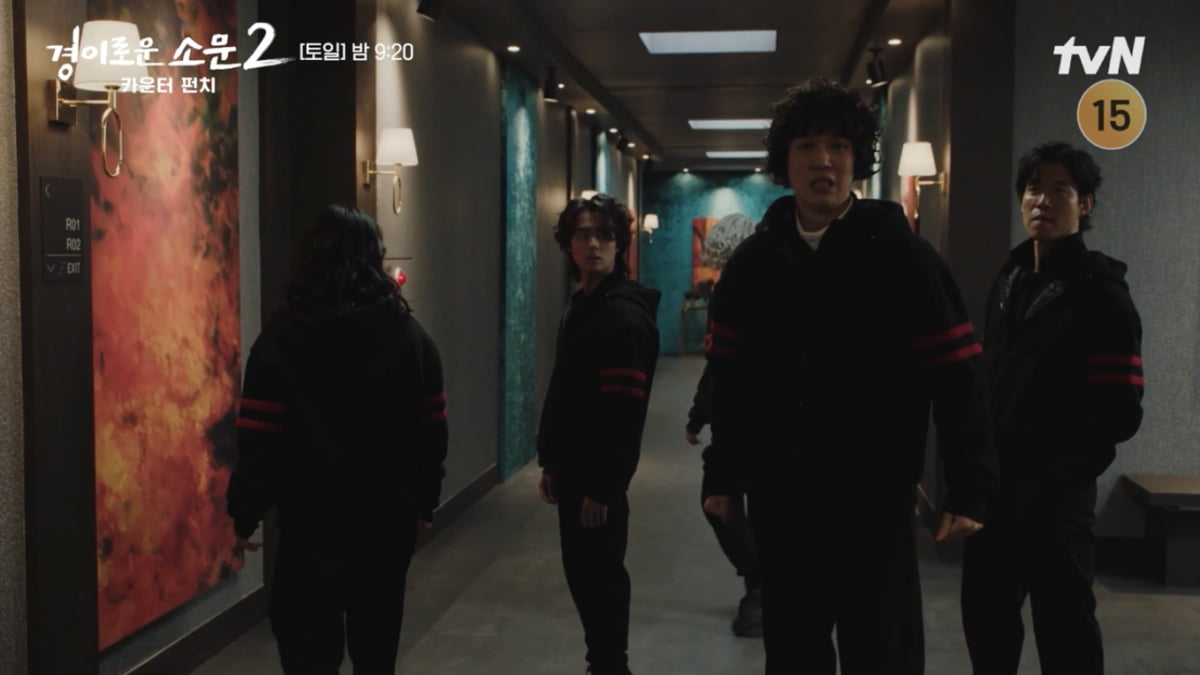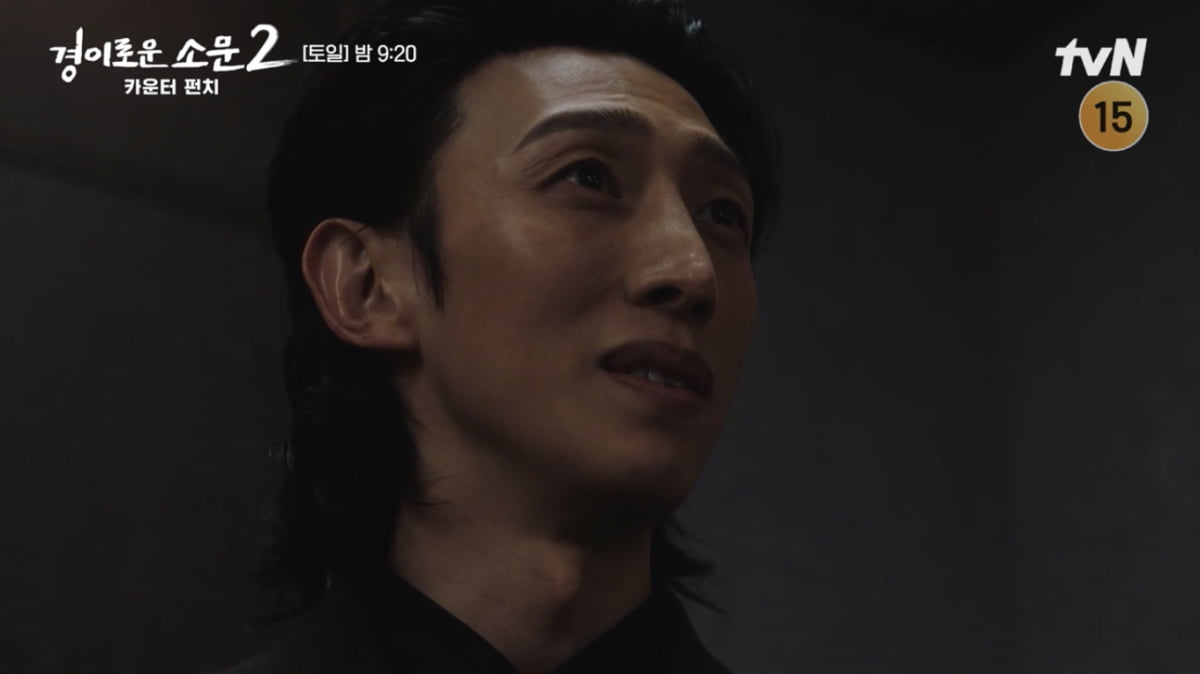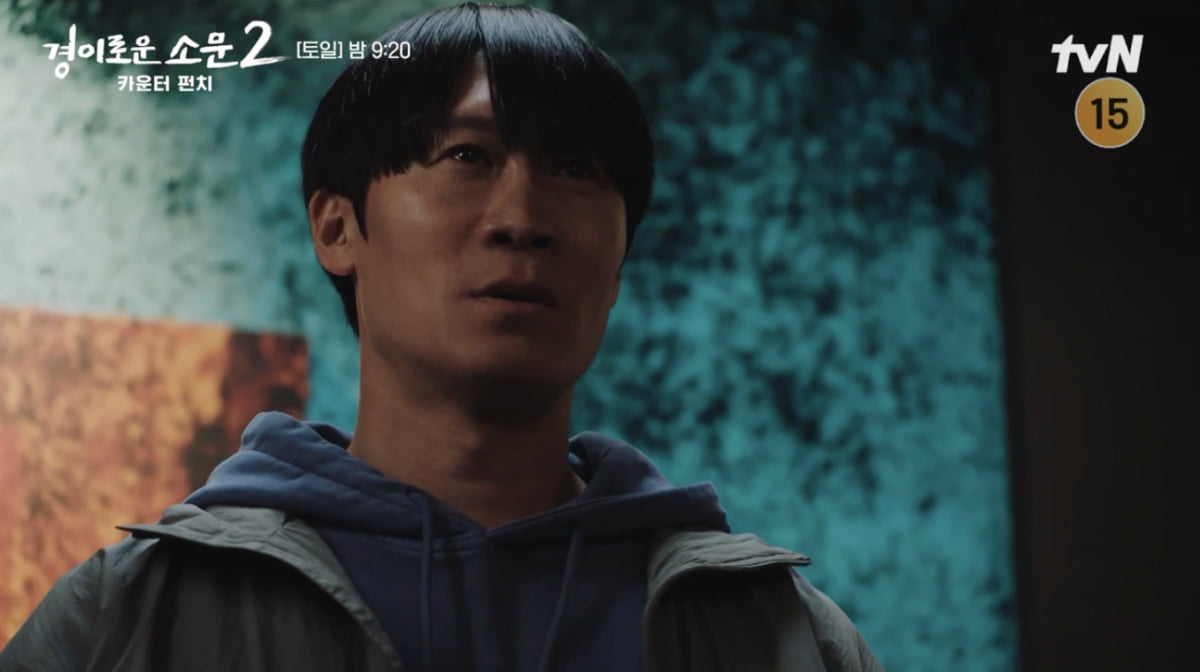 Pil-gwang appeared in front of the counters and sarcastically said, "You can't see it either? The energy you guys called land. What you need is not here, right? And we don't need it." " he said and appeared.
Then, a fight between the counters and Pil-gwang took place. While the counters overpowered Pil-gwang and Maju-seok, Gelli appeared and caught the rumor. Gelli said, "Wouldn't it be impossible to kill you with my own power? But how about this? The moment you were reborn, erase it. The power you have with this, what will happen if it disappears?"
Rumors that were on the brink of death managed to revive and erased the moment the counter's ability was created. Pil-gwang screamed when the power of the rumor disappeared, and Gelli said, "It's a waste. To just give you this bastard's strength," he said, taking revenge on Pil-gwang for ignoring him.
Reporter Lee Ha-neul, Ten Asia greenworld@tenasia.co.kr