TV
Narae Park, reborn Marilyn Monroe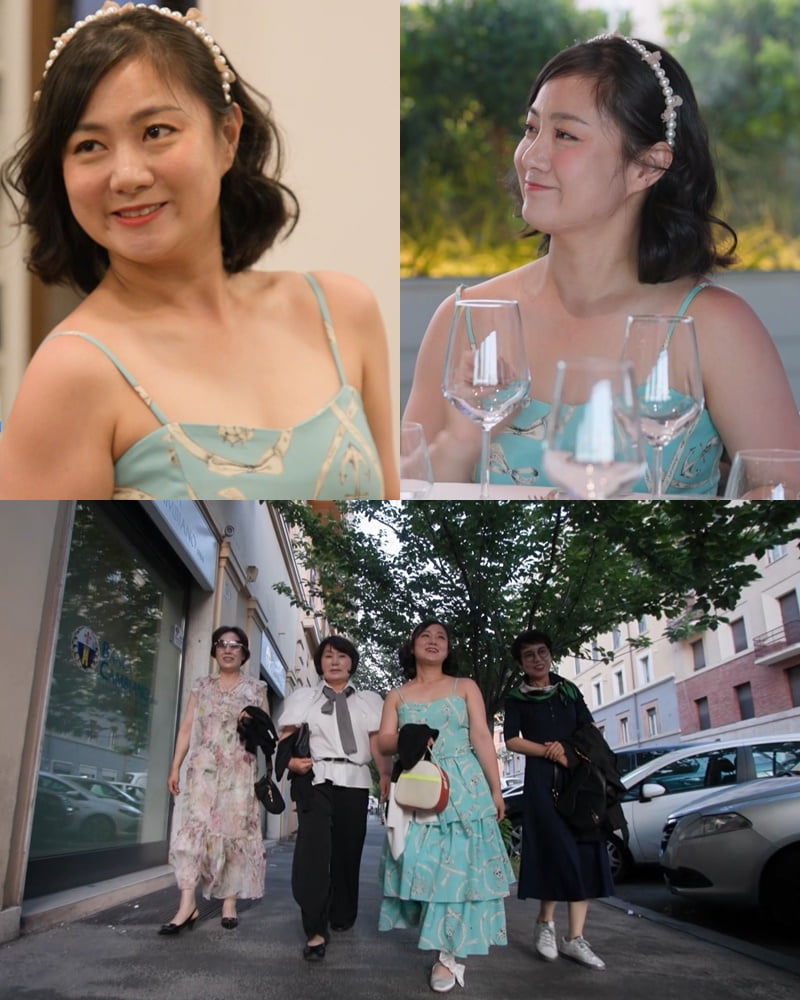 Comedian Na-rae Park transforms into a local Italian style hot girl.
In the 28th episode of KBS2's 'Walking into the Fantastic', which airs on the 20th, Narae Park and Mokpo Mamiz's last trip to Italy is drawn, and Narae Park transforms into an Italian hot girl attractive enough to give Italian locals thumbs up.
Park Na-rae dresses up in a fancy one-piece that looks like an award ceremony dress to spend the last night in Rome in a special way. In particular, he visits an Italian beauty salon with 43 years of experience to transform Mokpo Mamizu into a local style in Rome, saying, "I'll make you like a queen."
Along with this, Na-rae Park in the stills is wearing a floral dress and boasts an elegant and alluring charm. Narae Park, who transformed into a splendid enough to burn the last night in Italy, looks like Marilyn Narae (Marilyn Monroe + Narae Park) with a rich and sophisticated lion head made by Italian artisans.
Mokpo Mamizu praised Narae Park's surprise transformation, saying, "It's pretty like this and that," and as soon as the driver saw Narae Park, he raised his thumb and praised Narae Park as "beautiful." Narae Park was 100% satisfied with the perfect visual he found in Italy. The back door that revealed.
Park Na-rae's mother also communicated with the hairdresser with only one volume word to the hairdresser, saying, "Save the volume here, kill it here." Afterwards, she transforms into an Italian style by receiving a full course of care, starting with shampoo, scalp massage, hair nutrition, and drying. Afterwards, Park Na-rae, who saw her mother's unconventional transformation, praised her storm, saying, "Oh, my God. Anyone who sees it will think it's my sister."
Reporter Kang Min-kyung, Ten Asia kkk39@tenasia.co.kr