TV
Namgoong-min risked his life to save Ahn Eun-jin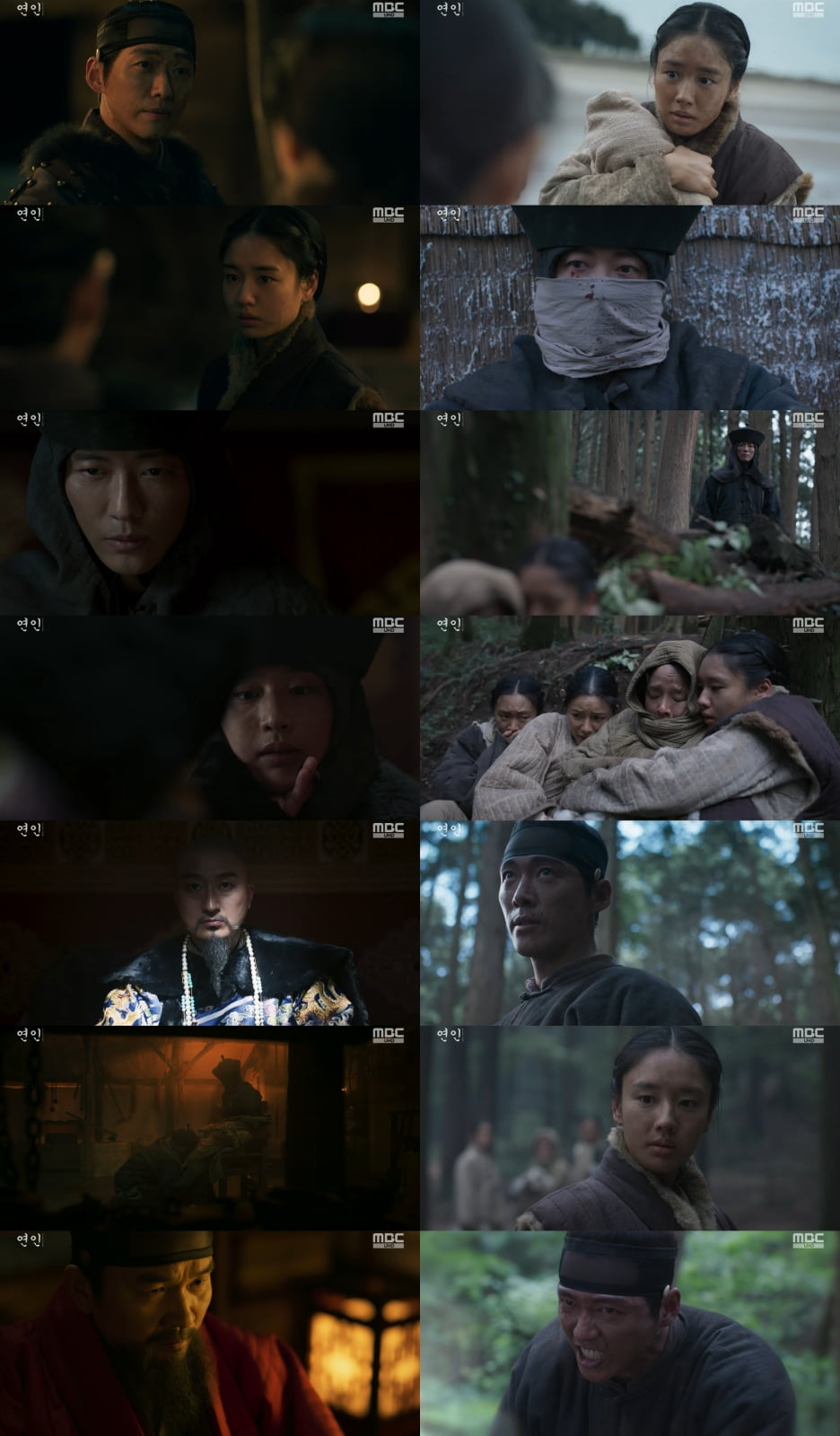 Actor Namgoong-min risked his life to save Ahn Eun-jin.
According to Nielsen Korea, a ratings research company, on the 20th, the 6th episode of MBC's Fri-Sat drama 'Lovers', which aired the previous day, recorded a nationwide rating of 8.8%, breaking its own highest rating. This is the number that corresponds to the number 1 in all channels and the number 1 in Friday and Saturday dramas at the same time. At the moment, the highest viewership rating soared to 9.9%. In addition, the 2049 male and female audience rating, which is a key indicator of advertising and channel competitiveness, also rose vertically to 3.3%, ranking first among all Saturday and Saturday dramas as well as dramas on Fridays and Saturdays.
In the 6th episode of 'Lovers', which aired that day, the story of barbarians who trample Joseon more brutally and the main characters who are in desperate danger because of it was drawn. Lee Jang-hyun (played by Namgoong-min) and Yoo Gil-chae (played by Ahn Eun-jin) left their heartbreaking oath behind and went their separate ways. Lee Jang-hyeon goes to Namhansanseong Fortress where King Injo (played by Kim Jong-tae) is located, and Yu Gil-chae goes to Ganghwado, where Lee Jang-hyeon told him to hide. So, the two did their best to survive and survive in different places.
Lee Jang-hyun infiltrated the Qing army with Liang Yin (played by Kim Yun-woo) to confirm the truth of the rumor that the Qing Dynasty Khan (Emperor) Hong Tai-ji (played by Kim Jun-won) had entered Joseon. The two caught the eye of Khan at once by using the voice of Yangeum, the best pansori singer in Joseon. However, the military officer of the Qing Dynasty, Yonggoldae (played by Choi Yeong-woo), was constantly suspicious of the two. He even tortured Lee Jang-hyeon in front of him, saying that he would finally open his mouth.
Although every moment was a crisis, Lee Jang-hyeon survived among the Qing army and secretly delivered information from the Qing army to Crown Prince Sohyeon (played by Kim Moo-jun) in Namhansanseong Fortress. Khan really came to Joseon, and Mama (smallpox) is circulating in the Qing army. The Qing army, feeling impatient because of Mama, strongly pressed 'the king of Joseon to come out of the castle'. However, the ministers of Joseon prevented Injo from appearing. Injo was unable to make a decision, and in the meantime, the sacrifices of the people continued. Finally, the Qing army attacked Ganghwa Island, the last bastion of Joseon.
Lee Jang-hyeon, who had been infiltrating the Qing army, found the dagger he had given to Yu Gil-chae in the arms of the Qing army returning from Ganghwa Island. Thinking that Gil-chae Yu might be dead, Jang-hyeon was overcome with anguish. Because it was he who sent her to Ganghwa Island. At this time, the blood of the Qing army caught in Mama splashed on Lee Jang-hyun's face. Lee Jang-hyeon, thinking that he had to check whether Gil-chae Yu was alive or dead, mixed with the Qing army and headed for Ganghwa-do.
However, Gil-chae Yu did not die because of his wit. Yu Gil-chae ran to the soldier who was attacked by the Qing army while holding Wonson (the king's grandson). Gil-chae Yu ran to the boat holding her hands in the rain of arrows. Not only that, but they succeeded in getting Kyeong Eun-ae (played by Lee Da-in), Jong-yi (played by Park Jeong-yeon), and Bang Doone (played by Kwon So-hyun) on board. At this time, a woman grabbed Jajangi as she climbed into the boat, and in the process of pushing her away, Gilchae Yu dropped the dagger given to her by Janghyeon Lee.
Gil-chae Yu and the others escaped to an island near Ganghwa Island. Like a miracle, Lee Jang-hyun came there. Lee Jang-hyeon headed towards the sound of the baby crying, and there he found Yu Gil-chae hiding in a tense state. The fact that he met her again in her survival made Lee Jang-hyeon's heart throb. However, Lee Jang-hyeon could not approach Yu Gil-chae. This is because after the blood of Cheong-goon, who was affected by Mama, splattered, he also vomited blood.
Lee Jang-hyeon risked his own life to save Yu Gil-chae. Lee Jang-hyun, who took off the uniform of the blue soldier, said in Korean, "No one can pass here now," and then started a fierce fight alone against dozens of blue soldiers. In the meantime, Yu Gil-chae and his party ran away through the mountain road. Then, all of a sudden, Yu Gil-chae stopped. Then he turned around and started running. Lee Jang-hyun, who kept his promise to come to see him, and Yu Gil-chae, who was convinced that it was Lee Jang-hyun who gradually saved him, crossed paths.
Reporter Kang Min-kyung, Ten Asia kkk39@tenasia.co.kr