TV
STAYC presents special dance in '1theKILLPO'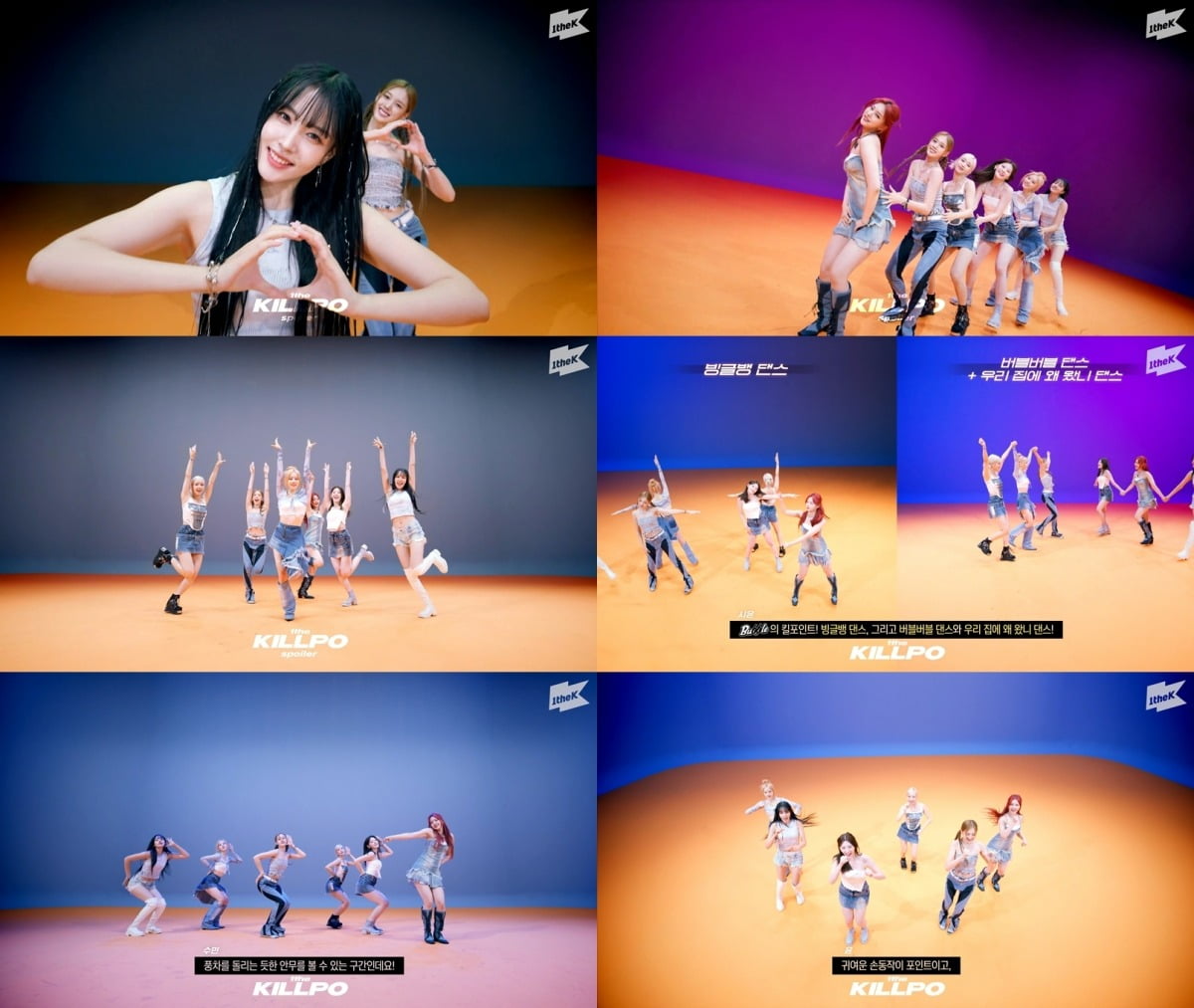 STAYC, who made a comeback with 'TEENFRESH', meets global fans with special dance content through 1theK.
Kakao Entertainment's representative global K-pop media, 1theK, which has 33 million subscribers worldwide, presents '1theKILLPO', a special performance of StayC's comeback title song 'Bubble'. It foreshadowed the performance of 'Godwall', which contained not only energetic dance and admiring visuals, but also the message of the new song. StayC's '1theKILLPO' will be released on the 17th at 8:00 pm on the 1theK Original YouTube channel.
Prior to the release of the content, STAYC encouraged fans to participate in the kill point vote with a teaser video in which the members themselves introduced the main parts of the new song. Each member picked a 'one pick' killing part and actively promoted (?) its charm, while thrilling fans with a 'taste' kill point dance. In a refreshing orange set, the members wearing denim outfits and wearing a refreshing high-teen mood all over their bodies made viewers 'heart-thumping', raising interest in the kill point performance that will be born with a more impact.
The production team also made a surprise spoiler for the kill point section before the release of this content. In order to express the delightful message of the new song as a performance that compares the eyes and words of others that harass me to bubbles that will disappear soon, he revealed that he used actual soap bubbles as special props as well as changes in costumes, sets, and lighting. Regarding this '1theKILLPO' with such diverse filming and production methods, PD Ahn Hyun-jin of Kakao Entertainment said, "It was a song so full of charm that it was difficult to even narrow down the kill point candidates to two because there were so many different killing parts and point choreography. "Please look forward to the kill points chosen by the fans themselves and how STAYC will bring them into a perfect performance."
'1theKILLPO' is 1theK's representative performance content, which captures a special dance performance planned and produced by K-pop artists collecting opinions of fans through voting and reflecting them in sensuous visual beauty. The most popular so-called 'kill point' section is selected through a fan vote before the content is released, and it is captured in a well-made video using various shooting techniques, lighting, sets, and costumes.
Reporter Kim Ji-won, Ten Asia bella@tenasia.co.kr