TV
Shim Hyung-tak underwent fistula surgery "Stress piled up after the Japanese wedding"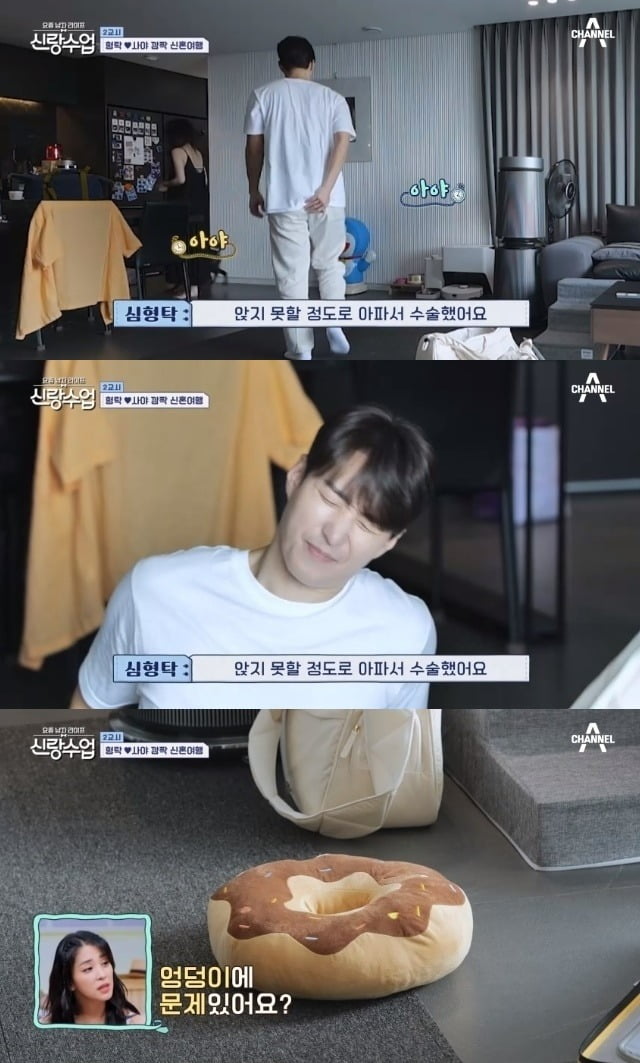 Actor Shim Hyung-tak confessed that he underwent hemorrhoid surgery after his wedding in Japan.
In the 77th episode of Channel A's entertainment show 'Men's Life These Days - Groom's Class' (hereinafter referred to as 'Groom's Class'), which aired on the 16th, Shim Hyung-tak and Saya returned from their wedding in Japan and went on a family healing trip.
Shim Hyung-tak, who was packing for the trip with Saya that day, said, "During the wedding ceremony, Saya and I were tired. We prepared a family trip for Saya, Kimbab (dog), and me to heal." .
Suddenly, Lee Seung-chul grabbed his chest and said, "Oh, it's a surprise." Lee Seung-chul married actor Kang Moon-yeong in 1995, but after two years of divorce, he remarried in 2007 to his current wife, a businessman two years his senior.
Realizing that his remarks had caused a misunderstanding, Shim Hyung-tak corrected them by saying, "I'm sorry," and "Wedding twice," and Lee Seung-chul said, "Please be careful," causing laughter.
The donut cushion under Shim Hyung-tak's buttocks while packing his suitcase caught his eye. Shim Hyung-tak confided, "After getting married in Japan, my buttock hurt so much that I couldn't sit down, so I underwent surgery. Stress, fatigue, weight loss, and my immune system ran out, so I came to my buttocks. I had a fistula operation."
Shim Hyung-tak said that he gained up to 82kg because he couldn't exercise after the Japanese wedding, but he succeeded in losing 5kg thanks to the effect of abstinence from alcohol after surgery.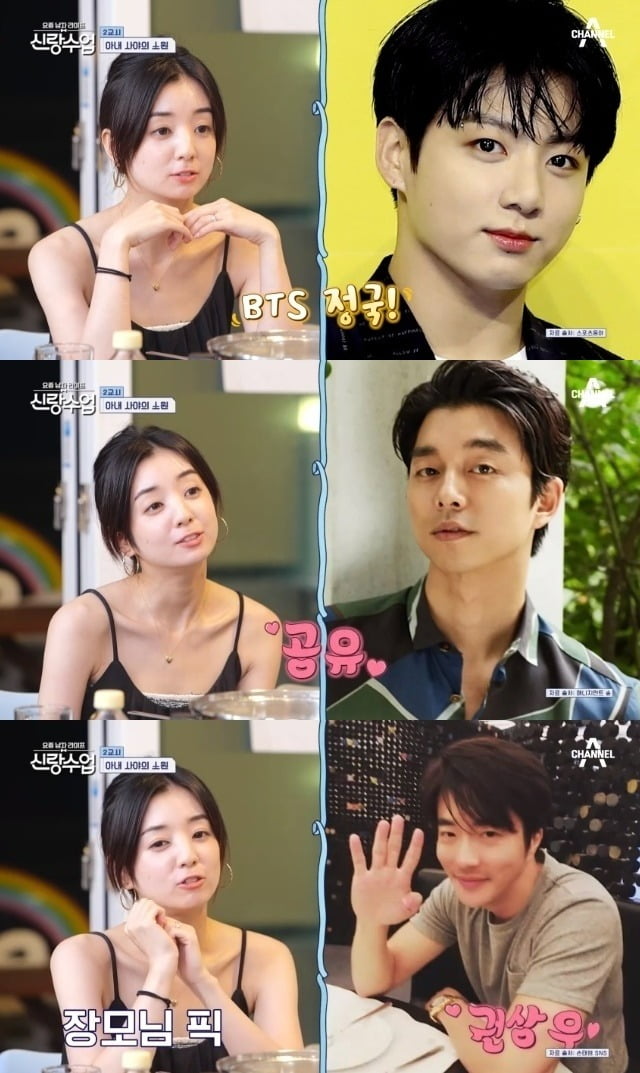 Afterwards, Shim Hyung-tak, Saya, and Kim Bap arrived at the pool villa and had a good time. Shim Hyung-tak also made his own 'Sukiyaki Cuisine', which he had studied in advance.
Shim Hyung-tak asked Saya, "Is there anyone you really want to invite (at the Korean wedding)?" Saya replied, "I want to see TVXQ because I liked TVXQ when I was young." Then, when Saya mentioned Jungkook, who looked like him, saying, "BTS Jungkook," Shim Hyung-tak said, "I want to see Jungkook, too."
Saya also picked Gong Yoo and Kwon Sang-woo, and said, "Kwon Sang-woo is my mother's favorite actor." Shim Hyung-tak said, "I went to the same acting academy in 2001, but apart from that, I have no ties." "When it was difficult, I changed my phone number and cut off all contact. But this time, I randomly called. Jung Joon-ha hyung was the only one who accepted a number he didn't know." Then, "Junha hyung said, 'Are you getting married? My brother will go,' he said first," expressing his gratitude.
The two are scheduled to hold a wedding in Korea on August 20th. The moderator was Jeon Hyun-moo.
Reporter Tae Yuna, Ten Asia youyou@tenasia.co.kr