TV
Actress Kim Hee-seon, "I shrank after giving birth for 6 years, but I tried to think positively."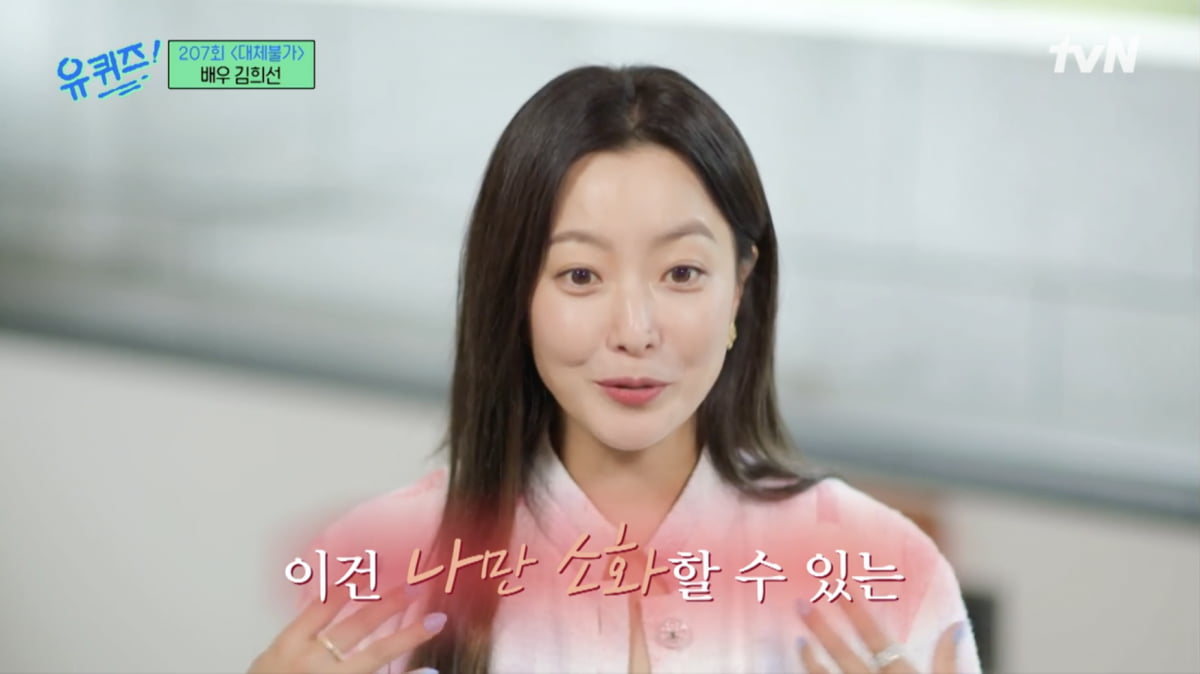 Actress Kim Hee-seon mentioned the emotions she felt during her 6-year hiatus.
Actor Kim Hee-seon appeared as a guest on tvN's 'You Quiz on the Block' (hereinafter referred to as 'You Quiz'), which aired on the 16th.
On this day, Kim Hee-sun introduced the movie 'HoneySweet' , saying, "I shot a movie in almost 20 years." 'HoneySweet' is the story of 'Il-yeong' (Kim Hee-seon), a world-positive mind who only knows nothing but going straight, in front of 'Chi-ho', who only knows about sweets, and 'Chi-ho' starts to learn the new taste of life. Kim Hee-seon said, "There is a lot of skinship. I attack very actively again."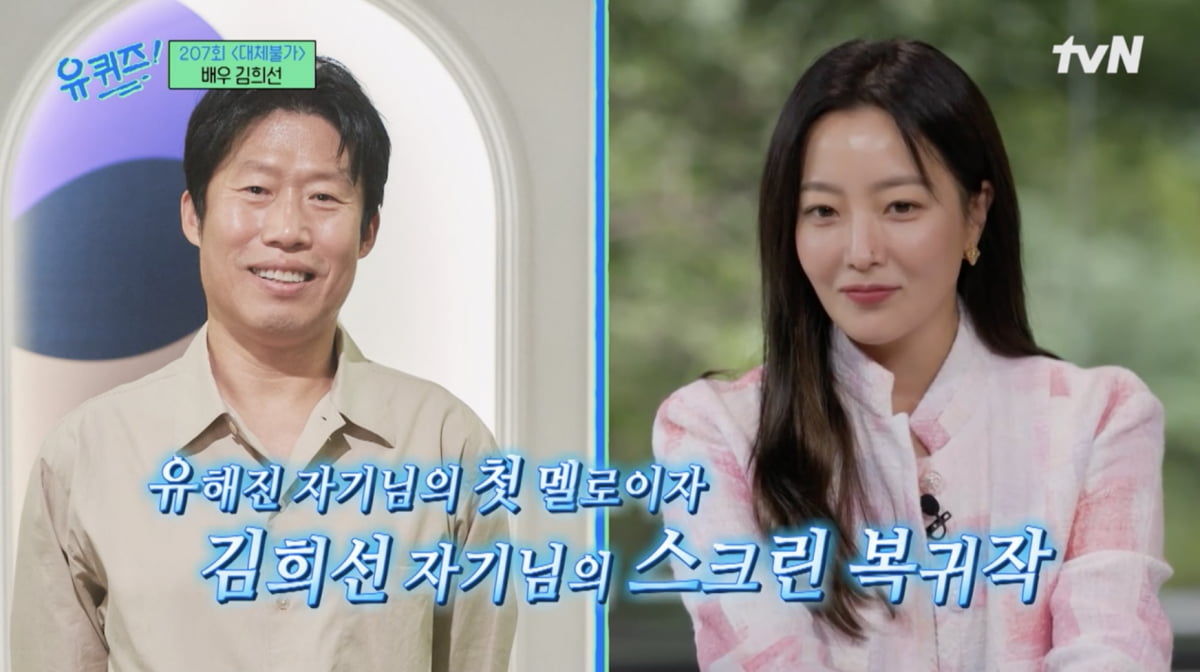 Regarding his breathing with actor Yu Hae-jin, who is his co-star in the movie, "During the first filming, (Haejin) oppa was not filming (himself). But he rode a bicycle and came out to cheer me on. But I was kicked out because I was bitten by the audio," he said behind the scenes.
Kim Hee-seon, who has a daughter in the second year of middle school, also mentioned her family's reaction to the romantic comedy 'Sweet Sea'. Kim Hee-seon said, "My daughter is in the second year of middle school, and she likes it more. She seems to have passed puberty. I have been brainwashed since I was young that menopause and puberty win. I said, 'If you and I fight, I win', I didn't even think about fighting. same," he said.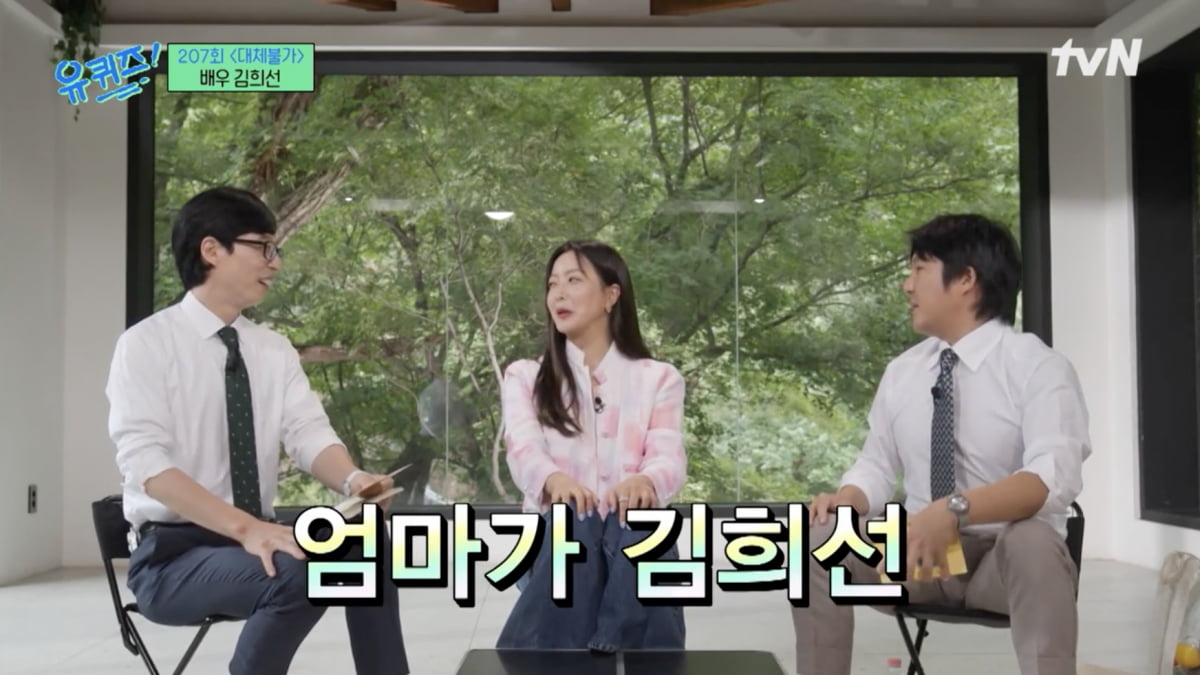 Yoo Jae-seok admired the handwritten notes of Kim Hee-seon's daughter, who was rumored to be a gifted person. Kim Hee-sun expressed her affection for her daughter, saying, "I think she resembles her father's personality a lot. She doesn't procrastinate. The fingers on her right hand that she bumps into when holding a pencil are always swollen. Despite the pain, she has to study like this to get better."
Kim Hee-sun, who is also famous for the signature pose of the late Andre Kim fashion show, 'kiss on the forehead,' said, "Byung-hun oppa and I first started doing it. The pose was born because Byung-hun oppa said, 'I'm so bored, let's make it a little sweeter.'" said. Yoo Jae-seok, who heard this, said, "Did you two make it? I thought it was made by the late teacher Andre Kim." Kim Hee-sun added, "The teacher liked it so much that it became the signature pose of the finale."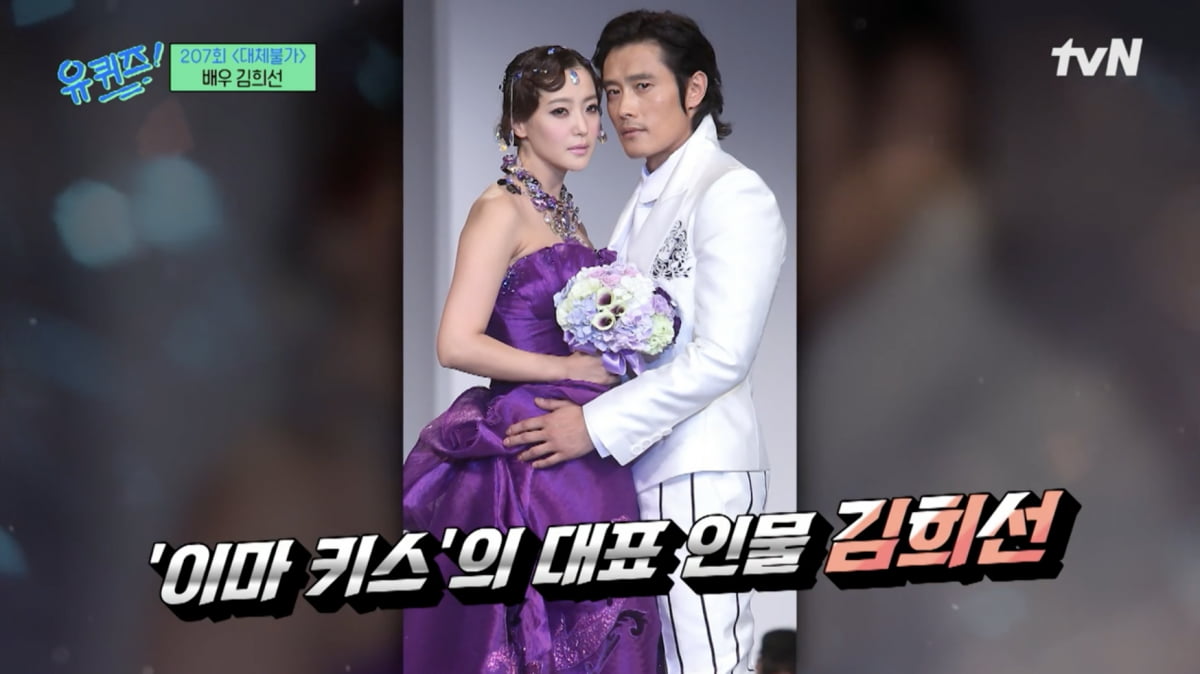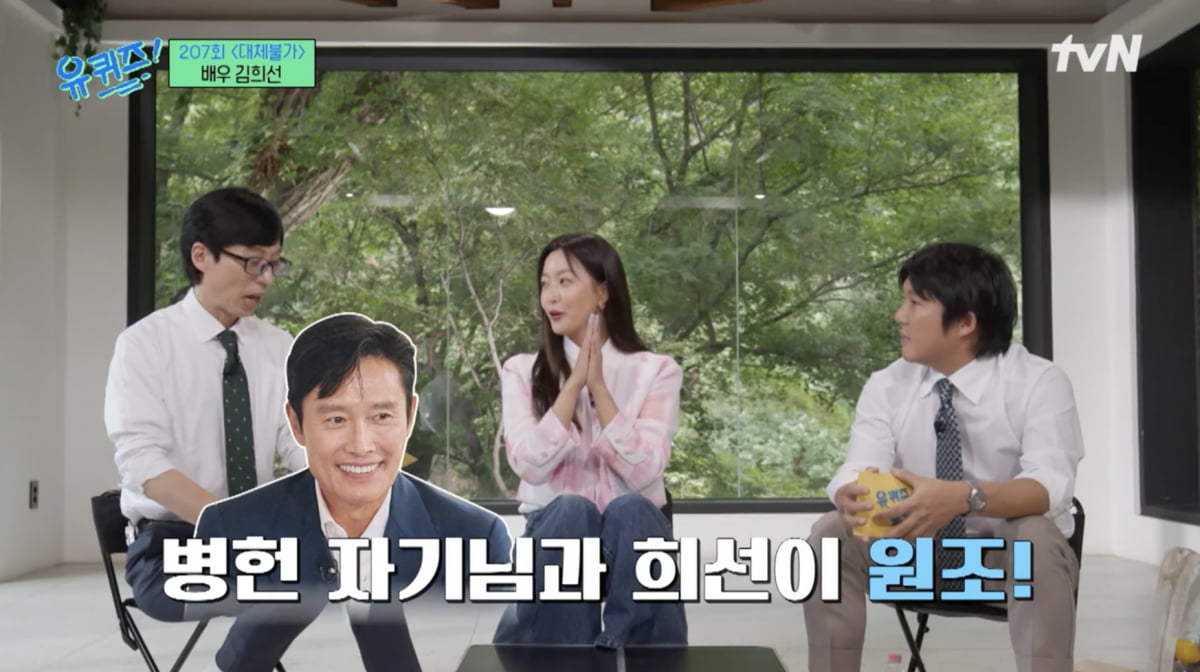 Kim Hee-seon, who debuted as a CF in 1993, said, "When I heard that I was pretty in my 20s, I thought it was because I was pretty, but when I heard that in my 40s, I couldn't be so grateful. I should have bought a glass," he said, trembling. Kim Hee-sun, a beautiful actress, became a top star at once after her debut.
Referring to her husband, Kim Hee-seon said, "The thing I feel most sorry for is my husband, who doesn't wash his face and doesn't wash his hair at home. Hee-seon Kim, who had a hiatus of 6 years after giving birth, said, "There was something that shrank. I was watching TV while feeding my baby with a bottle, and there were people who were active at the same time as me. 'Can't I become a mother now?' I wanted to I endured at least by saying that I was pretty, but after getting married and having children, I thought, 'What should I do to stand in front of the public now?'" he said honestly.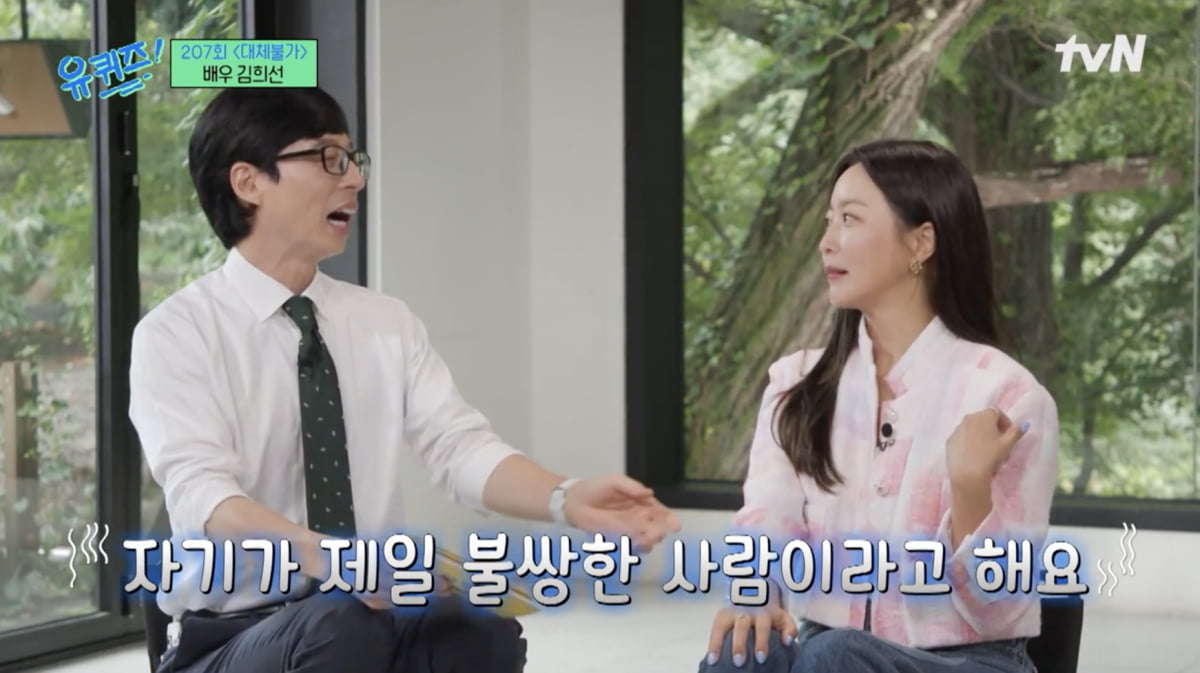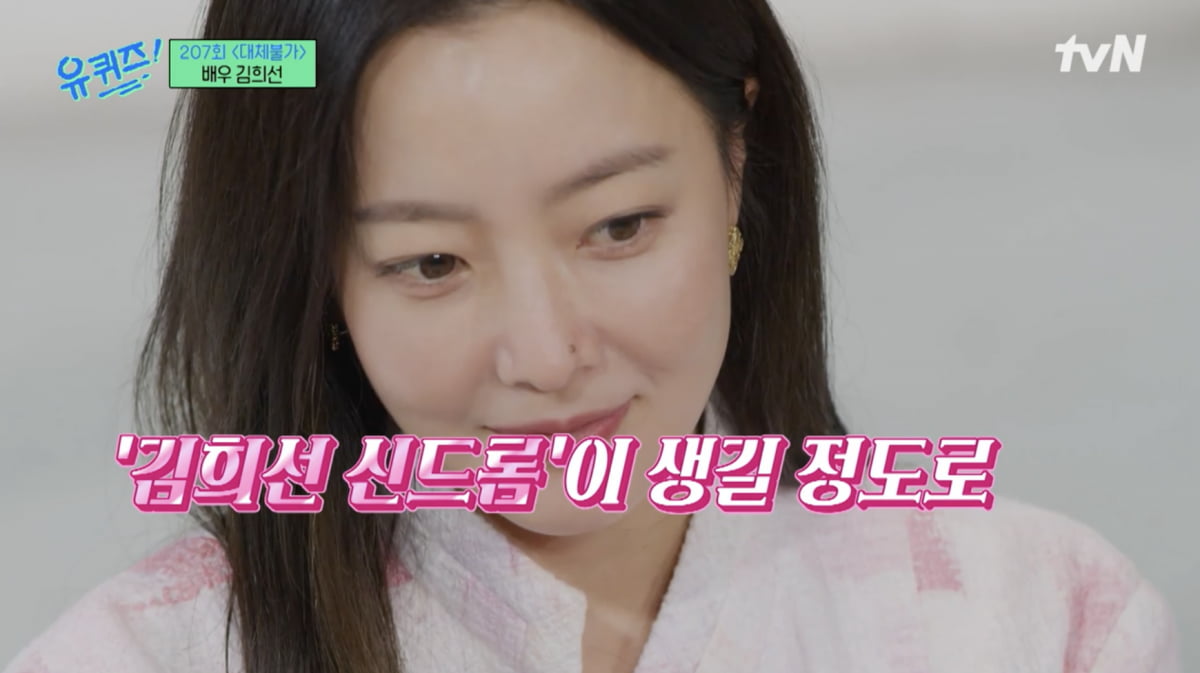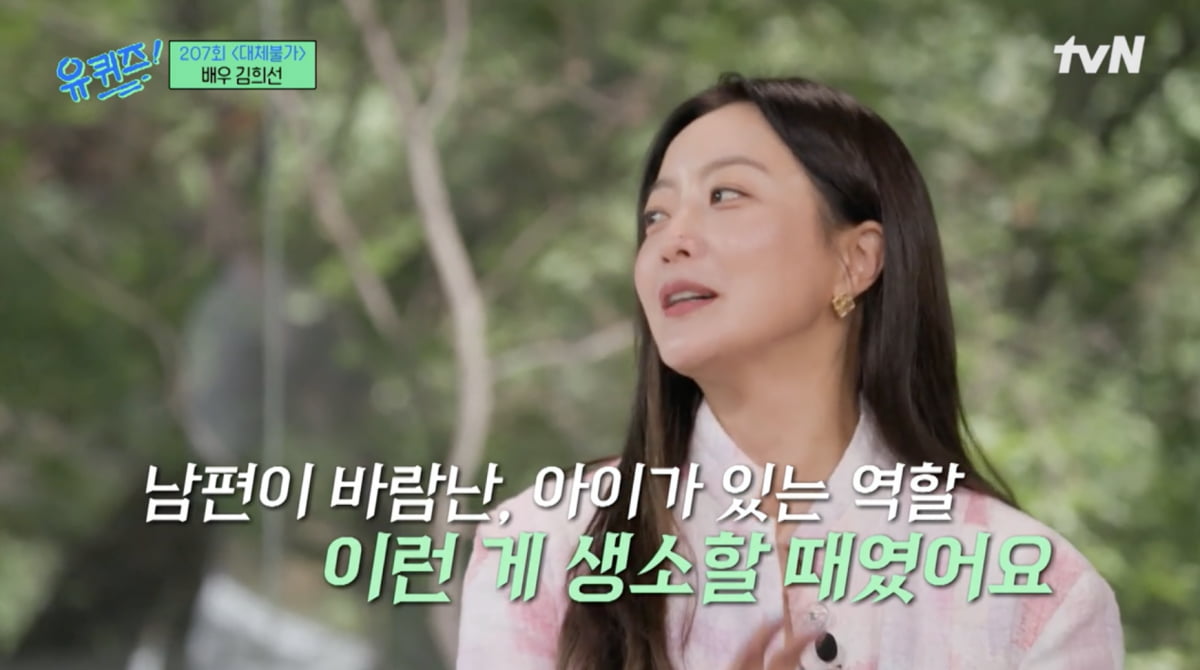 Kim Hee-sun, who returned through the drama 'Woman of Dignity', said, "It was a time when I was unfamiliar with roles such as having a cheating husband and a child. I thought, 'Am I going to fade like this?' "Why am I depressed? I think I can play a role that suits my situation well," he said, and the response was good because he thought positively.
Kim Hee-sun said, "Isn't it a role that only I and my age can pull off. Since I thought that way, I thought, 'I should do it, someone else should do it.'
Reporter Ha-neul Lee, Ten Asia greenworld@tenasia.co.kr