TV
Singer Soyou Reveals Secret Dating Experiences With Celebrities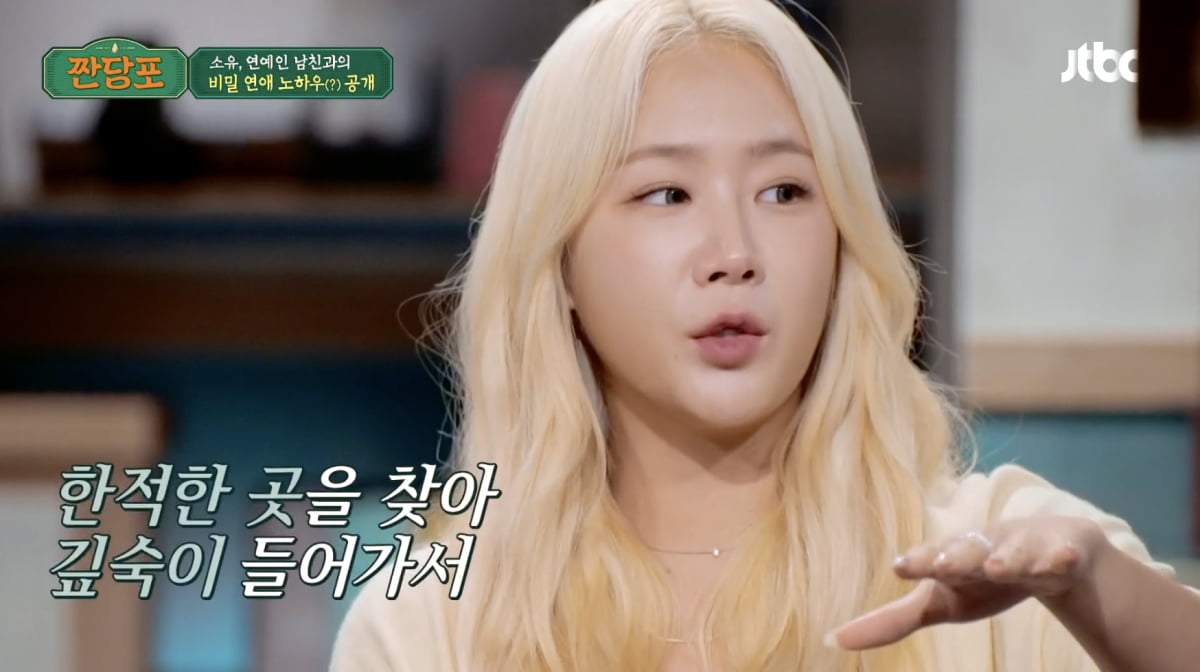 Singer Soyou revealed an episode she experienced while dating secretly.
In the 9th episode of JTBC's entertainment show 'Chandangpo', which aired on the 15th, singer Soyou mentioned and talked about a secret love affair in the past.
On this day, Soyou mentioned the experience of having a secret relationship in the past. First, singer Yoon Jong-shin told Kim Ji-min, "Only Kim Ji-min is openly dating. I heard that there was a time when I was in the master bedroom of Kim Jun-ho's house and almost got caught," he said about his boyfriend Kim Jun-ho.
In response, Kim Ji-min said, "Kim Jun-ho's house is an open house for comedians. Everyone presses the password, enters, takes a break, and then enters. I pressed the password once and went in, but Kim Dae-hee was half-naked. As soon as we entered, there was silence as we looked at each other."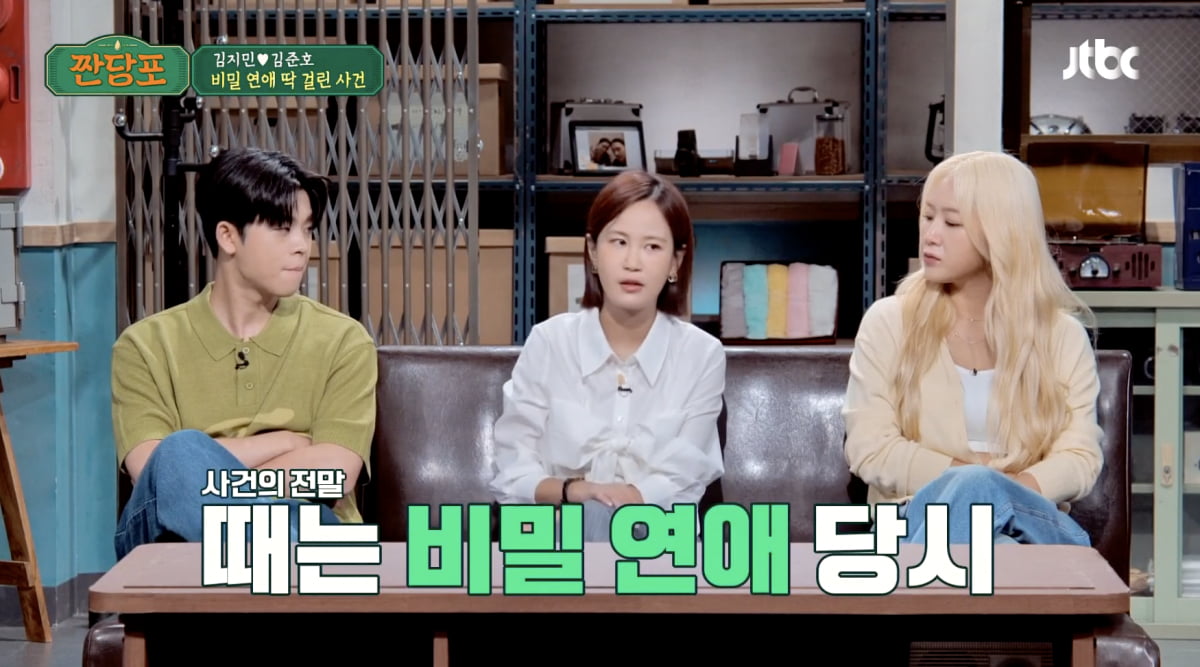 Kim Ji-min also revealed other episodes she encountered while dating Kim Jun-ho. He said, "I was playing at Kim Jun-ho's house, and Hong In-gyu entered through the password. Unlike usual, Kim Jun-ho made me sit on the massage chair and made delicious food, so In-gyu sunbaenim noticed it. There was no air conditioner in the master bedroom, but he kept hiding," explaining why the dating fact was revealed.
When asked when was the last relationship, Soyou explained that it was a long time ago. He is a serious 'homebody', he doesn't go out of the house and he doesn't meet people," revealing the reason why he can't date.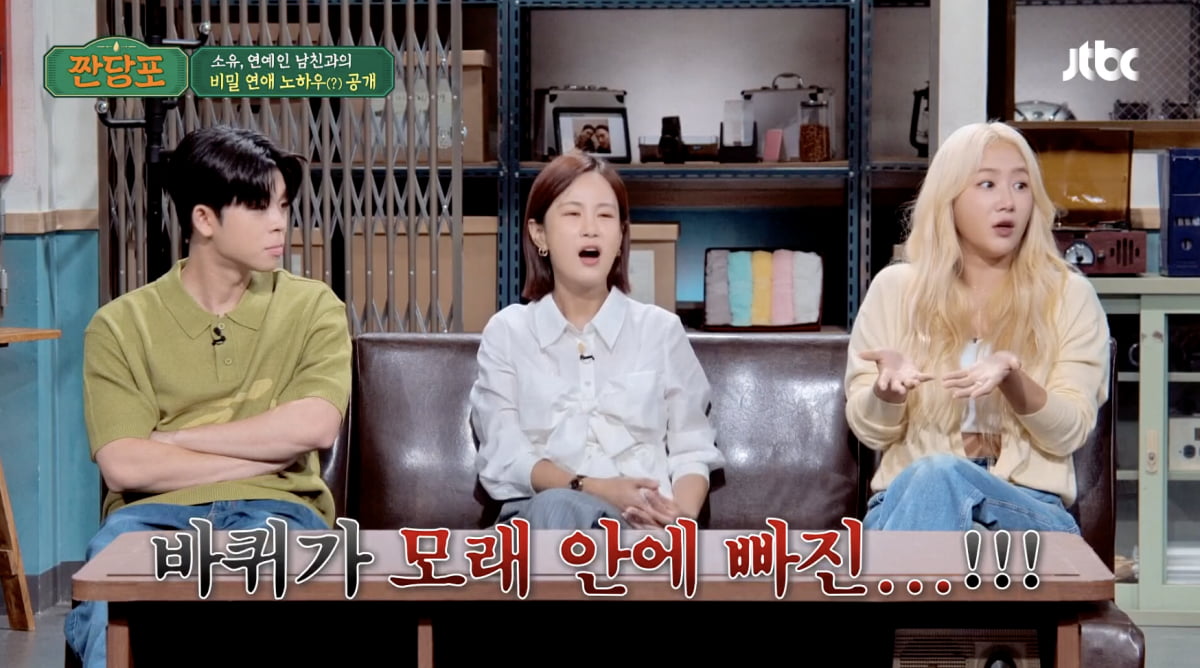 The cast members shared the theme of 'I even did this to avoid being caught dating'. Soyou revealed the experience of having a secret relationship with a celebrity. He said, "Once I went to the sea in Incheon with a boyfriend I was secretly dating. After talking for a while, I was about to go home, but the wheel fell into the sandy beach. Both of them are celebrities, so I couldn't call anyone. My boyfriend dug the sand with his shoes and I pushed the car." Also, Soyou, who has no thoughts about marriage, said that she originally dreamed of a wise mother and wife.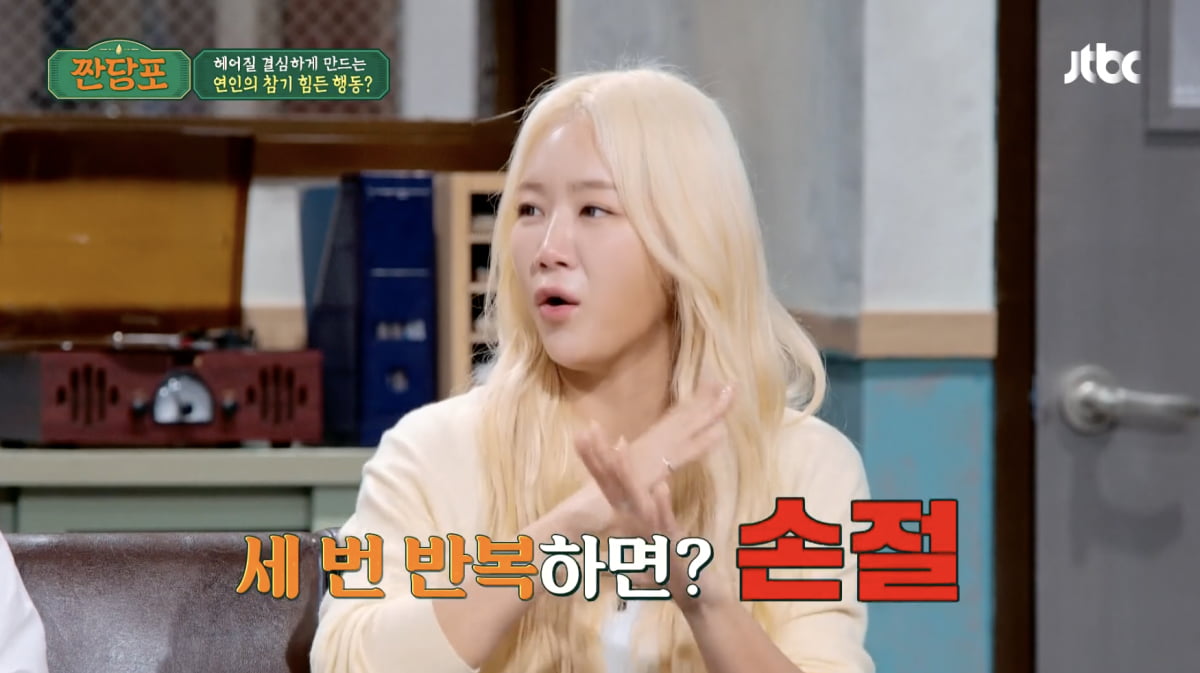 Soyou revealed her breakup rule, saying, "I only endure it three times." He explained that it is an iron rule that applies to all human relationships besides lovers. He continued, "I really hate it when the word 'no' comes out of my mouth because I'm not good at expressing myself. If it's repeated three times, I won't see that person."
In addition, Soyou also explained about his know-how in finance. He said, "When the amount was small, I signed up for a bank fund product. After buying the house, I reconstructed it and raised a three-story building. There were too many articles, so I didn't pay attention to the building. I made a lot of profit, but after taking something out, what's left is Not many," he said.
Soyou, who talked about splitting bankbooks as her financial know-how, replied, "There are times when I have to pay taxes and there are times when I need money quickly. I split my bankbook into several pieces to minimize variables." Tak Jae-hoon, who heard this, asked, "I have a house in Jeju Island, but there are still some loans left. I don't go there often, so do you want to buy a house?"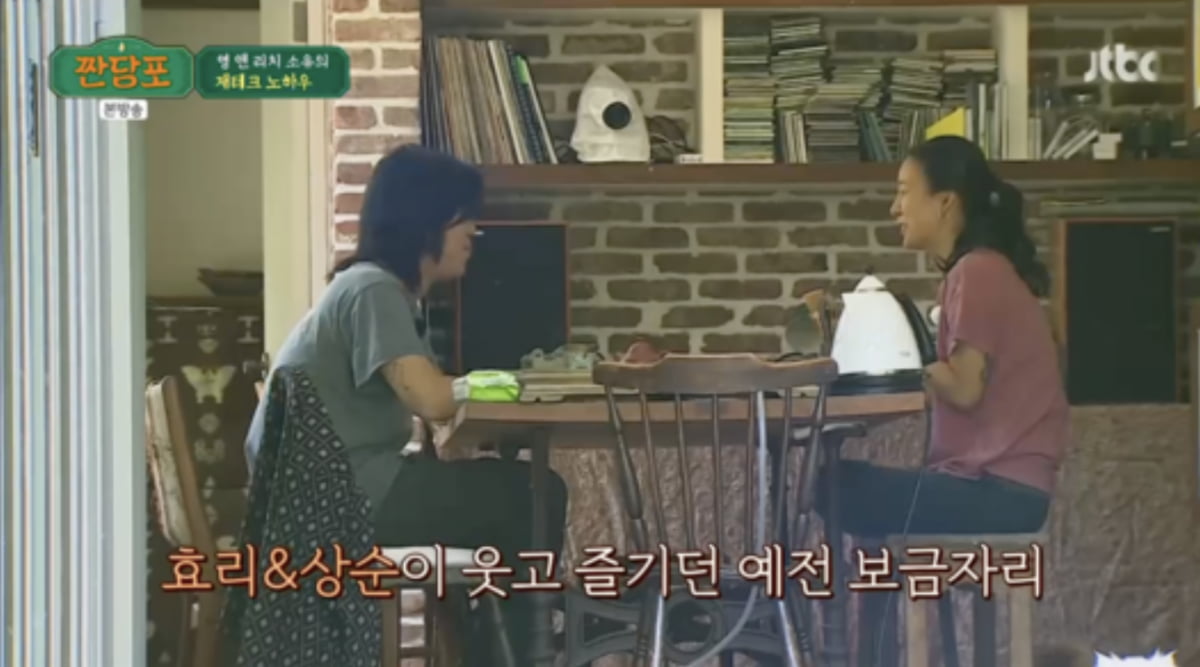 In response, Soyou revealed that his hometown was Jeju Island, and mentioned that he was from Sogil-ri, where Lee Hyo-ri and Lee Sang-soon lived. He said, "The land where Hyori unnie lived was my grandfather's land before," and all the cast members were amazed. Kim Ji-min, who heard this, asked if it was a golden spoon, and So-you emphasized, "Once upon a time, when I was in my father's stomach."
Reporter Ha-neul Lee, Ten Asia greenworld@tenasia.co.kr