TV
Kim Sejeong, a thousand faces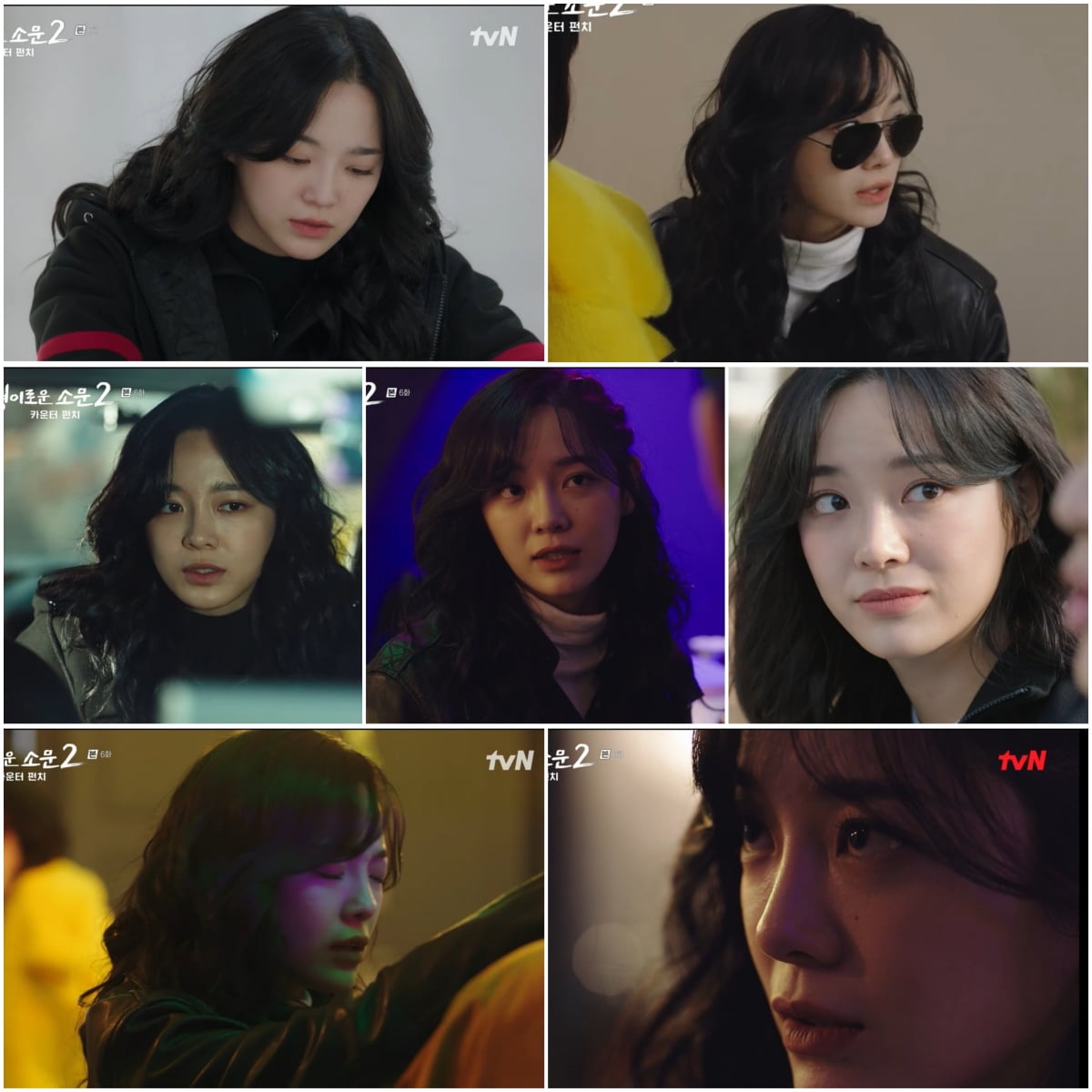 Actor and singer Kim Se-jeong showed off her 'face of a thousand'.
In the 5th and 6th episodes of tvN's Saturday and Sunday drama 'Wonderful Rumors 2: Counter Punch' (hereinafter referred to as Wonderful Rumors 2), which aired on August 12 and 13, Kim Se-jeong transformed into a bodyguard and blackened evil spirit Jin Seon-gyu (Magical Rumor 2). The role of Joo Seok) increased the level of immersion in the play through various activities, such as facing a crisis of desperation.
Kim Se-jeong learned that her first love, Seo Byeok-joon (played by Park Do-hwi), with whom she had a dramatic reunion after four years, silently stayed by her side in a coma. Afterwards, through a date that stimulates the cells of excitement, he caught the eye by showing a variation of a pink character even in the operation to clear the evil spirits.
The fact that Sejeong Kim is dating Seo Byeok-Jun, struggling not to be found out by the Counters, gave a big laugh. In addition, the lovely figure smiling brightly while drawing dolls shook the hearts of viewers as well as Yeom Hye-ran (Chu Mae-ok) and Yu In-soo (Na Jeok-bong). Action goddess Kim Se-jeong added richness to the play by delicately acting up to the emotional line of her first love that she kept in her heart.
In addition, Kim Se-jeong learned the shocking fact that the demons Kang Ki-young (played by Pil-gwang) and Kim Hi-ara (played by Gelli) were involved in Baekdu Planning and Construction, and began to dig into it, and also showed a camouflage play. To chase the person involved in the 'rose tattoo', the bodyguard of the mother of the pig with big hands in Gangnam was dismantled and made a big laugh. Kim Se-jeong, who showed off her charismatic charm with her sunglasses and black leather fashion, led the development by playing the role of a key player in the case.
While confronting Jin Seon-gyu, who was swallowed up by a powerful demon, Kim Se-jeong eventually suffered an abdominal wound and faced a desperate crisis, raising tension about future developments. In this way, Kim Se-jeong is gaining praise for leading various genres from romance to action by showing spectacular performances every time, such as creating a famous scene of confrontation in the reed forest with phenomenal action, as well as digesting fresh school uniform fashion with tight visuals.
Reporter Kang Min-kyung, Ten Asia kkk39@tenasia.co.kr