TV
Kim Jun-ho ♥ Kim Ji-min, meeting place was forcibly set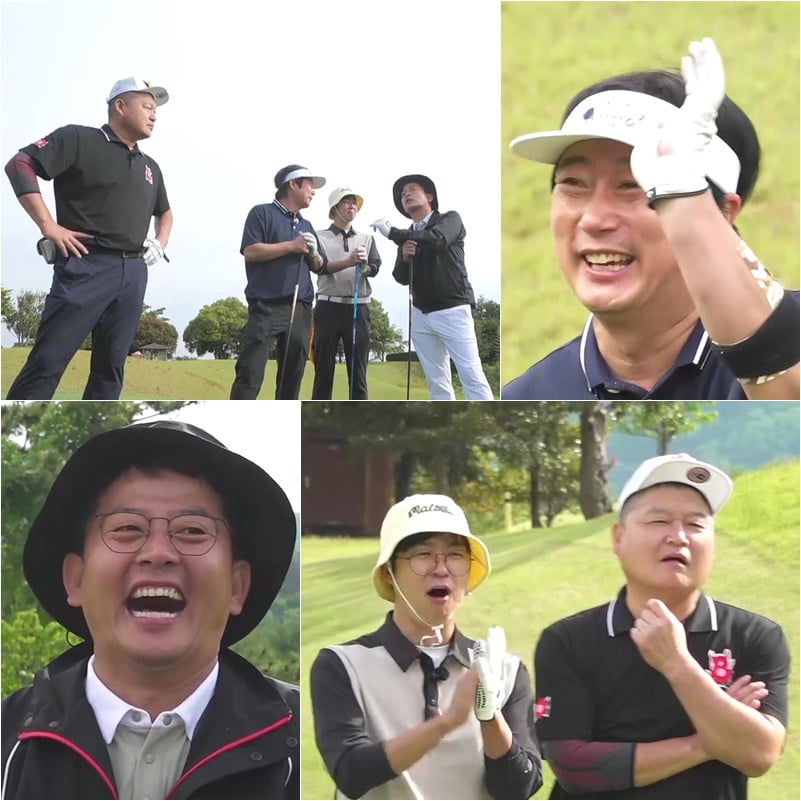 As the long-awaited final round of tvN STORY 'Salty Golf' unfolds, Baekdol Lee Soo-geun succeeds in making his first birdie and explodes his fighting spirit.
The TVN STORY entertainment show 'Salty Golf' (directed by Park Jong-hoon), which airs today (11th), is a program in which Kang Ho-dong, Lee Soo-geun, and his friends go on a salty journey of extremes through a golf confrontation that puts their pride on the line. Not only did top golf experts in the entertainment world make their appearances, but they also revealed the perfect golf travel course and became a hot topic.
In the midst of the final round of Kang Ho-dong-Lee Soo-geun and Kim Jun-ho-Hong In-gyu, it is said that a 'band electrode' will unfold, and it is expected to focus attention until the last broadcast. With the winner having a full course of advanced kaiseki and the loser having a sweaty kaiseki, both teams are determined to step out as it is the final confrontation.
In the midst of this, 'Baekdol' Lee Soo-geun rebels. Lee Soo-geun, who hid his regret whenever Kang Ho-dong played an active role and looked for an opportunity, saying, "I will show you a shot so that I can be of help when it is decisive," finally succeeded in making the first birdie. In response, Kang Ho-dong said, "Soo-geun! I knew you could do it!"
Lee Soo-geun, as if feeling new, said, "My hands are cool," and makes those who see the glove with a hole cold. Seeing Lee Soo-geun displaying his fighting spirit in torn gloves, Kang Ho-dong said, "I have to buy a pair of gloves. For children," he jokes and brings laughter. On the other hand, the buddy fight between aces intensifies. It is said that the reverse electrode will be unfolded at the end of the famous game that will make your hands sweat until the end. Attention is focused on which team will enjoy the joy of victory with a come-from-behind birdie.
Among them, Hong In-gyu said he thought of the couple Kim Jun-ho and Kim Ji-min when he entered a restaurant where they dine on the finest kaiseki set. When Hong In-gyu joked, "Junho-hyung, do you think it's okay to have a meeting here?", it is said that Kim Jun-ho showed a strong (?) reaction, raising curiosity about the restaurant that is being discussed (?) as the venue for Kim Jun-ho's meeting.
On the other hand, it is said that the losing team hits the back of the winning team properly, just like the last round, adding to the curiosity. A duo of thieves skillfully stealing and eating the main dish during the winning team's set dish. Curiosity is growing in the main broadcast whether the increasingly bold theft will eventually be exposed.
The final episode of tvN STORY 'Salty Golf', which has increased the fun of watching by adding not only thrilling golf competitions but also delightful conversations from best friends in the entertainment industry, will be broadcast today (11th) at 8:20 pm.
Reporter Ryu Yae-ji and Ten Asia ryuperstar@tenasia.co.kr