TV
Director Christopher Nolan, "I was attracted to 'Oppenheimer' with human flaws"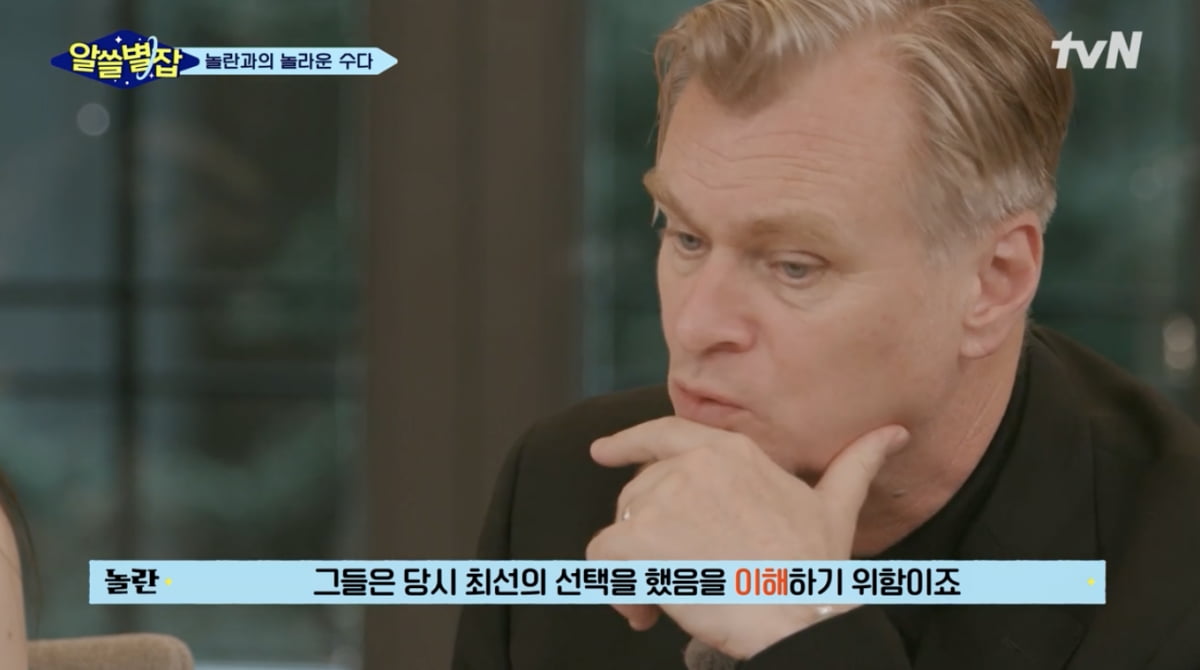 Director Christopher Nolan revealed why he directed the movie 'Oppenheimer'.
Christopher Nolan, director of the movie 'Oppenheimer', appeared on tvN's 'Dictionary of Miscellaneous Things You Should Know' (hereinafter referred to as 'Useless Things to Know'), which aired on the 10th.
Christopher Nolan said that he decided to appear in order to repay the interest of Korean fans during the promotional schedule for his new film 'Oppenheimer' after 3 years. MC Jang Hang-joon asked, "Can you pretend to be close after this recording and take a picture?", and everyone burst into laughter.
Architect Yoo Hyun-joon said that he endured a difficult time after watching the movie 'Inception' (directed by Christopher Nolan). That he gained courage when he was tired enough to think he wanted to quit architecture. Next, Yoo Hyun-joon mentioned the commonalities between an architect and a film director. Christopher Nolan agrees, saying that if he could go back to the past when there was no filmmaking, he would have become an architect.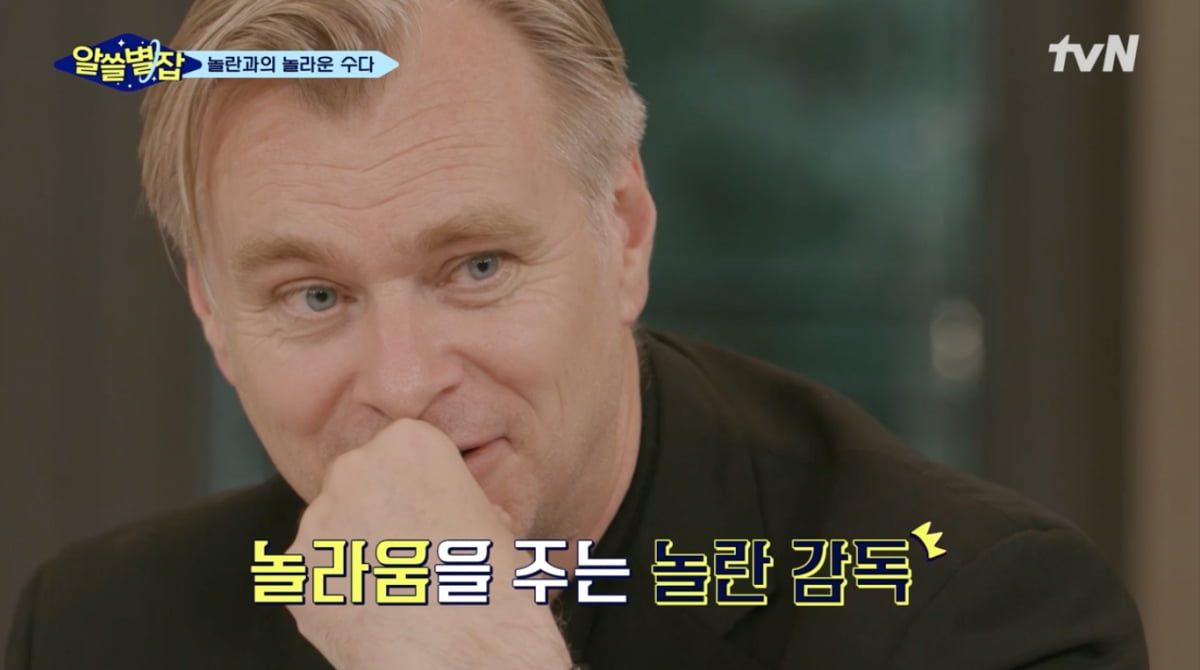 Christopher Nolan usually prefers to shoot on film instead of digital. In the case of the corn field in the movie 'Interstellar', they planted it themselves, sandstorms flew edible powder, and the plane crash scene in 'Tennet' crashed into a real plane.
Jang Hang-joon said, "This may be a question I have heard a lot, but these days, filming is not filmed, but digitally, and modern commercial films absolutely depend on CG. Is there a reason why film and CG are rarely used? And don't the staff complain?" he asked.
In response, Christopher Nolan revealed the reason for avoiding CG. The reason he avoids CG is related to film. The reason why I insist on film is that the quality and texture of film captures the world similar to what the eye sees. I want the audience to feel a sense of reality through the movie," he said, revealing his directing philosophy. Also, "I try to shoot as realistically as possible while applying this to visual effects. Because it resonates more than the graphics, and it's actually menacing and weighty."
As for the behind-the-scenes story related to analog filming, "I think the staff enjoys a challenge. They seem to enjoy every challenge I throw at them. Except maybe the weather. I like shooting in rain, storms and wind. Doing it in CG Rather than actually filming it. Even the staff doesn't like that," he said with a smile.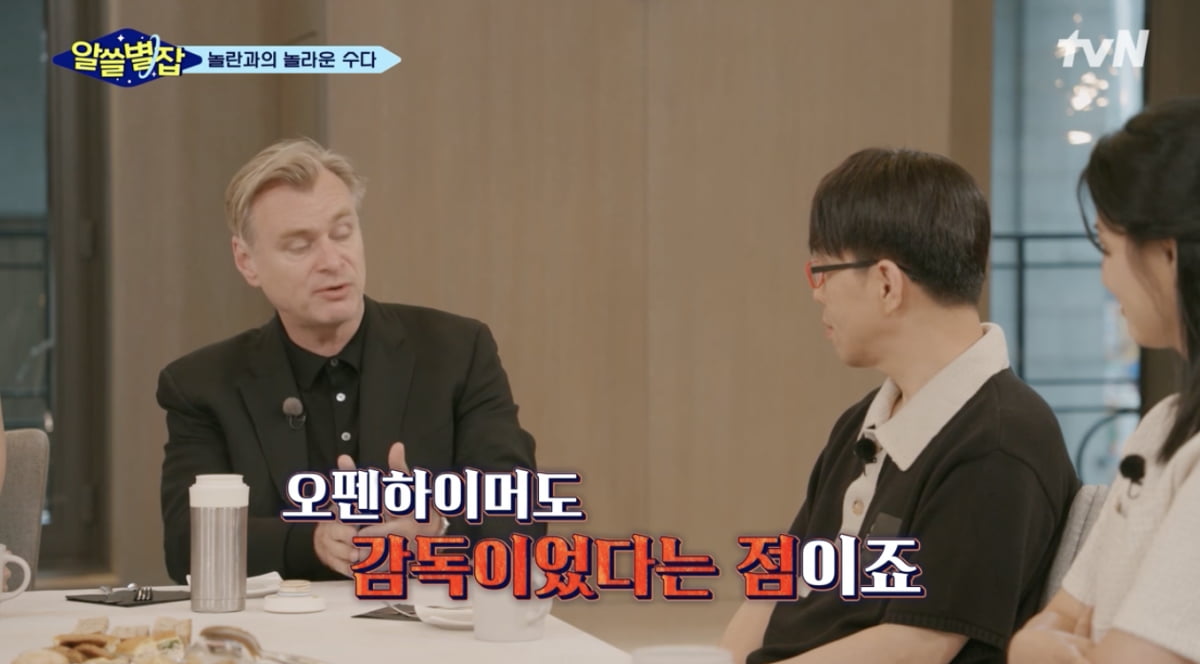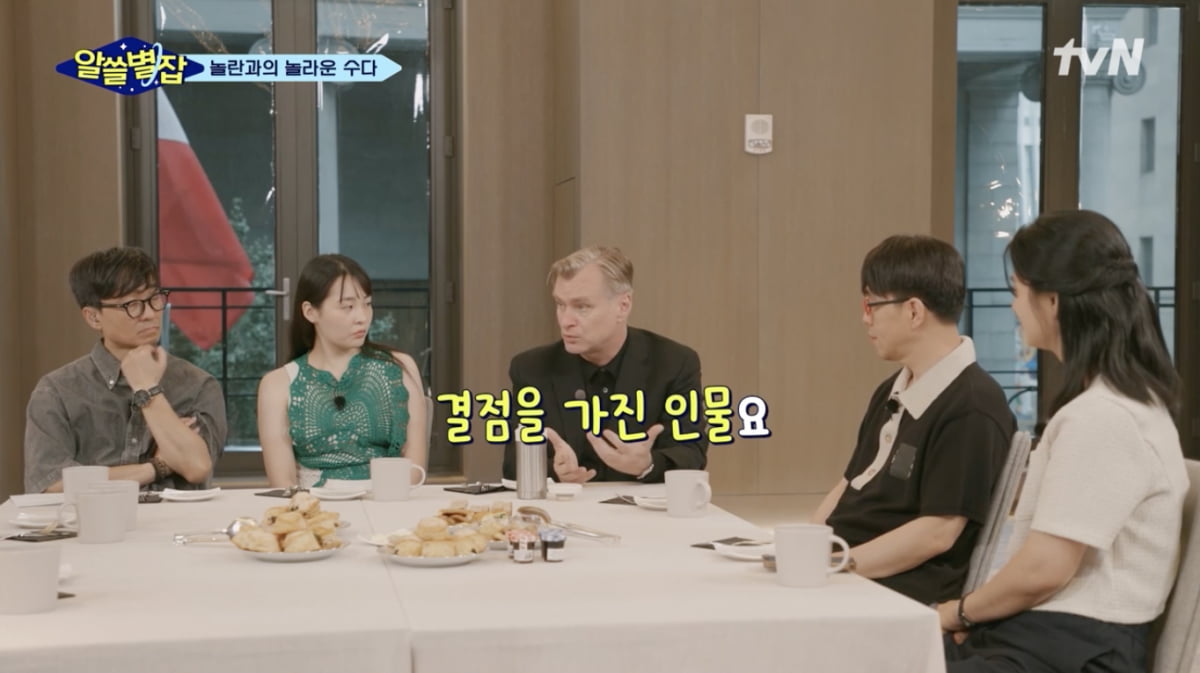 In particular, 'Oppenheimer' is a biographical film about Julius Robert Oppenheimer, the main character of the Manhattan Project. When asked why he made biographical films with historical figures as the main characters, he explained, "I have always been attracted to films with complex characters as protagonists. They are characters who face complex situations with human flaws." He continued, "I studied for years, and Oppenheimer is a very dramatic figure. The experience of pushing the nuclear bomb button on behalf of everyone at the risk of becoming a threat to the future was like a very dramatic moment, and I wanted to make it into a movie." explained why it was done.
Astronomer Shim Chae-gyeong asked, "Do you want to unravel and organize human complexity, or do you want to explore complexity and find more complexity?" Hearing this, Christopher Nolan spoke of a story that gets richer the more you try to unravel the charm of strong characters and human flaws in movies.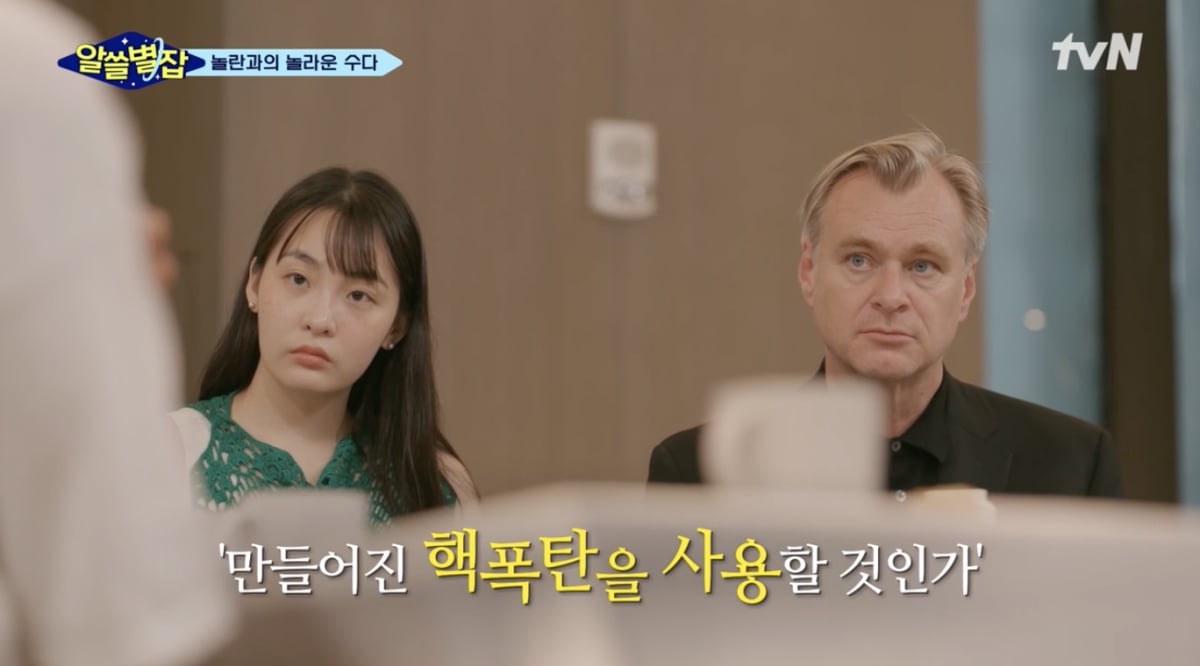 Physicist Kim Sang-wook mentioned the life of Oppenheimer, a fellow physicist. He added, "For a physicist like me, Oppenheimer is a symbol of the social responsibility of scientists." To this, Christopher Nolan said, "This film is not to judge them, but to understand that they did their best at the time. It doesn't mean that they were right. No." Shim Chae-kyung then explained the meaning of 'nolan' in Korean, and Christopher Nolan's face turned red.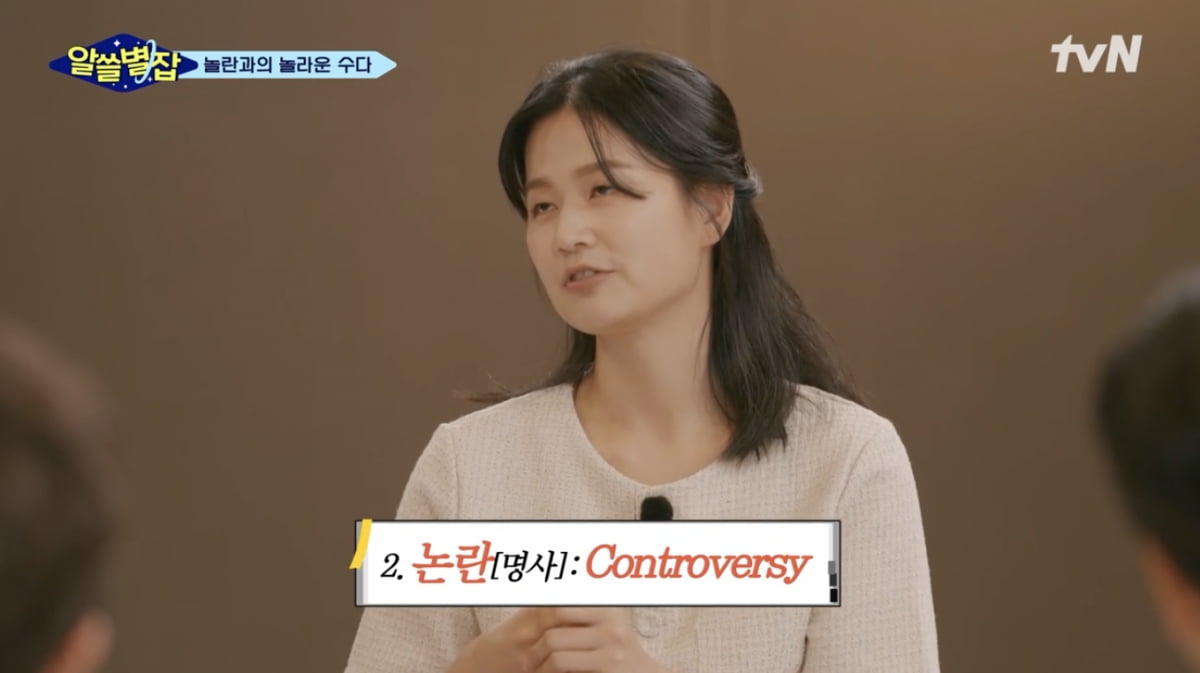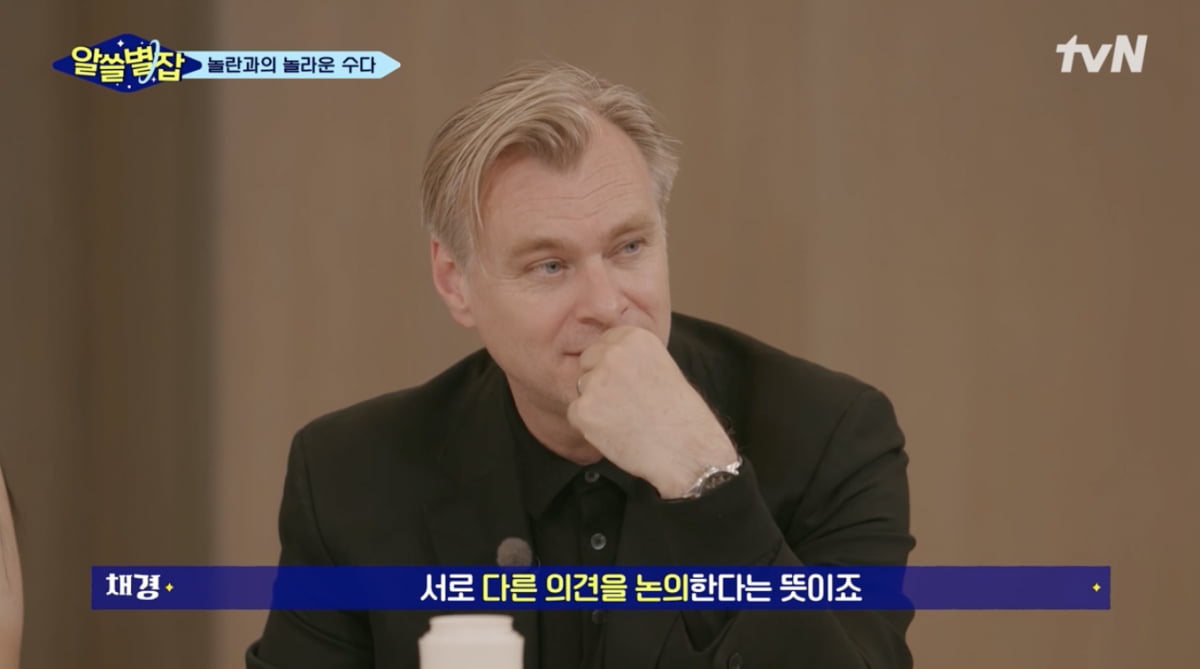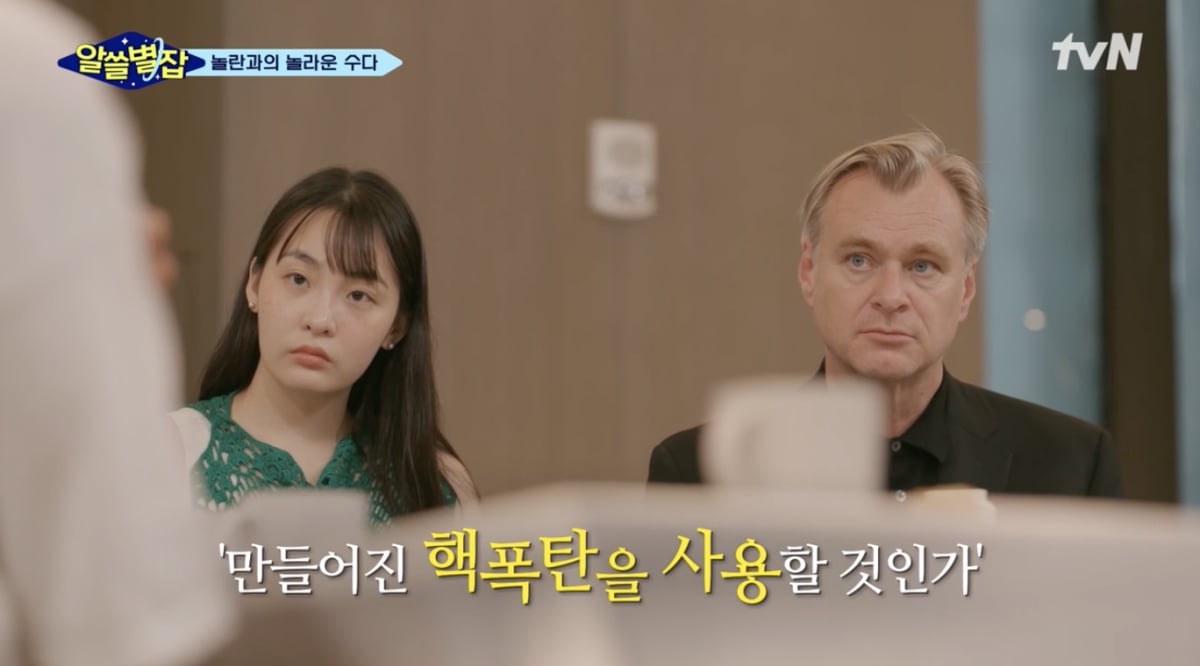 Christopher Nolan mentioned the importance of theatrical screenings. He said, "Theater viewing connects the subjective experience of novels with the audience through empathy. It is a unique and valuable element of movie theater viewing. The audience is important. It's not just the screen size that matters."
The movie 'Oppenheimer' will be released in Korea on August 15th.
Reporter Ha-neul Lee, Ten Asia greenworld@tenasia.co.kr