TV
BTS' V appears in the Korean version of 'Tiny Desk Korea'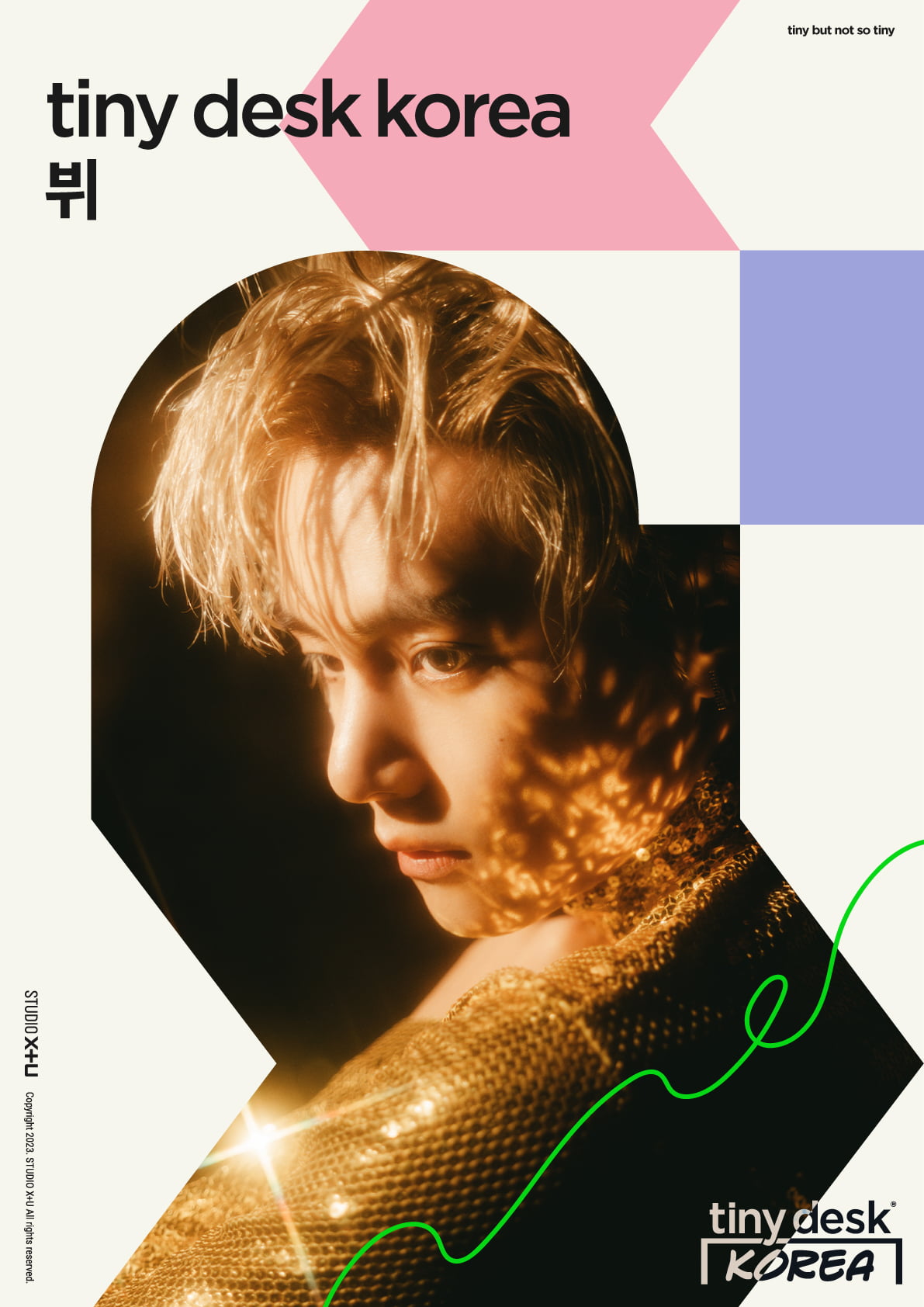 V, a boy group in the field, will appear in 'Tiny Desk Korea' produced by LG U+'s 'Studio X+U'.
On the 11th, LG U+'s 'Studio X+U' side unveiled a limited lineup that will appear on 'Tiny Desk Korea'. According to this, Kim Chang-Wan Band, Seonwoo Jung-A, BTS V, Yoon Seok-Cheol Trio, and Kwon Jin-Ah will meet fans live while unfolding the world of music on a small desk.
Pop stars such as Adele and Justin Bieber, as well as Korean musicians such as BTS, Jay Park, and Sing Sing, appeared in the world-famous program 'Tiny Desk Concert' produced by NPR Music, an American public radio station, and became a hot topic. .
Among them, V, a member of BTS who had experience appearing in the original 'Tiny Desk Concert', was included in the lineup of the Korean version of 'Tiny Desk Korea'. Expectations are high for the performance of 'Tiny Desk Korea', which will be presented by solo musician V, not as a group member. V is scheduled to release his solo album 'Layover' on the 8th of next month, and has previously released the music video for the b-side song 'Love Me Again'.
The living legend Kim Chang-wan band of the Korean music scene, including the original multitainer Kim Chang-wan, joined the lineup. Singer and producer Sunwoo Jung-ah, who is considered a musician among musicians, Yoon Seok-cheol trio led by jazz pianist and producer Yoon Seok-cheol with a wide range of musical senses, and singer-songwriter Kwon Jin-ah, who creates his own musical color, confirmed their appearance and completed the lineup.
'Tiny Desk Korea' is produced by LG Uplus after securing an official license for 'Tiny Desk Concert' for the first time in the world. The Korean version features live performances by musicians and band sessions in a library, a space with small desks.
Starting with its first release on the 25th, 'Tiny Desk Korea', which will show new episodes 3-4 times a month, can be found on LG U+'s mobile content platform U+ Mobile TV and 'Tiny Desk Korea' official YouTube channel.
Reporter Kang Min-kyung, Ten Asia kkk39@tenasia.co.kr