TV
EXO's Travel the World on a Ladder season 4 will be released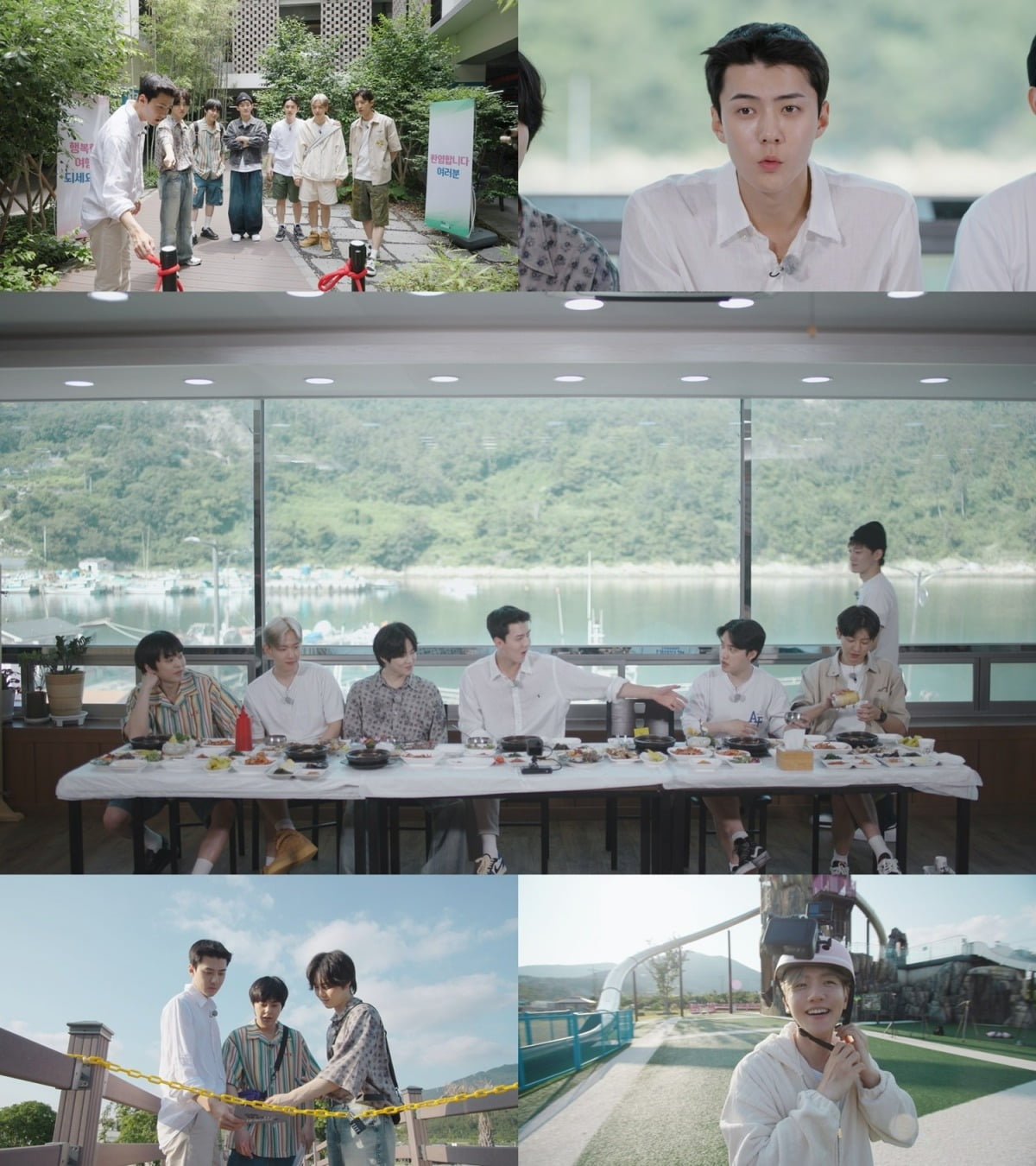 EXO's exclusive real variety 'EXO's Travel the World on a Ladder - Geoje & Tongyeong' will be unveiled at Wavve at 11:00 AM on August 11.
In the first broadcast on the 11th, EXO members' mysterious trip to Geoje & Tongyeong, Gyeongsangnam-do, begins in the fourth season of 'EXO's Travel the World on a Ladder'. Even the members who finished their military service couldn't hide their excitement as they were fully loaded up on a trip together after a long time. As soon as the members arrive at Gimhae Airport, the starting point of the trip, they encounter a ladder beyond imagination where 'luxury car' and 'old car' are hung. The members who quickly gathered their heads and climbed the ladder drew attention to what kind of vehicle they would travel on.
Arriving at a restaurant in Geoje, the members were shocked by the unexpected appearance of a mysterious rule while expecting a delicious meal. The members, who started eating in earnest according to the mystery rule for a while, admired the taste of Geoje, such as fresh wild sashimi, anchovy sashimi, grilled fish, and maeuntang, and ate heartily.
D.O, who has a great sense of humor, tells the member who wants to eat another bowl of rice, "If you want to eat, have fun at least once." Also, during a meal, he played the role of 'entertainment assistant' within EXO, such as showing one shot among the members who fell into the swamp of N-line poetry.
Afterwards, the members, randomly divided into two teams through ladder climbing, arrive at the Geoje Botanical Garden, the largest dome botanical garden in Korea, and challenge the team mission. They meticulously plan their missions throughout the botanical garden, sprint, and compete fiercely. In front of the appearance of unique missions such as 'Human Curling' on a large slide and 'EXO Pass Code' that only 'Exal-R' can pass, it raises questions about which team will win.
'EXO's Travel the World on a Ladder – Geoje & Tongyeong Edition' will be broadcast on Wave every Friday at 11:00 starting on the 11th.
Reporter Kim Ji-won, Ten Asia bella@tenasia.co.kr