TV
Kim Jong-guk and Sung Si-kyung's blind date obstruction were true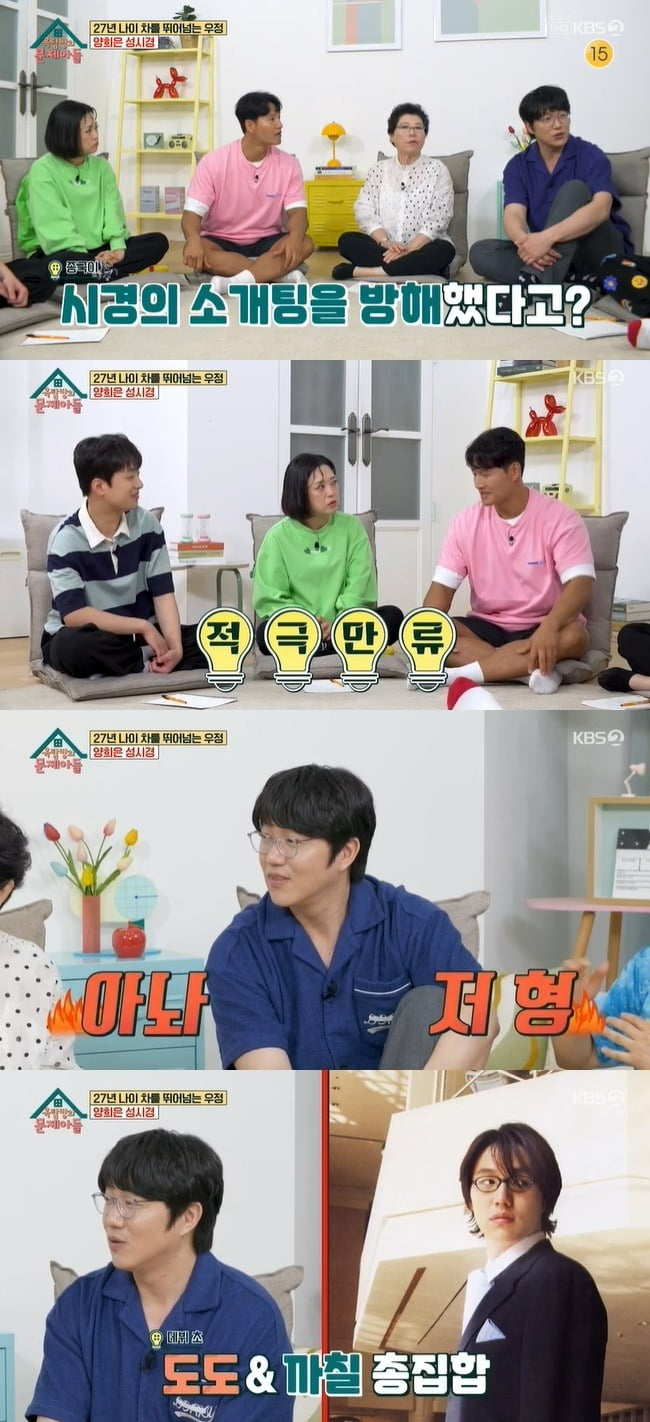 Singer Seong Si-kyung showed off her chemistry with Kim Jong-kook.
Continuing from last week, Yang Hee-eun and Seong Si-kyung appeared in the KBS2 variety show 'Problem Son in the Rooftop Room' (hereinafter referred to as 'Okmun Son'), which aired on the 9th.
On this day, when Song Eun-i said that Seong Si-kyung was a popular YouTuber with 1.43 million subscribers, Chan-won Lee said, "I can't even go to the house I used to frequent. After my brother has gone, the waiting is huge."
In response, Seong Si-kyung apologized, saying, "I am grateful and sorry," and Kim Jong-guk pointed out, "There are many people who curse because of that." Seong Si-kyung said, "I didn't know it would be such a big deal. Isn't there a stage during Corona? I hated leaving videos of me singing. It was the old mentality that a performance should be seen at a concert hall. I didn't have a chance to sing, so I started thinking about making a video with things I like."
Seong Si-kyung said, "It was difficult at first. I didn't like introducing restaurants. 'I'll just go,' he said. I did, but I felt it was good to share. It was fun to enjoy it together. He is holding the spoon more than the microphone," he joked.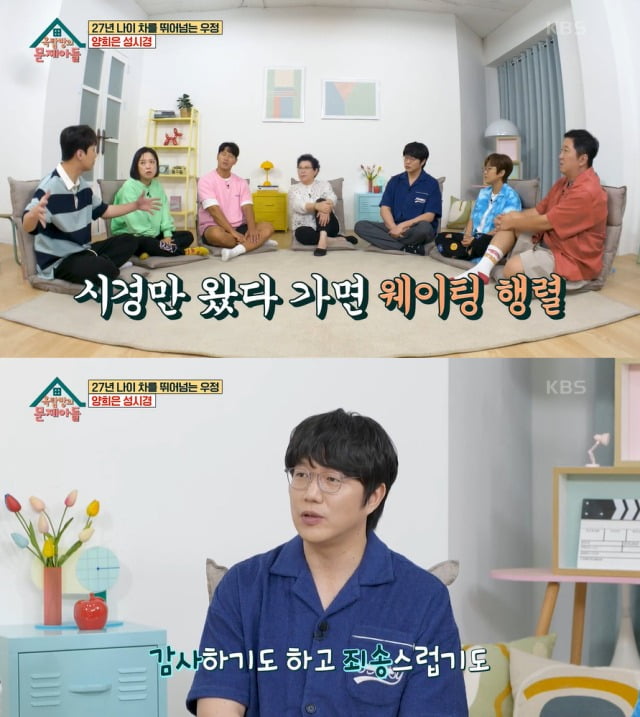 When asked about their plans for marriage, Seong Si-kyung replied, "Not yet," and "Married men are very envious of us." Kim Jong-guk also said, "My friends force me to get married. People are so pissed off," he sympathized. In response, Seong Si-kyung said, "We forgot the joy that we can't enjoy. The happiness that children give, my people, and my side are not there. On the other hand, we can always find our side."
Seong Si-kyung said that she had good luck with marriage this year. "When I was 24, my mother went to fortune-telling. I was so upset when I heard that my son had good luck with marriage after 20 years, so I thought, 'How could you say such a thing? To my son who has a bright future, he said, 'I am brave,' but I asked if there are all these nasty people. But now mom is holding the last rope. They said they got everything else right," he recalled.
When asked if there were many blind date offers, Seong Si-kyung revealed, "I heard that Jong-kook hyung cuts everything." Kim Jong-guk said, "There are many people who misunderstand Shi-kyung. When it comes to Si-kyung, it is an image that can be a little haughty and abrasive. I don't do that now either, but in the past I thought Si-kyung was a difficult friend. I thought it would be difficult for women if someone asked, 'I went on a blind date with Seong Si-kyung, how is Si-kyung?'" he explained.
In response, Seong Si-kyung said, "I'm a broadcasting station PD recently, and I'm pretty, but I really like sports. While talking, he said that working out with Kim Jong-kook was his dream, so he said that Jong-kook is really nice, friendly, and really trustworthy." Kim Jong-guk said, "I'm not like that now. If someone talks about Si-kyung, it's right. I will call you right away," he explained.
Reporter Tae Yuna, Ten Asia youyou@tenasia.co.kr