TV
'Sword of Aramun' Shin Se-kyung and Kim Ok-bin break out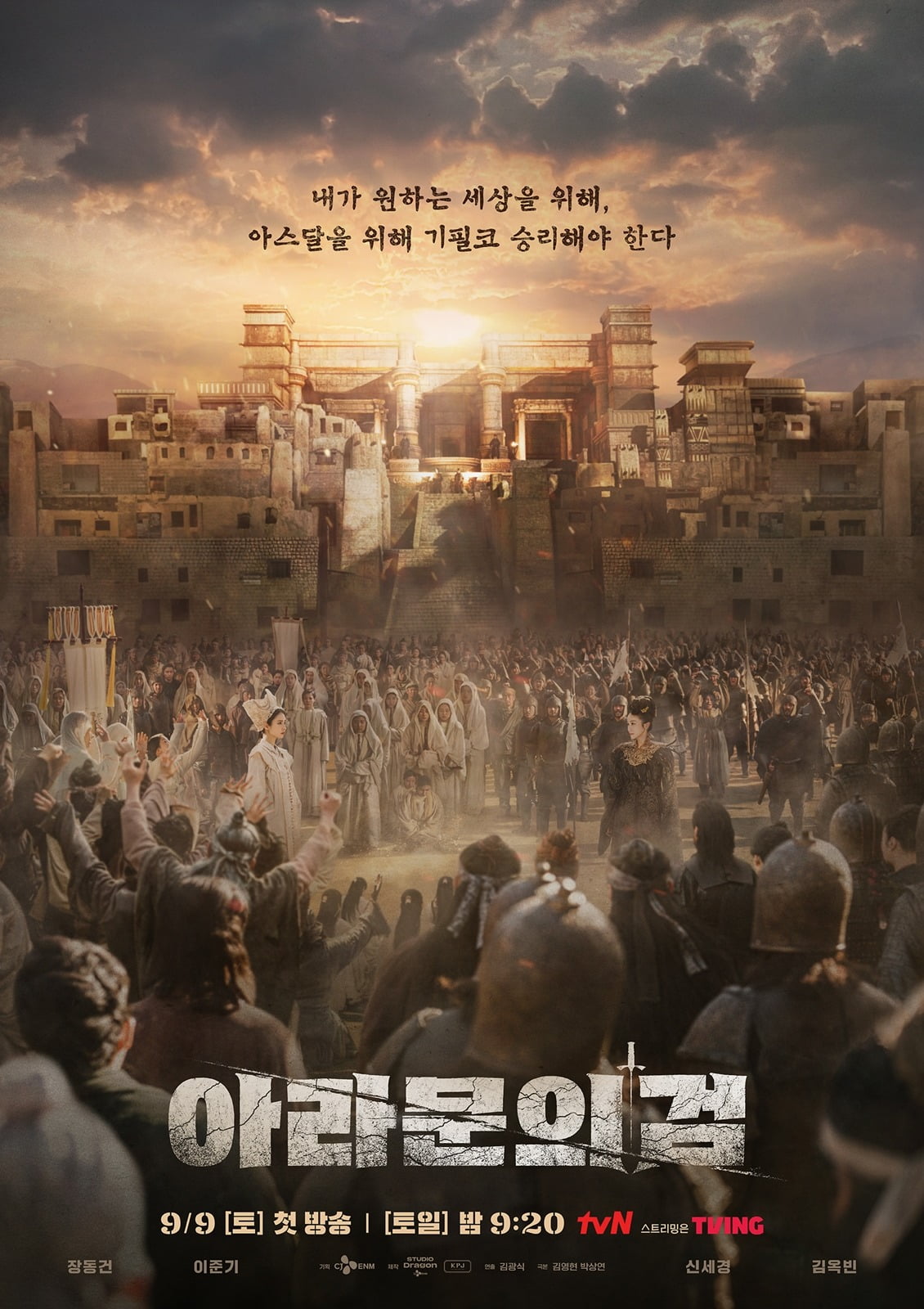 Grand Priest Shin Se-gyeong and Queen Kim Ok-bin are in a silent confrontation in the crowd.
In tvN's new Saturday and Sunday drama 'Sword of Aramun', which will be aired for the first time on September 9, the main poster for the version of Tanya (Shin Se-kyung), the high priest of Arthdal, and Tae Al-ha (Kim Ok-bin), the queen of Arthdal, was released.
Following the release of the first main poster featuring the confrontation between Tagon (Jang Dong-gun) and Eunseom (Lee Joon-gi), who faced each other on the battlefield, the second main poster is Arthdal City, where the people are not a battlefield of slaughter. put in the background Tanya, who is in a confrontation between a large crowd, and a war-like silence without a sound, are watching each other heavily, making a strong impact.
Both of them are respected and feared by the people, but Tanya exists as a religious ruler who cares for all people equally with love, and as a seasoned politician who rules with power, power, and skill. I am standing at the opposite point of poles and poles.
It is also an interesting point that the people surrounding them are clearly distinguished like black and white. While around Taealha, the soldiers lined up in a single line are the majority, while Tanya's side is guarded by priests and people of all ranks and ranks.
In addition, an exciting relationship between Tanya and Taealha, who sometimes form an alliance even if they sometimes doubt and interfere with each other, is expected to unfold. It is also noteworthy that the relationship between Tanya and Taealha, the two powers that move the era, will show a breathtaking tug-of-war between confrontation and cooperation to achieve the desired world.
Along with this, a lot of interest is being poured into the character teaser video of Tanya and Taealha. First of all, in the teaser video of Tanya's character, Tanya's lonely fight, which uses God to fulfill her mission by predicting the tragedies and horrors that will be brought about by the great war, was unfolded heavily. On the other hand, Taealha shows ruthlessness to win as well as desire for what she wants even if she becomes a queen and stands at the pinnacle of power, making us wonder how far her greed will end.
'Aramun's Sword' is the new name of 'Arthdal Chronicles' season 2, the legend of Arthdal written by the owner of the sword, and the fateful story of Tagon, Eunseom, Tanya, and Taealha writing different legends in the ancient land of Arth. A drama depicting It will be broadcast for the first time at 9:20 pm on the 9th of next month.
Reporter Tae Yuna, Ten Asia youyou@tenasia.co.kr