TV
'Queendom Puzzle' Yeeun advances to the finals with TOP7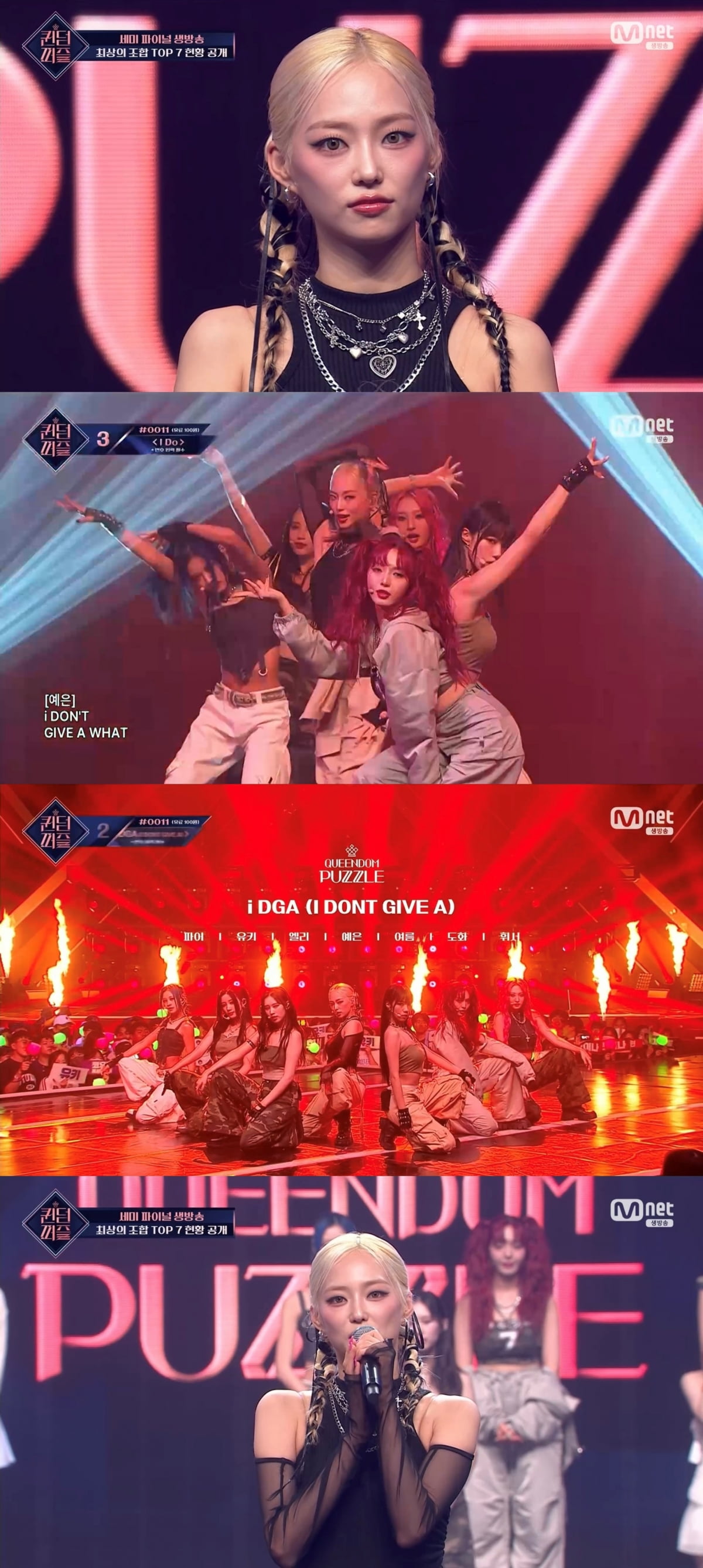 Singer Ye-eun (Jang Ye-eun) advanced to the finals by keeping her spot in the TOP 7 of 'Queendom Puzzle'.
In Mnet's entertainment program 'Queendom Puzzle', which aired on the 8th, the semi-final stage and the final 14 players who will advance to the final were revealed.
On this day, the 21 members performed three songs: 'PUZZLIN' (Puzzling), 'i DGA', and 'I Do'. Yeeun's 'i DGA' team recruited new members ahead of the semi-final due to lack of members due to the eliminated members. Yeeun raised expectations for the stage by matching with fresh team members from Dohwa, Cosmic Girls Yeoreum, Purple Kiss Yuki, Highkey Whisser, Pie, and Wiki Meki Elly.
Standing on the stage of 'i DGA', Yeeun showed off her extraordinary dominance by showing a gap difference that was clearly different from her usual appearance. Yeeun not only enhanced the sense of immersion with her colorful facial expressions, but also received enthusiastic responses from fans by showing off her unique powerful yet chewy rap.
In particular, Yeeun won the semi-final and earned 30,000 Benefit points, making it to the Top 7 Best Combinations once again. Yeeun, who has kept her place, said, "I feel like I tremble every time the 'Queendom Puzzle' stage comes up. I want to say thank you to the viewers who support me, and I will show you my best until the final stage."
Yeeun, who drew attention from the pre-released 'SNAP' performance video before the first episode of 'Queendom Puzzle', has demonstrated her solid skills through various stages and has shown her all-rounder side. As Yeeun has shown her unrivaled presence by defending her spot in the TOP 7 in all union vote counting status so far, attention is focused on what kind of activity she will show on the long-awaited final stage.
Yeeun's appearance in 'Queendom Puzzle' will be broadcast live on Mnet on the 15th to determine the members of the global project girl group EL7Z U+P.
'Queendom Puzzle' Yeeun advances to the finals with TOP 7
Reporter Tae Yuna, Ten Asia youyou@tenasia.co.kr