TV
Haejun Kim was hit in a 'vital spot' by a ball thrown by Defconn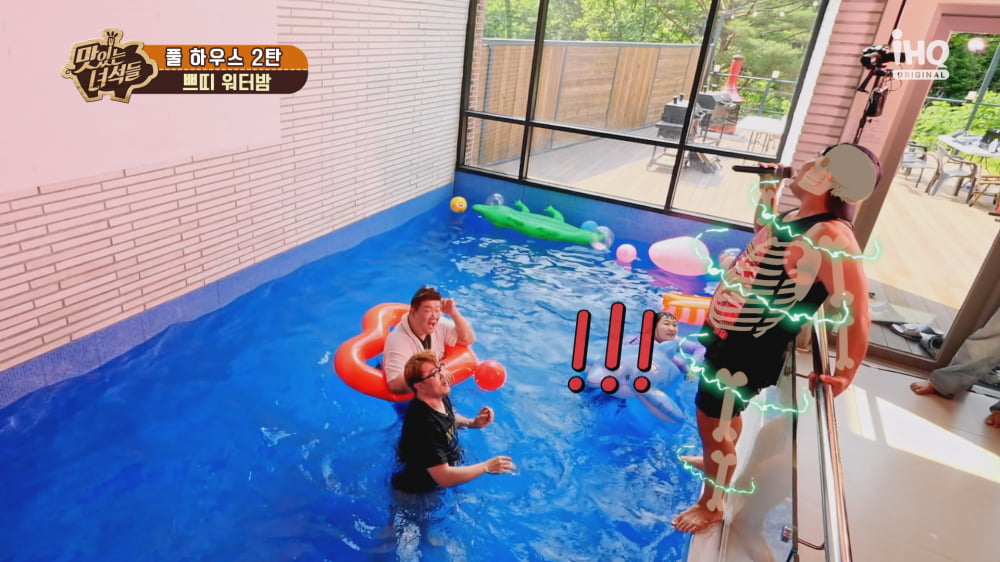 The delicious guys present an unconventional petit water balm.
In IHQ's <Delicious Guys>, which airs on the 21st, the 2nd episode of the Gapyeong Full House camp mukbang, which has everything, will be drawn following last week.
Members sample the best combination food that can be enjoyed outdoors, such as briquette bulgogi, chogye noodles, watermelon hwachae, and charcoal-grilled lamb. In addition, you can experience activities during your break time and enjoy a cool water night at the pool villa.
Kim Hae-jun laughed with Yoo Min-sang's water bomb, who suddenly jumped into the water, and Defconn proved that Bonkae was a singer with an exciting song. Following him, Hae-joon Kim also grabbed the microphone and led an explosion of excitement, but an unexpected situation occurred when a beach ball thrown by Defcon hit a vital point.
Lee Soo-ji challenged to score a song and performed a dance song, and on the encore stage, excitement exploded and the prize was exposed. However, the members who saw this scrambled to protect Lee Su-ji, and as they continued to try, Min-sang Yoo covered her eyes with a towel and burst into laughter.
<Delicious Guys>, which showed a performance beyond imagination with a legend combination of a comedian and singer, can be seen on the channel IHQ at 8:00 pm on Friday evening.
Reporter Ryu Ye-ji and Ten Asia ryuperstar@tenasia.co.kr