TV
SHINee Key, shocking house condition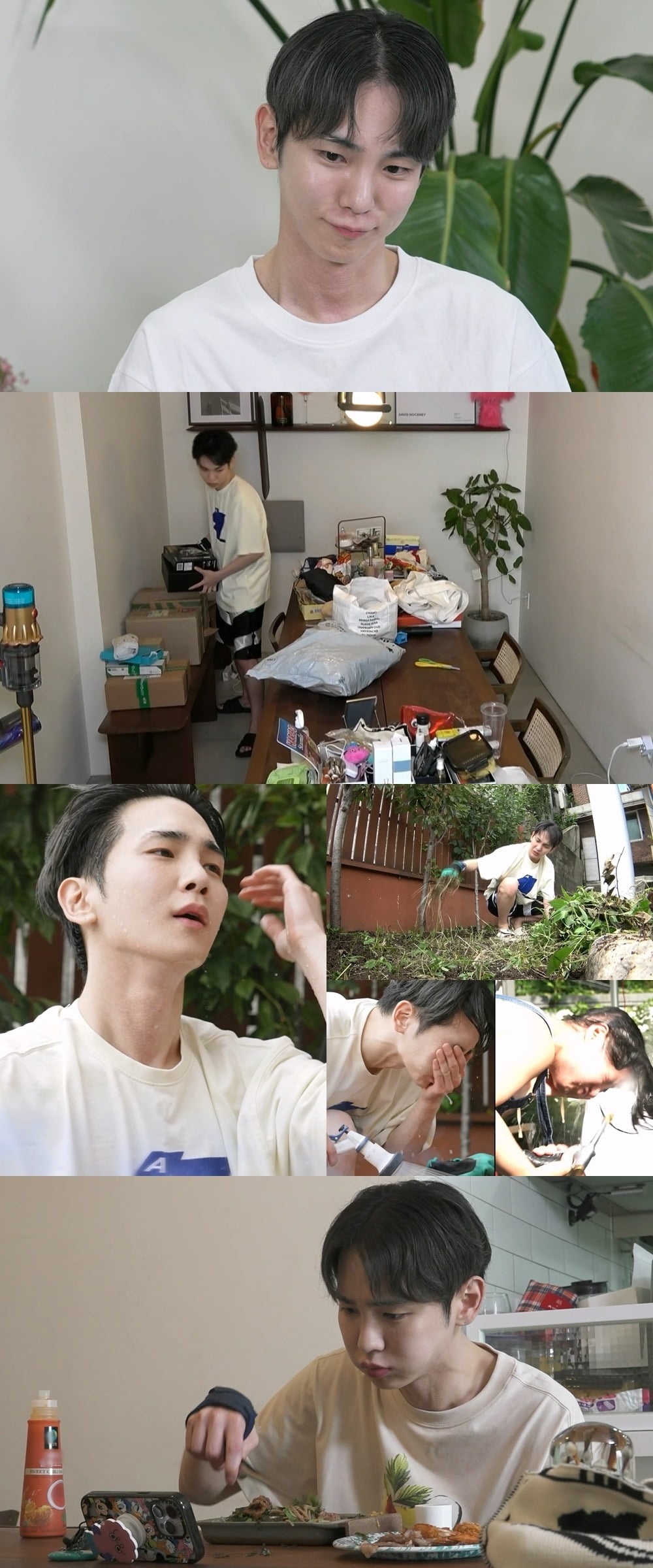 SHINee's Key reveals the state of their messy house and their vegetable garden that has been occupied by weeds. It arouses curiosity about what happened to Key, the 'butler' who is a power J (planning type).
In the MBC entertainment show 'I Live Alone', which will be broadcast on the 21st, Key's daily life of cleaning the house after a long time will be revealed.
Key, who has successfully completed activities for SHINee's 15th anniversary album, is back. However, the changed appearance of the 'Key House', which was clean itself, is shocking. The house is in a mess due to busy activities such as drying flower pots, unopened courier boxes, and the dining space that has been eroded by luggage. Key sighs as if he is at a loss as to where to start.
He starts unboxing courier boxes as the first step. Key's happy reaction as he checks the parcel he bought but has no memory of brings laughter. After discovering an unexpected object, he said, "It's not the time to say anything to Hyun-moo hyung," and he reflects on himself.
Afterwards, Key said, "First of all, what you can see," and starts to clean up the 'outside zone' of 'Key House'. Attention is focusing on how the tall luggage, which quickly organized various luggage that occupied the entrance hall and dining space, was organized.
Then, Key starts a garden restoration project that has been occupied by weeds. While pulling weeds, he gets frustrated saying, "Oh, I'm afraid I won't be able to live in a house," but concentrates on tidying up the garden while sweating profusely. In the published photos, Key was caught washing his face coolly after tidying up the garden. Key's freshness and freshness reminds me of Park Na-rae, who shocked me last week, and makes me laugh.
Along with the video of 'The 2nd Palm Oil Seminar in Mokpo', Key soothes his hunger with perilla oil makguksu, his favorite menu these days. He raises curiosity by saying that he decided to "never watch palm oil videos when eating again."
The daily life of Key, who started cleaning up the house occupied by luggage and the vegetable garden occupied by weeds, can be confirmed through 'I Live Alone', which airs at 11:10 pm on the same day.
Reporter Tae Yuna, Ten Asia youyou@tenasia.co.kr