TV
Shinji, who said she didn't have double jaw surgery, is embarrassed by her appearance before plastic surgery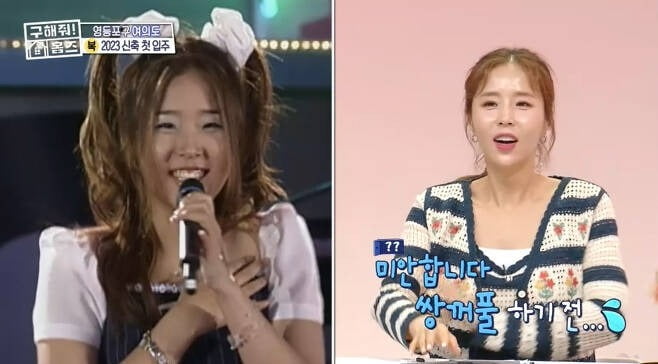 Koyote Shinji was embarrassed by the video before her double eyelid plastic surgery.
MBC entertainment 'Save me! In 'Holmes', Koyote Shinji, Kim Jong-min, Baek-ga, and former national swimmer Park Tae-hwan set out to find a property.
On this day, Koyote set out to find a property with a sale price of 500 to 600 million won located within 40 minutes by public transportation to Seoul Station.
Kim Jong-min, who arrived at Yeouido-dong, Yeongdeungpo-gu, said, "Yeouido has many memories for us. This place is across from the former Yeouido MBC." Pointing to a building, Shinji recalled, "I filmed 'Happiness of 10,000 Won' in the lobby here. The studios for 'Music Camp' and 'Unstoppable High Kick' were also located at MBC in Yeouido."
The house the three went to see was a newly built officetel, and was scheduled to move in for the first time in 2023. Baekga introduced the name of the house as 'Yeouido Pure', saying, "The client can come and decorate the interior as he wants."
Along with this, a data screen was released at the time of the 'Pure Love' activity, and 18-year-old Shinji appeared as a child. Shinji, who saw this, said, "Why do you use the old screen so much? I'm sorry it's before you do double eyelids."
Previously, Shinji denied the allegations of double jaw plastic surgery. In the variety show 'Night of Hate Comments', Shinji said, "As I get older and my face loses weight, there are comments saying that I had two jaw surgery. The pronunciation has not changed from before, but there was even a saying that 'the pronunciation is leaking because of the two jaw surgery'," he said. It is true that it flows. All causes are due to irresistible time and gravity."
Reporter Tae Yuna, Ten Asia youyou@tenasia.co.kr