TV
From Jo In-seong to Eun Ji-won, Korean entertainment that has moved to the United States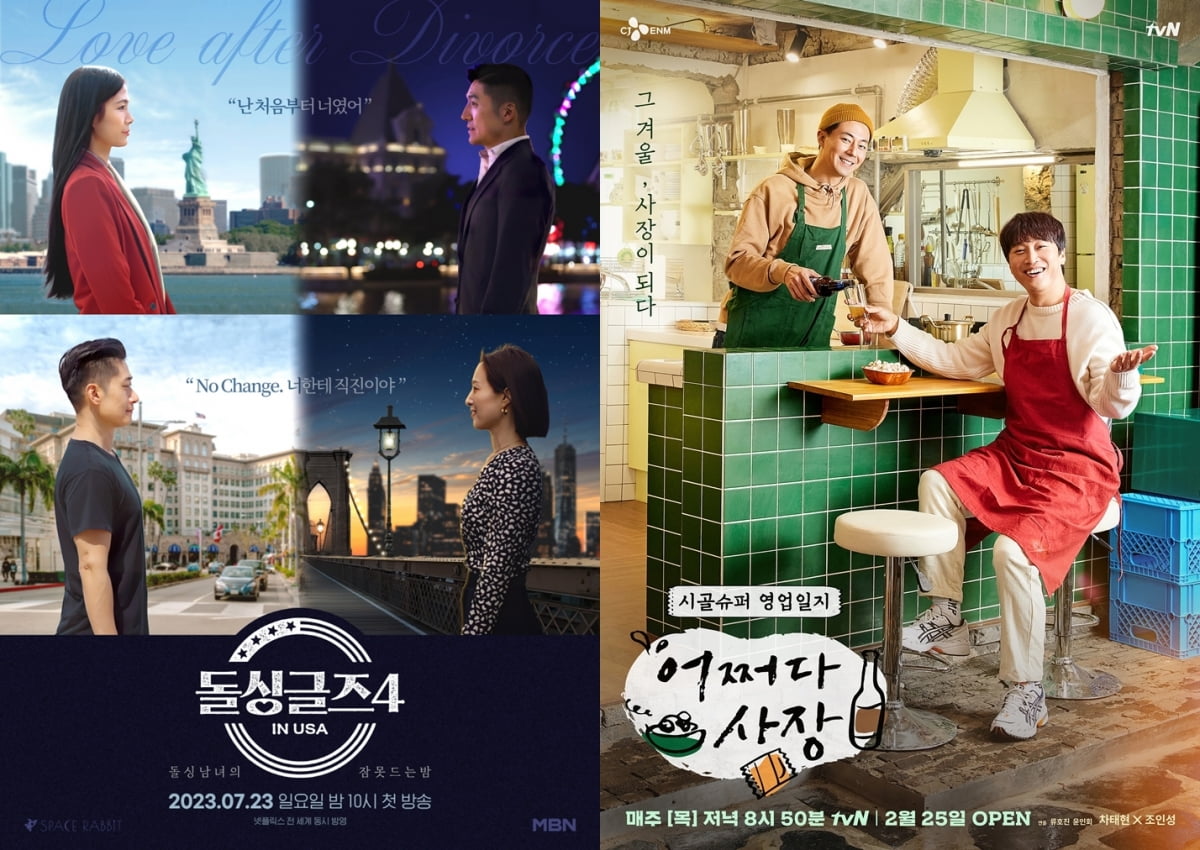 Korean entertainment shows set in the United States are coming to the home theater.
MBN's entertainment show 'Dols Singles 4', which will be broadcasted for the first time on the 23rd, moves the background from Korea to the United States and captures the dizzying romance of single men and women.
The MCs of Season 4 of 'Doll Singles 4' will be Lee Hye-young, Yoo Se-yoon, and Lee Ji-hye, who have been together for seasons 1-3, as well as singer Eun Ji-won and American chef Austin Kang. As Eun Ji-won has experienced a divorce once, she plans to show off her extraordinary sense of humor and humor. Earlier, Eun Ji-won married a non-celebrity woman he met while studying in Hawaii in 2010, but divorced two years later by agreement.
Austin Kang is a person who made his face and name known by winning runner-up in Olive TV's 'Master Chef Korea 4', which aired in 2016. As he is from the United States, expectations are high that he will reveal his presence suitable for the American version of 'Doll Singles 4'.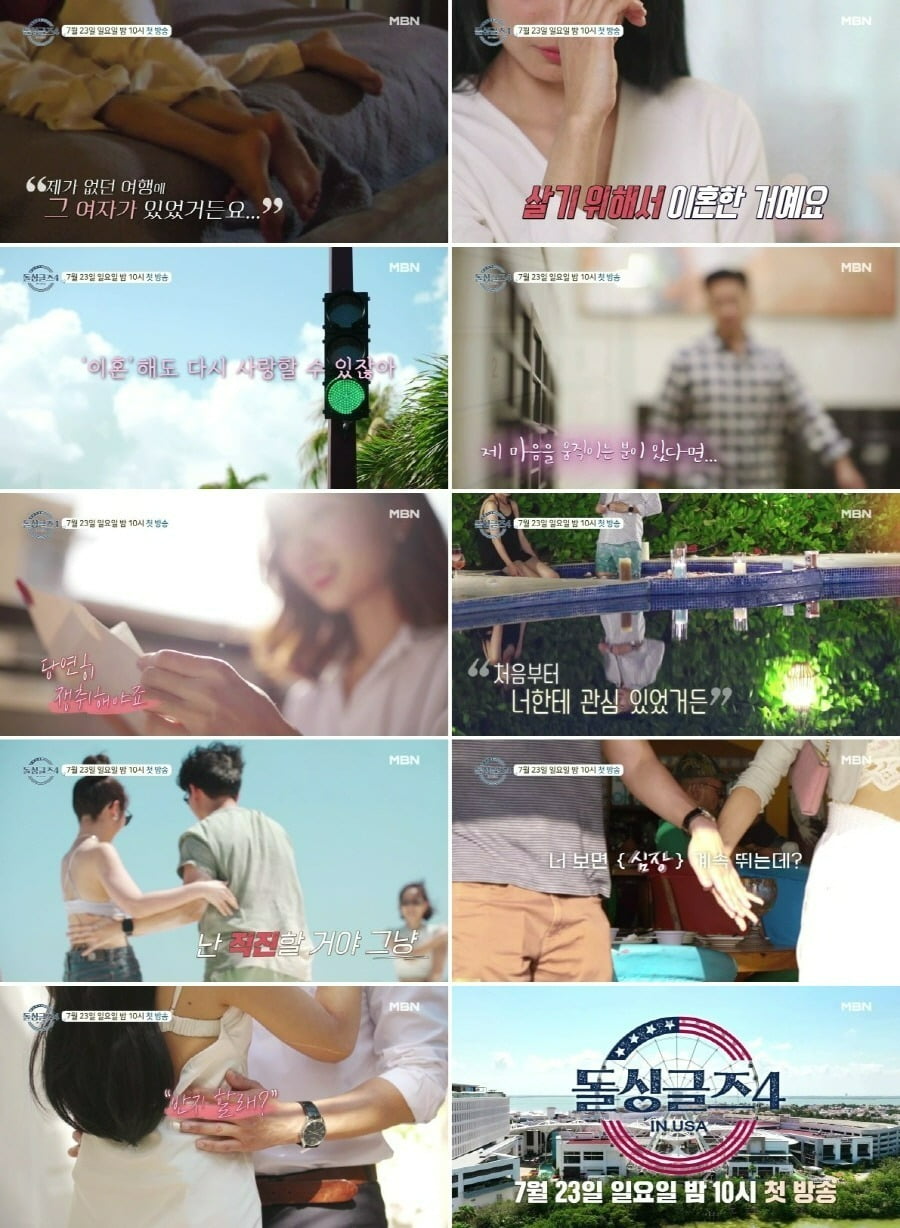 As the background moved to the United States, the difference is clear. Yoo Se-yoon said at the production presentation, "Throughout all the seasons so far, the highest level of skinship has been shown. 'Can I do that? In the room where we sleep together?' I thought." Lee Ji-hye also raised expectations by adding, "It's not just for one person, it's for this person."
The production team said, "As many men and women from different cultural backgrounds than Korea have gathered, it contains a more diverse and 'raw' reality." As much as Dolsings full of sincerity will appear in the show, viewers will fall in love with their dramatic search for love," he said confidently.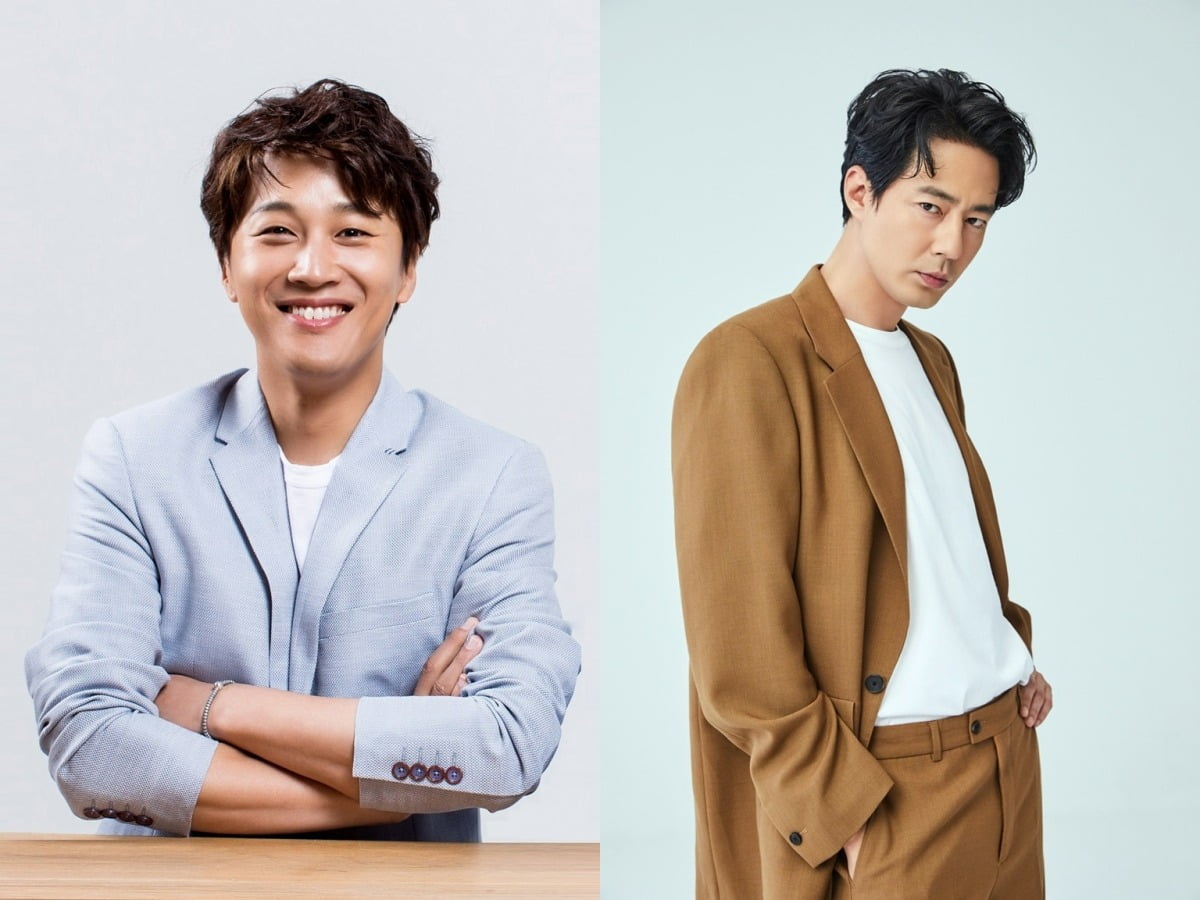 tvN's 'Somehow the President' is also set in the United States for Season 3. 'Somehow the President' is a reality program containing the business journals of 'city men' Cha Tae-hyeon and Jo In-seong, who are in charge of the operation of a rural store that has mastered everything from supermarkets to food. While running the store, the two best friends shared affection with the villagers they met as customers and the calm fun in the small daily life gave warm laughter and made a snow stamp as a 'healing entertainment'.
In the third season of 'Somehow President', which returns in the second half of 2023, Cha Tae-hyun and Jo In-seong run a store in the western United States. The two people, who have been working on a sales level by operating from small rural shops to larger discount marts in Korea, are attracting attention for how they manage a store in a foreign country.
The production team of "Somehow President" said, "You will be able to see the two presidents, Cha Tae-hyun and Jo In-seong, struggling even more in an unfamiliar environment." It is expected to provide a variety of fun," he emphasized.
Reporter Tae Yuna, Ten Asia youyou@tenasia.co.kr