TV
Ra Mi-ran "It's scary to meet the kind Uhm Ji-won after 10 years"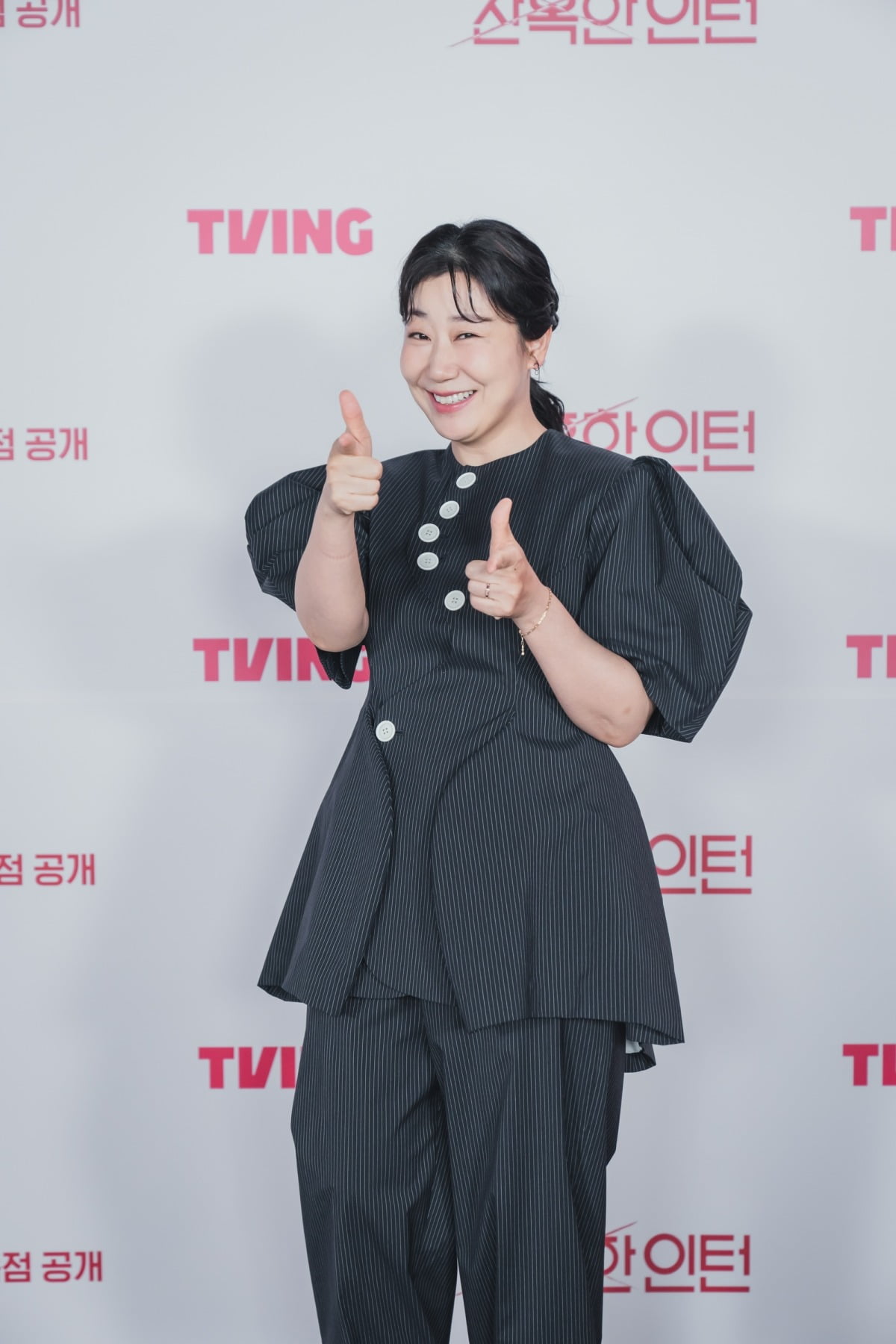 Actor Ra Mi-ran talked about his feelings about working with Um Ji-won after 10 years.
On the 8th, the teabing original series 'Cruel Intern' production presentation was broadcast live online. Actors Ra Mi-ran, Um Ji-won, Lee Jong-hyuk, Kim In-kwon and director Han Sang-jae attended the event.
'Cruel Intern' is to burn the inner conflict that Go Hae-ra (Ra Mi-ran), who made a comeback as an intern after a 7-year hiatus, received a secret and cruel proposal from her successful motive, Choi Ji-won (Uhm Ji-won), with the experience of her career at the highest level in social life. A work that tells a story.
Ra Mi-ran and Um Ji-won reunited 10 years after the movie 'Wish'. When asked how he felt after working together for the first time in a while, Ra Mi-ran said, "I haven't lived without losing contact with Uhm Ji-won." It was so nice to work together after a long time. I saw a lot of different sides."
Uhm Ji-won said, "When I was filming 'Wish', there was a scene where my sister and I were in a hospital bed. I have good memories as an actor because just looking into each other's eyes raised my emotions. I thought it would be nice to meet again, but somehow it's been 10 years. Both of them. I think it's great that they endured for 10 years," he said with a smile.
'Cruel Intern' will be released on TVing on the 11th.
Reporter Tae Yuna, Ten Asia youyou@tenasia.co.kr