TV
Kim Byung-man, how serious was the back fracture?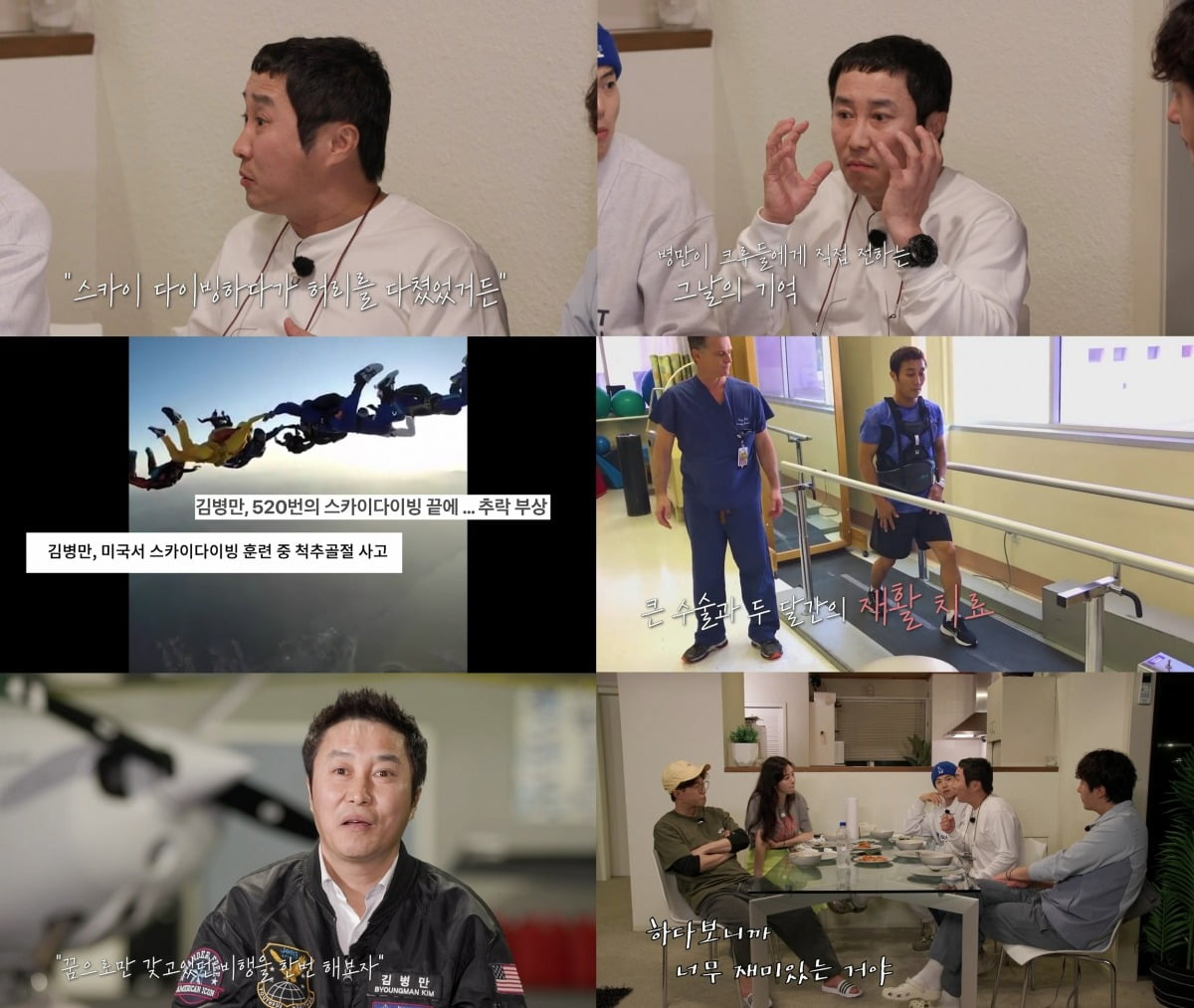 Comedian Kim Byung-man reveals the reason why he got his airplane license.
Today (22nd), MBN's entertainment 'Light Airplane Healing Adventure-Out! On the first night of the New Zealand tour, Byeong-man Kim, Seong-gwang Park, Il-woo Jung, Eun-seok Park, and Dong-ju Seo are shown having dinner together. While eating a meal prepared with the talent donation of 'chef' Jung Il-woo, Park Eun-seok begins by asking, "What charms did Byeong-man hyung-nim fall for airplanes?"
Kim Byung-man said, "I broke my back while flying solo after completing skydiving instructor (expert) training in the United States in 2017. After major surgery and two months of rehab, I was extremely frustrated. It feels like my body's ability to move freely has been reduced to 50%. Kim Byung-man was a 'slapstick comedy' or a 'martial arts comedy', but I was worried 'would I be able to fly like before (on stage) again?'" he said.
He continued, "At that time, I suddenly thought, 'Let's try flying, which I had only dreamed of.' So, once I started reading, I sat for the longest time in my life (studying)," he adds.
In response, Park Seong-gwang asked, "How difficult it must have been to come this far," and Kim Byung-man replied, "It was so much fun studying. I wondered 'why didn't I study when I was in school'. You even have to study weather information and jargon, as well as figure out the types of clouds. Do you know what 'cumulonimbus' is? It's a cloud that children like, but captains are most afraid of," raising questions about 'cumulonimbus'.
'It's up! Captain Kim' is broadcast every Saturday at 9:40 pm.
Reporter Tae Yuna, Ten Asia youyou@tenasia.co.kr