TV
Shin Hye-sun and Lee Chae-min's first life relationship revealed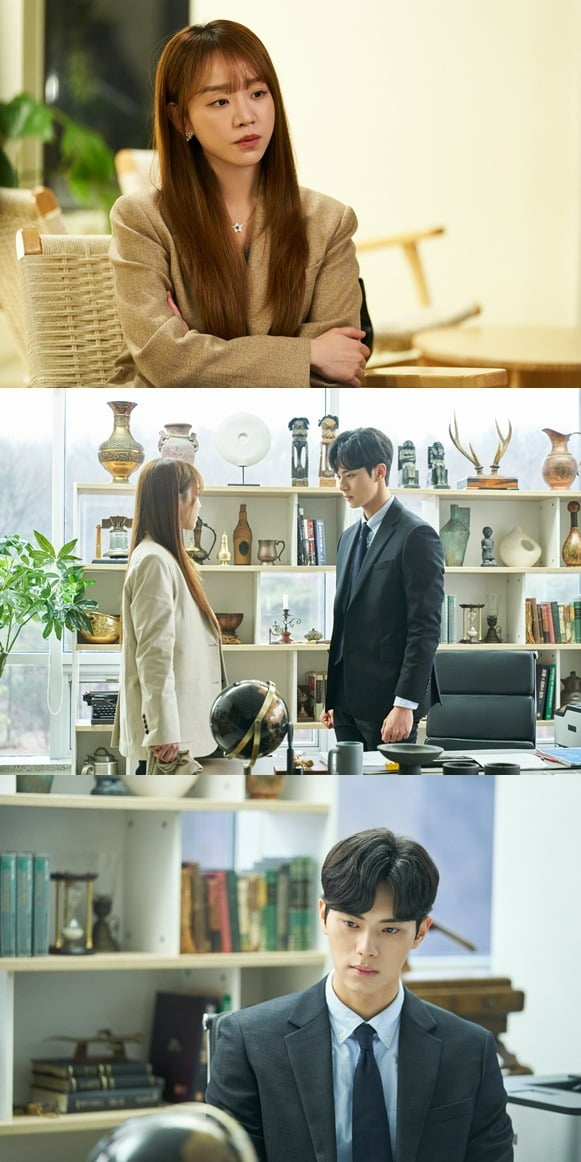 Shin Hye-sun and Lee Chae-min's cold face-to-face were captured.
While episode 11 of tvN's Saturday and Sunday drama 'Take Care of This Student' was broadcast today (22nd), stills containing the secret meeting between Shin Hye-sun (Ban Ji-eum) and Lee Chae-min (Kang Min-ki) were released.
In the last broadcast, the love triangle between Baneum, Moon Mun-ha (Ahn Bo-hyun), and Kang Min-ki exploded the conflict. The three of them went through an extreme confrontation over the first life of Ban Geum. In particular, Ban Eum caught a martial artist again to end the aftereffects of her previous life that had begun due to her, and in her first life through this, Ban Eum was a worker at a dyeing site, escort warrior Hanya, who guarded the altar for writing, and Kang Min-gi, who was in charge of the heavenly rites. It turned out to be a priestly fortune. Eventually, the moment Ban Eum faced Hannah in her first life, Ban Eum overlapped with the face of Mun Mun Ha, who had just visited Ban Geum, and Ban Eum choked Do Mun with eyes full of venom and shouted "I will kill", causing tension to explode.
As such, the mixed relationship between Baneum and Seonyeon in the first life of Baneum explodes the conflict between Baneum, Munmunha, and Kang Min-ki, and attention is focused on the remaining two episodes. In particular, without Kang Min-ki's smile, the tense expression on his face aroused curiosity about what the two would have talked about.
In the trailer for episode 11, which was released earlier, Kang Min-gi visited the document and said, "I and you are in the first past life that Ji-eum saw. Please help Mr. Banjium become normal," asking for a helping hand. In response, he promised Ban Geum, who was writing the document, "I'll be by your side," and promised to firmly protect the side of Ban Geum, giving a glimpse of the unusual energy that hung between them.
In particular, Kang Min-gi raised the level of dramatic immersion by saying meaningful words, "In the end, it's my homework, and Mr. Banjim has to solve it." Accordingly, as Kang Min-gi wishes, whether the aftereffects caused by the relationship between the Ban-eum and the previous life can be prevented, and whether the ban-eum can escape from the life of remembering the previous life, questions gather in the remaining two episodes, when the relationship of the first life of the ban-eum will be revealed. .
Episode 11 of 'Take care of this student' will be broadcast on the 22nd at 9:20 pm.
Reporter Tae Yuna, Ten Asia youyou@tenasia.co.kr