TV
Detailed facial expression of Im Yoon-ah and Lee Jun-ho on a secret date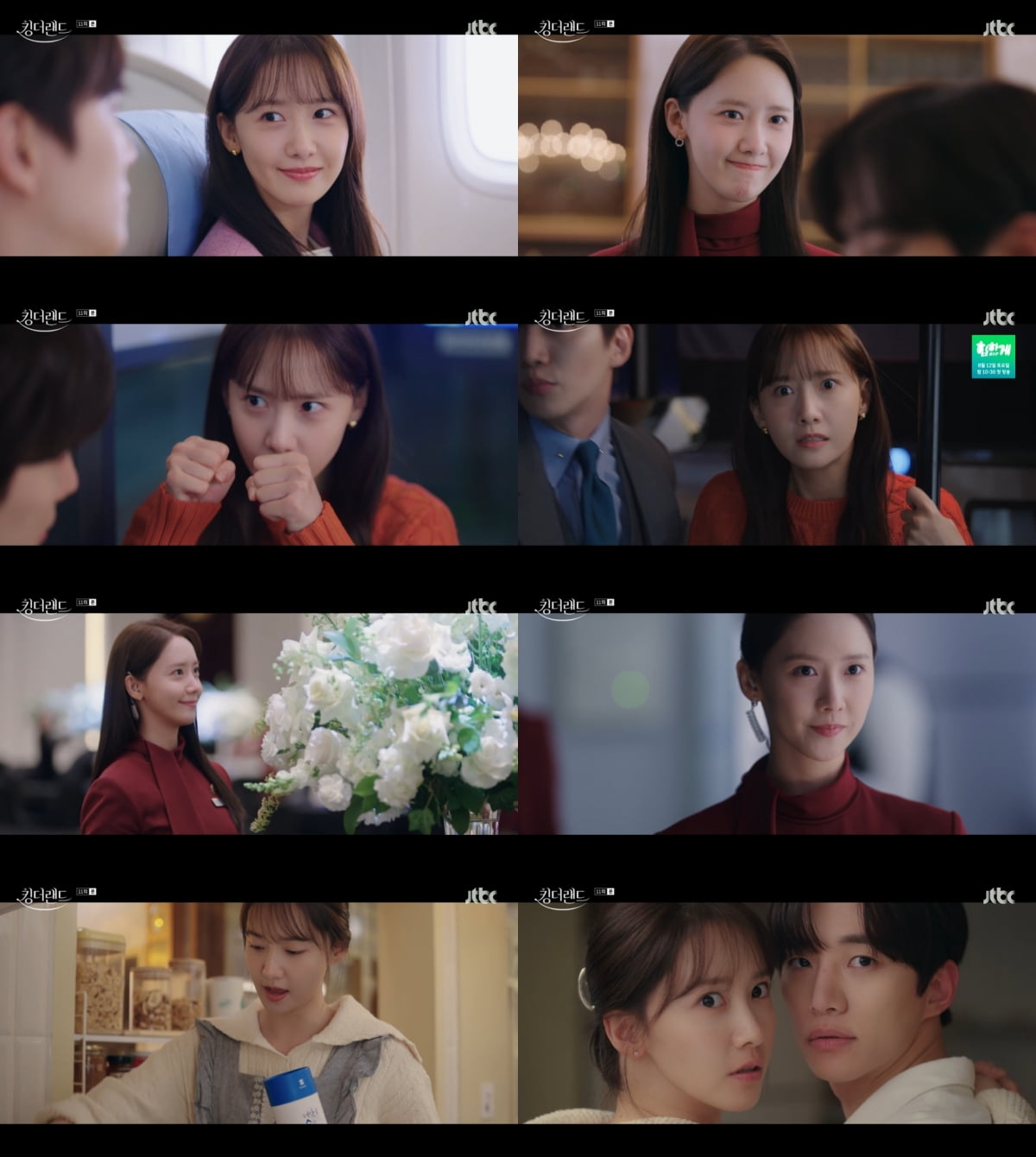 Actress Lim Yoona, a member of girl group Girls' Generation, embroidered the home theater with her detailed acting.
In the JTBC Saturday drama 'King the Land', which is currently being aired, Im Yoon-ah plays the role of Cheon-rang, a hotelier with a beautiful smile and a sense of duty.
In the 11th episode of the broadcast, Cheonrang welcomed the 100th anniversary commemoration event that contained the history of the King Hotel, and attracted attention by professionally working as a hotelier from rehearsal to actual performance, and looking for the mother of salvation (Lee Jun-ho). The action of actively stepping out for the cause led the narrative of the play to be exciting.
In addition, Cheonrang not only continued her sweet secret in-house romance with Guwon, but also showed off her wit and gave laughter to viewers when she was in danger of being discovered by employees who got on the wrong shuttle bus. At the end of the broadcast, the ending with a confused expression was drawn after being caught by friends during a house date, arousing curiosity about the development of the next episode.
In the process, Yoona Lim, who plays the role of Cheonrang, captured attention by transforming into a hotelier prepared from head to toe, expressing the tension of a secret company romance that goes back and forth between thrill and excitement with delicate expressions and lively acting skills, playing a vital role in the work. It received a warm response throughout the year.
'King the Land', in which Im Yoona's performance stands out, ranked first in the Netflix Global TOP10 TV (non-English) category as of July 10th to 7th and 16th, and was selected as the TV-OTT drama topical category announced by Good Data Corporation FUNdex. It is receiving a lot of love, winning the number one spot for four consecutive weeks.
Reporter Kang Min-kyung, Ten Asia kkk39@tenasia.co.kr