TV
Ahn Seong-hoon, the first public house of 500 million won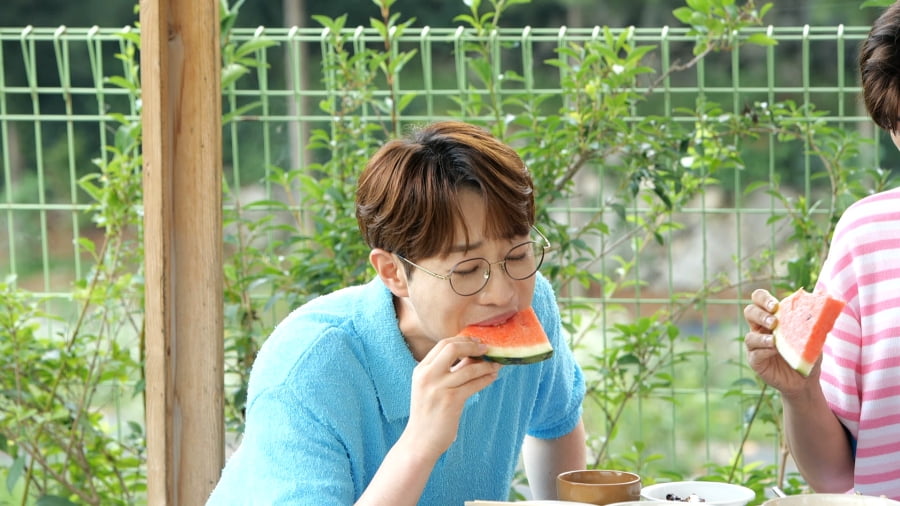 'Tralala Brothers' Ahn Seong-hoon's 500 million house housewarming is revealed.
On TV CHOSUN's 'Tralala Brothers', which airs on August 9, the second episode of Ahn Seong-hoon's visit to Anseong's house will be revealed. Ahn Seong-hoon won a prize money in 'Mr. The house reveal video full of parents' and fans' love for Ahn Seong-hoon and Ahn Sung-hoon's gratitude to the fans gathered hot topics and led to a vertical rise in the ratings of 'Tralala Brothers'.
On this day's broadcast, the second full-fledged housewarming of Ahn Seong-hoon prepared for the younger brothers of the Pong team (Park Ji-hyun, Choi Soo-ho, and Yoon Jun-hyeop) unfolds. The start of the housewarming is a mukbang. Vegetables grown by parents in the garden, warm countryside food filled with the taste of mother's hand, barbecue cooked with chicken, pig, and cow, and a bowl of makgeolli to beat the heat in one shot. The eating show of the 4 members of the Pong team explodes in the middle of the houses where the upper legs are literally bent.
The four members of the Pong team, who were eating meat like wild beasts, provoked the camera by saying, "Are you watching Jin Hae-seong?" At this, Jin Hae-seong, the representative of the 'Tralala Brothers', can't hide his excitement. In the process, the funny (?) secret of Jin Hae-seong, a 365-day dieter aiming to escape 0.1 ton, is revealed, and the studio becomes a sea of laughter.
On the other hand, the candid conversation between the four members of the Pong team continues. First, the younger siblings ask Ahn Seong-hoon's parents if Ahn Seong-hoon calls frequently. In response, the parents said, "Even though they are busy, they do it often. I did it three days ago," confirming Ahn Seong-hoon's filial piety.
In addition, the injection exposure battle of the members of 'Tralala Brothers' continues. When Ahn Seong-hoon and Yoon Jun-hyeop show off their bravado, Park Ji-hyun says, "I envy people who drink well." In response, Ahn Seong-hoon reveals, "Park Ji-hyun suddenly explodes in aegyo when drunk." Then, Park Ji-hyun's cutie injection is reproduced with gestures to present a big fun. In addition, it is known that the surprise injections of Trot Brothers, such as Na Sang-do and Jin Hae-seong, are revealed nakedly, adding to the expectations for this broadcast.
The delicious, enjoyable and delightful housewarming scene of the Pong team members at Ahn Seong-hoon's 500 million house can be seen on TV CHOSUN's 'Tralala Brothers', which airs at 10:00 pm on Wednesday, August 9.
Reporter Ryu Yae-ji and Ten Asia ryuperstar@tenasia.co.kr