TV
'3 billion debt bankruptcy' Yoon Jung-soo, I couldn't come to my senses
Yoon Jeong-soo, who was sentenced to personal bankruptcy with a debt of 3 billion units, once again revealed his greed for business.
In episode 217 of KBS2's entertainment program 'The boss's ears are donkey ears' (hereafter referred to as 'donkey ears'), which aired on the 23rd, Yoon Jung-soo, who is planning a beef restaurant business, receives consulting from successful CEOs with the help of star chef Jeong Ho-young.
On this day, Jung-soo Yoon met Ho-young Jeong and said, "Izakayas like you are difficult, and I'm thinking about starting a meat restaurant." "I feel like starting something new.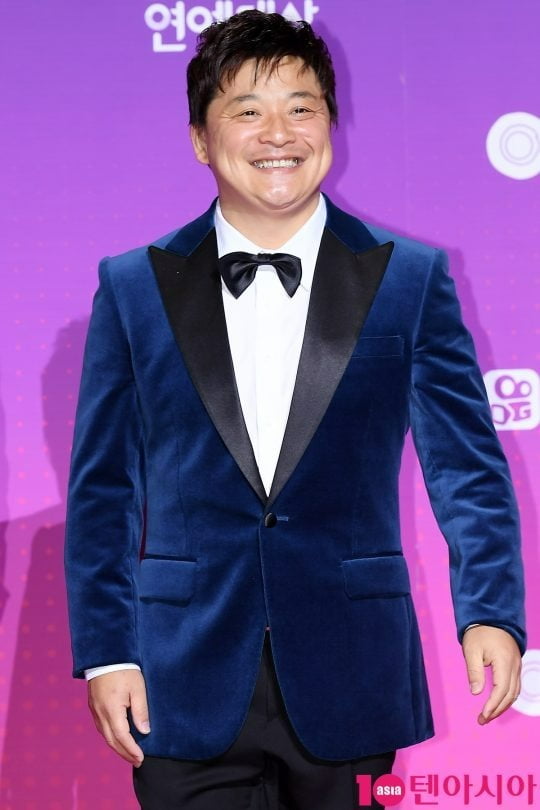 everything," he said.
Kim Sook expressed regret, saying, "How well (restaurant) has been in Cheongdam-dong. I'm a person who has touched money, so I'm doing it again." Jeong Ho-young encouraged the business by saying, "I think Yeonhui-dong would be fine," and recommended a three-story store building with a monthly rent of 5 million won that he is currently using.
MCs who saw this were puzzled, saying, "Isn't it because you said you were sick because that store couldn't do business?", "Didn't you record 0 won in sales during Corona 19? Jeon Hyun-moo noticed the big picture, saying, "Oh, you're trying to turn this place into a meat restaurant."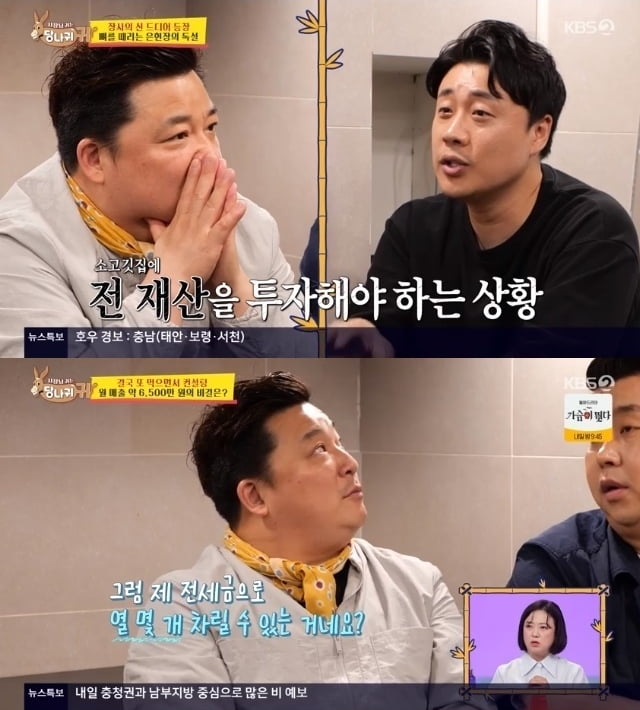 Jung Ho-young introduced Yoon Jeong-soo to people who are familiar with the trend of the restaurant industry. Kim Chi-heon, an F&B entrepreneur with 50 billion business locations around the world and an annual sales of 50 billion won, sold the company he owned for 20 billion won and is currently providing self-employment consulting through YouTube.
Yoon Jeong-su mentioned the fusion restaurant in Cheongdam-dong, the flounder rice business, the coffee bean business, and the gold soap business. He said, "I had fun with the restaurant, but the flatfish rice business 20 years ago was so hot at that time that the flatfish didn't eat rice and didn't spawn (failed). did)", he said of his failure.
Eun Hyun-sang said to Yoon Jeong-soo, who was trying to open a beef restaurant, "I have a feeling that I want to show it to others. Because sales seem to be good. It seems that he is in a hurry," he said. He recommended that if you do business, you should open a hamburger house.
In addition, Eun Hyun-sang allowed me to meet the owner of a store that was reborn as a minus with sales of 65 million won per month through consulting. Eun Hyun-sang cited the store's monthly rent of 500,000 won as the biggest reason for the store's success. The start-up cost was 30 million won.
In response, Yoon Jeong-soo, who has a deposit of 500 million won, said, "Then I can build a dozen with my deposit money," and Kim Sook lamented, "I'm out of my mind again."
After consulting with Eun Hyun-sang, Yoon Jung-soo decided, "I feel like I've been beaten up while listening to today's story. Kim Sook was worried, saying, "I don't know when my mind will change because my ears are thin."
Yoon Jeong-soo was declared bankrupt in 2013 because he owed 3 billion won in debt due to past business investment failures and guarantees, and was unable to repay debts of more than 1 billion won even after disposing of all his property.
Reporter Tae Yuna, Ten Asia youyou@tenasia.co.kr