TV
Hong Hyeon-hee ♥ Jay-Won's child Jun-beom, he's not even 1 year old, but he has fangs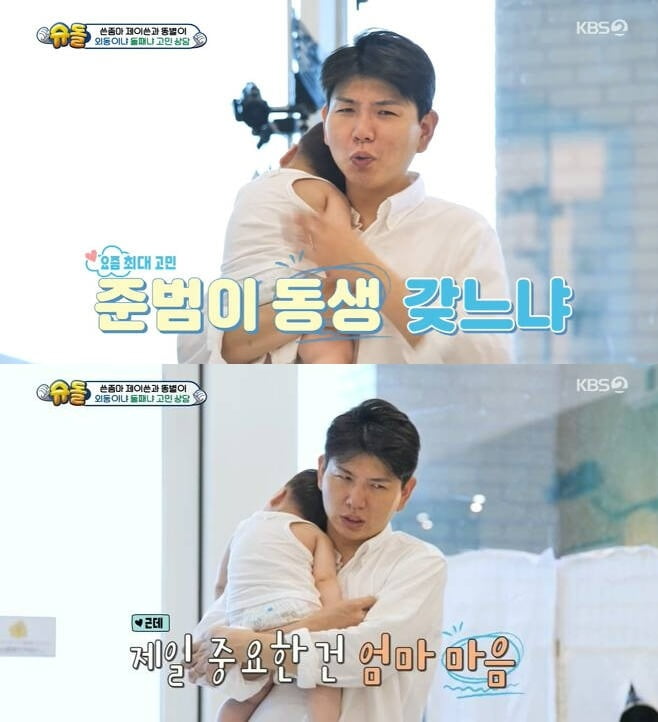 While Jun-beom, the son of Jay-Write and Hong Hyeon-Hee, had fangs, Jay-Write was thinking about the second child.
In the KBS2 entertainment show 'The Return of Superman', which aired on the 25th, Jay wrote a meeting with his mothers at the cultural center.
On this day, Jay wrote water for Junbeom who woke up after sleeping. Jay wrote his gums full at Junbeom's charming smile and said, "You're so cute," showing his son's foolish side. Then, after checking Junbeom's teeth, Jay-Won was surprised and said, "These are fangs." Previously, Junbeom showed the highest development status in the first infant health checkup at 4 months old, with height in the top 1% and weight in the top 4%.
Searching for canine information, Jason found that canines erupt between 16 and 22 months. Jay wrote, "You are 10 months old. But you wear clothes for 24 months," he said, amazed at his unusual development. Afterwards, Jay wrote rice to Junbeom, and Junbeom ate rice for the first time, covering his face with paste.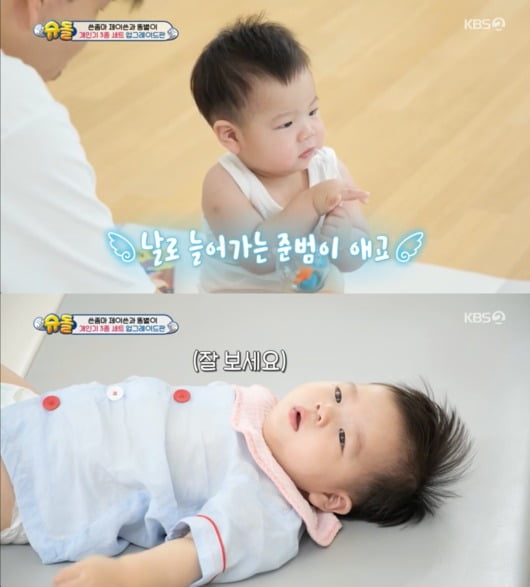 Jay wrote and visited the kids pool with Junbeom. The people I met here were the tiger year mates I met at the cultural center. While the children fell asleep after eating watermelon hwachae, Jay-Witter and the mothers chatted. When asked about the second plan, Yuan's mother said, "My husband refused because it was difficult. He said he would have to work harder and longer than now."
The biggest concern of Jay and Hong Hyun-hee is the second plan. Jay wrote, "I'm at a loss these days. It bothers me so much when Junbeom plays alone." In response, Dana's mother recommended, "I was so sorry to see the first seven-year-old playing alone during Corona 19. If there are siblings, the two of them can play at home."
Jay wrote, "I think this is a dilemma. I think one will be lonely, but I'm worried about when to raise the second child. In fact, the second is not the father's heart, but the mother's heart, "said Hong Hyun-hee's thoughts first.
Reporter Tae Yuna, Ten Asia youyou@tenasia.co.kr