TV
Lee Hyo-ri and Lee Sang-soon appear on MBC radio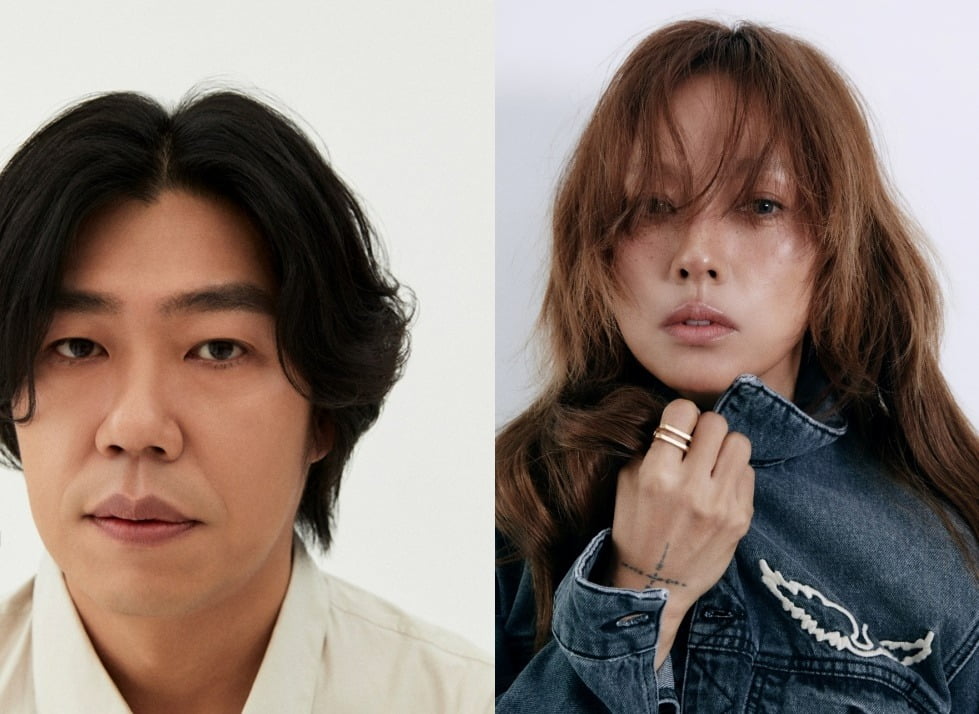 Lee Hyo-ri and Lee Sang-soon appear in 'Bae Chul-soo's Music Camp'.
On the 7th, MBC Radio released a list of super luxurious special DJs, including singer Lee Hyo-ri, actors Yoo In-na and Lee Jun-hyeok.
Lee Jun-hyeok and Yoo In-na will serve as special DJs for 'Lee Seok-hoon's Brunch Cafe (Buka)'. The two fill the listeners' 11:00 a.m. slot by taking the vacant seat of host Lee Seok-hoon, who left for summer vacation.
Lee Jun-hyeok, who will decorate the first day of the special DJ on Monday the 7th as a special time, appeared on 'Beca' last December and introduced a game and picture book "Hello Popcorn" that he made himself. Lee Jun-hyeok, who received much love from dramas such as 'Secret Forest' and 'Designated Survivor for 60 Days', mobilized 10 million viewers with the movie 'Sin City 3' released in May and caused a fever in the theater, Expectations are high for the new side of the show as a host.
On the 8th and 9th, Yoo In-na will host and show off her appearance as a veteran radio host. Yoo In-na, who appeared on 'Boca' last April and captivated listeners by showing realistic voice acting and wit, is a representative radio host who has shown a deep affection for radio by hosting 'Yoo In-na Turn Up the Volume' for 5 years in the past. , Returning to the radio studio with 'Honey D' after a long time, it is expected to present another charm of morning time radio.
'Bae Cheol-soo's Music Camp (hereafter referred to as Bae Cam)' will be aired from August 16th under the title of 'The Return of the Stars' as a special DJ feature. Traditionally, actors such as Kim Hye-soo and Yoo Hae-jin have been special DJs in 'Bae Cam', but this year, incumbent musicians who are receiving the most attention in each music field will become special DJs. Beenzino in hip-hop, Hyo-ri Lee in dance music, Lee Sang-soon in indie music, and Jae-jung Park in ballad will represent each music genre to make 'Bae Chul-soo's Music Camp' shine.
Actor Jin Seo-yeon, who showed strong acting in the movie 'Believer', will host 'This Morning' on behalf of DJ Jung Ji-young from August 14th. She said, "I had a dream of becoming a radio DJ, and it is an honor to have a meaningful experience in 'This is Jung Ji-young this morning'. I want to share sincere and enjoyable communication with the listeners."
This special broadcast with a super luxurious special DJ corps will be broadcast at 11:00 am at 'Lee Seok-hoon's Brunch Cafe', at 6:00 pm at 'Bae Cheol-soo's Music Camp', and at 9:00 am at 'This is Jung Ji-young'.
Below is the schedule for each program.
<Lee Seok-hoon's Brunch Cafe>
8/7 (Mon) Actor Lee Jun-hyeok
8/8 (Tue) Actress Yoo In-na
8/9 (Wed) Actress Yoo In-na
<Bae Cheol-soo's Music Camp> Special 'Return of the Stars'
8/16 (Wed) Singer Beenzino
8/17 (Thu) Singer Hyori Lee
8/18 (Fri) Singer Lee Sang-soon
8/19 (Sat) Singer Hyori Lee
August 20 (Sun) Singer Lee Sang-soon
8/26 (Sat) Singer Park Jae-jung
August 27 (Sun) Singer Park Jae-jung
<This is Jung Ji-young this morning>
8/14 (Mon) Actress Jin Seo-yeon
8/15 (Tue) Actress Jin Seo-yeon
Reporter Tae Yuna, Ten Asia youyou@tenasia.co.kr