TV
Divorcee Yui, one night with a man she met for the first time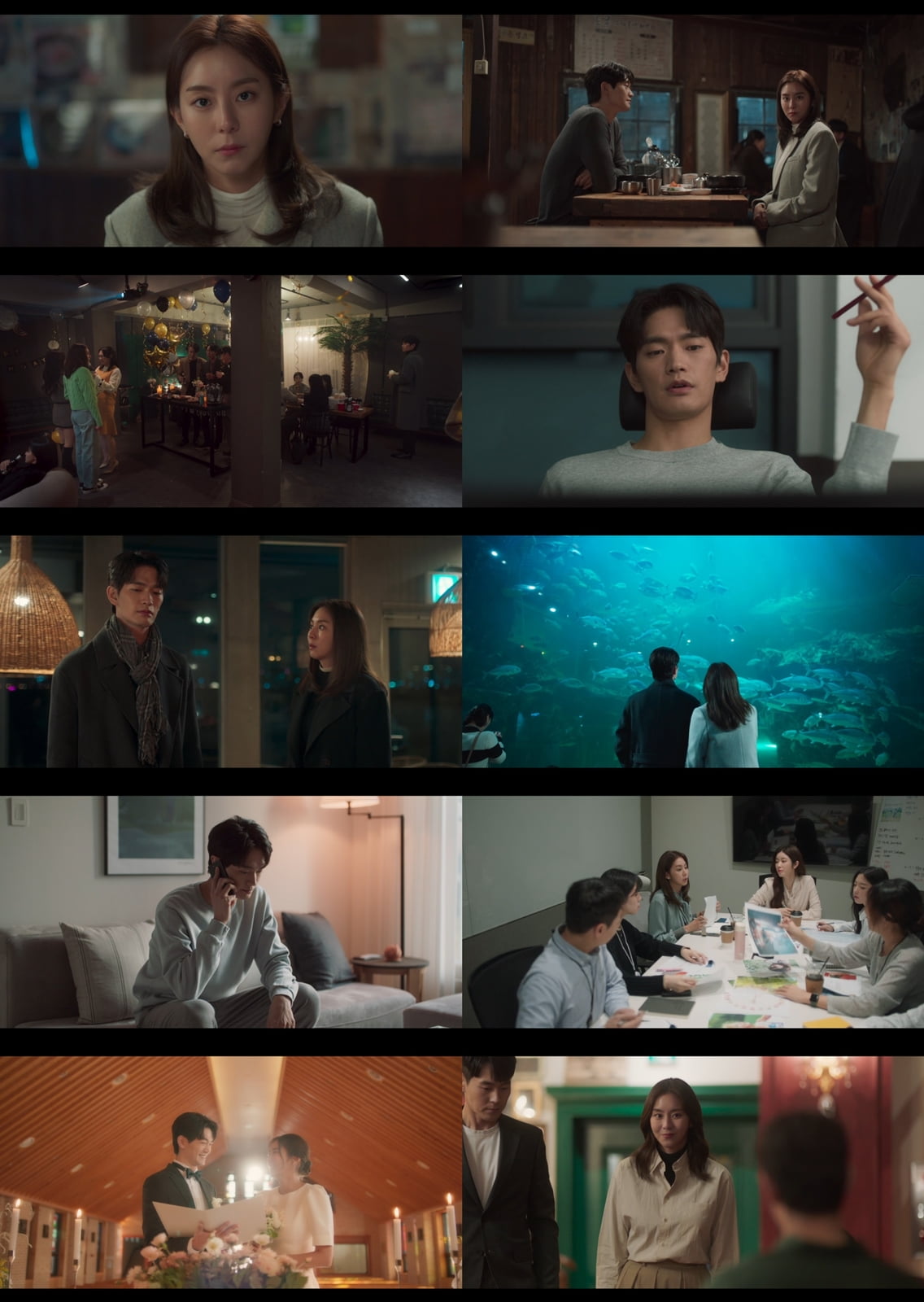 Uee and Sangjun Kang each had their own happy ending.
In the fourth work of the tvN X TVING drama joint project 'O'PENing (Opening) 2023 (hereafter Opening 2023), which aired on the 6th, 'One Reason We Can't Meet', Jung Won-young (played by Yui) and Ki-joon Kim (played by Kang Sang-joon) He showed a new attitude toward separation by drawing a realistic romance between a divorced man and a woman.
The relationship between Jung Won-young and Ki-jun Kim started at a friend's birthday party last year. The relationship between those who spent the night together ended with Jung Won-young's words to break up cleanly, but a year later, the friend's birthday came back and the two made an unexpected reunion as if it was inevitable. However, the two announced the beginning of a difficult relationship when they collided with the fact that each other was a 'woman with a child' and 'a man in the second divorce.'
While Jeong Won-young shook her head vigorously at her friend's request to live together, she shared her concerns with her part-time colleague about how they understand living together. In the midst of this, Jung Won-young recalled the process of divorce from her ex-husband in the past to a colleague's simple answer that if he did not like living together or married, he could break up.
Gijun Kim, who was suddenly offered to live together, recalled his mother, who had endured and sacrificed everything in her marriage to her father. Kim Ki-jun thought that he might have changed the moment he felt a sense of belonging in marriage, and one day he was surprised when he told the story of his second wife who exploded and said that he would not be able to live together even for Jung Won-young. In particular, Kim Ki-joon's words not to let people change their lives because they care about others healed Jeong Won-young's wounds.
Accordingly, Jung Won-yeong recalled what life was like before the divorce and set out to find the meaning of my life. When he was offered a job by a junior from his former job who showed up at the perfect timing, it seemed that his relationship and career were turning on the green light. However, a great conflict arose when Jung Won-yeong misunderstood the situation of Kim Gi-jun, who was late for his son's birthday. The appearance of a man and a woman who do not easily become skilled in love even though they have gone through breakups many times was enough to evoke sympathy.
With this opportunity, the relationship between Jung Won-young and Kim Ki-jun became stronger. Jeong Won-yeong succeeded in re-employment with the support of Kim Gi-jun, and Kim Ki-jun also took a step forward to look at himself wholeheartedly after ending his life of seeing good every Saturday, guided by his mother's torch. Then, Kim Ki-joon established his conviction by saying that he would not marry because he wanted to keep a good relationship with Jung Won-young.
Kim Ki-joon and Jung Won-young broke up after having a normal relationship like any other couple, and in this process, Jung Won-young came to the ironic realization that "lovers can break up." Although the values of marriage could not be assembled in the same direction, they met and fell in love even after knowing that fact. In the end, the ending scene of two strangers laughing and passing by made the viewers smile and left a new formula for a happy ending.
Reporter Kang Min-kyung, Ten Asia kkk39@tenasia.co.kr