TV
End of 'King the Land', 3 last points to watch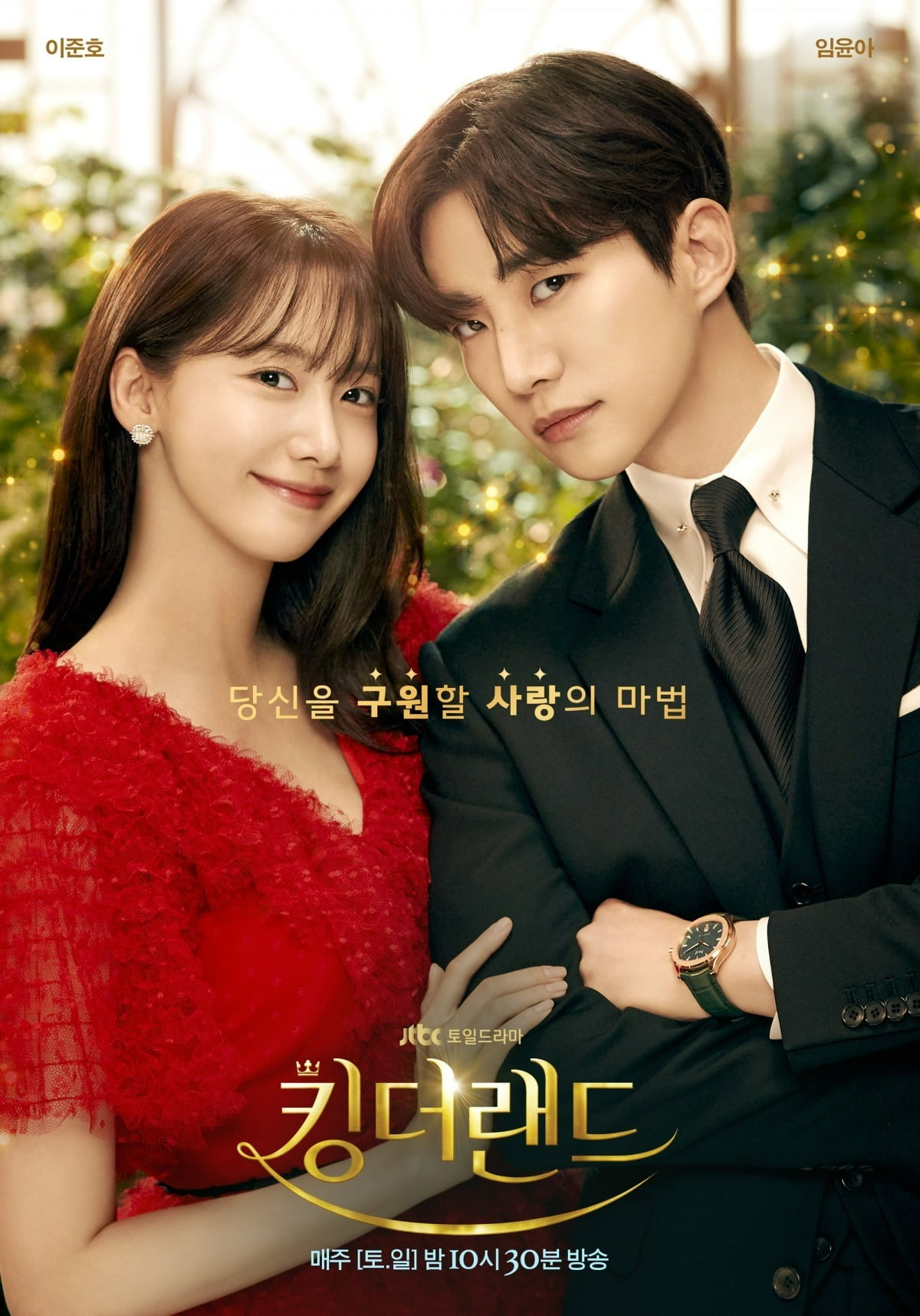 The final chapter of the 7-star suite romance between Lee Jun-ho and Lim Yoon-ah unfolds.
While JTBC's Saturday drama 'King the Land' left only the final episode, there are still relationships and stories between characters that need to be resolved. Therefore, we have pointed out the points of watching the final episode that will further enhance the fun.
First, it is the ending that Gu-won (played by Lee Jun-ho) and Cheon-rang (played by Im Yoon-ah) will meet. In the last broadcast, Angelang confessed to Guwon, who was fully prepared ahead of the proposal, that he wanted to stop and leave. In the meantime, he has overcome adversity with faith and love for salvation in any difficulties, so a word from him is bound to cause a great storm. Attention is focusing on what the meaning of Cheerarang's wish to quit is, and whether Guwon and Cheersang will once again overcome adversity and win a happy ending.
One of the points to watch is the direction of salvation's family relationship, which goes back and forth between hot and cold baths. Although Guo-gu resolved his friendship with his mother Han Mi-so (played by Nam Gi-ae), who had abandoned him, the cold war with Goo Hwa-ran (played by Kim Seon-yeong), who had disliked her sister since childhood, continues. With the management of the hotel almost handed over to Guo, attention is focusing on whether Guo and Gu Hwa-ran will work together to resolve the resentment in their hearts, or whether they will remain in a worse relationship than others.
The last is the ending of friendship between the six siblings of Guwon, Cheonrang, Oh Pyung-hwa (Go Won-hee), Kang Da-eul (Kim Ga-eun), Noh Sang-sik (An Se-ha), and Lee Ro-un (Kim Jae-won). Oh Pyung-hwa, Kang Da-eul, Noh Sang-sik, and Lee Ro-wun, who show the appearance of professional office workers in their respective positions, developed into a heart-to-heart relationship as they traveled abroad together and spent more time together after work. Although they understand each other more than anyone else, attention is focusing on whether they can keep a wonderful friendship in the relationship between Salvation and Angel, who cannot know the future.
The final episode of 'King the Land' will be broadcast today (6th) at 10:30 pm.
Reporter Tae Yuna, Ten Asia youyou@tenasia.co.kr