TV
In 'Heart Signal 4', an unpredictable love line unfolded until the end.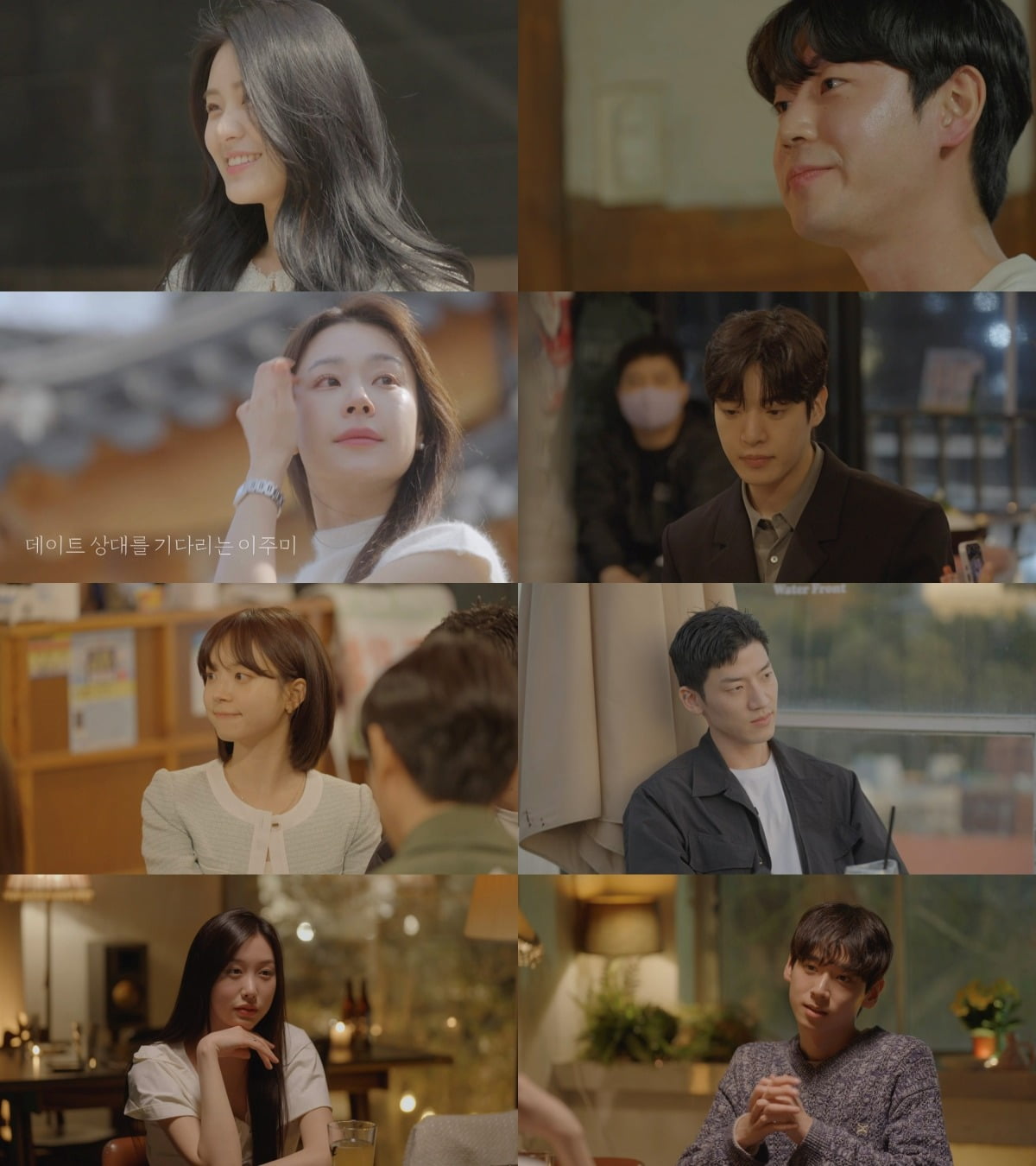 Another change came to the love line of 'Heart Signal 4'.
In Channel A's 'Heart Signal 4', a love line reasoning game that aired on the night of the 4th, the images of eight residents going on their last one-on-one trip were drawn.
On this day, Yoo Ji-won's spring flower travel mate was Kim Ji-min. Arriving in Gurye, they had a friendly time, but soon had a serious conversation. While talking about their last date together, Yoo Ji-won asked, "How are you now?" Kim Ji-min said, "It seems good, but it also seems difficult. So I guess I'm trying not to regret it." Yu Ji-won also expressed her complex feelings, saying, "I can't easily figure out what to do when that person doesn't like me." In response, Kim Ji-min calmly said, "That is unrequited love," and shared each other's feelings. Kim Chong-gi, who watched this, said, "(Kim Ji-min) seems to be handling the wounds that the person I like doesn't like me in a very healthy way."
The Hankyoreh, who received a ticket to Hadong, went on a date with Lee Joo-mi. After exchanging jokes and enjoying the spring vibes in a comfortable atmosphere, the two had a deep conversation when they arrived at the restaurant. When Lee Joo-mi asked, "Did you talk well with Ji-young that day?" Afterwards, the Hankyoreh confessed their honest feelings, saying, "I'm going on a trip until tomorrow, but even if it's not a trip, I'd like to date you more." Yoon Jong-shin, who heard their conversation, pondered, saying, "The Hankyoreh seems to be tidying up (the relationship with Kim Ji-young)."
Shin Min-kyu headed to Suncheon with Yoo Yi-soo. Unlike Yoo Yi-soo, whose emotions are clearly revealed during a conversation on the train, Shin Min-gyu showed an unknown heart. The two, who had a closer time while taking pictures at Suncheon Bay Wetland, asked questions to each other over meals. When Shin Min-gyu asked, "Lee-soo said he didn't care about other people, but why didn't he?" Yoo Yi-soo replied, "I thought that oppa clearly expressed his feelings to me, and they look so different from me and have different personalities. If it was a similar person, I would have been very concerned." In response, Shin Min-gyu asked back, "Then if I choose someone else, can you really support me?" After thinking about it, Yoo Yi-soo came up with an answer, "I will support you." Afterwards, Shin Min-gyu revealed his feelings for Kim Ji-young, saying, "I thought that tomorrow, rather than meeting other people, I would like to meet Ji-young."
Lee Hu-shin left for the last trip to Tongyeong with Kim Ji-young. The two of them, who had an endless laugh, shared their thoughts at a cafe. Lee Hu-shin confirmed Kim Ji-young's heart by asking, "Would you have sent it to me even if there was only one ticket?" Kim Ji-young said, "If I could only send one, I think I would have thought about it. Since Mingyu oppa is a very serious person, I thought he would choose well on his own. Maybe my ticket is depriving that person of an opportunity." When Lee Hoo-sin asked again, "When I thought of it selfishly," Kim Ji-young could not answer. Later, in response to Kim Ji-young's question, "Isn't it a situation where you're not sure who you are?" Lee Hu-shin said, "I thought I had definitely told you. I like how I look when I'm with you." However, Kim Ji-young added regret to the relationship between the two by saying, "The feelings I have for Min-gyu oppa are not shallow."
After the trip, all eight residents gathered in one place, and subtle signals were picked up by some of the residents. Kim Ji-min said, "Why did you come so late?" The Hankyoreh also handed over a blanket to Kim Ji-young, who was cold, and Shin Min-gyu looked at Kim Ji-young blankly. They had time to get to know each other deeply by talking about the meaning of the flower they chose and about the love they each thought.
The prediction team fell into trouble as the difficulty of checking even the subtle movements of emotions in a relationship that was rarely resolved. On this day, a surprising cataclysm was drawn, with Lee Joo-mi choosing Hankyoreh, Yoo Yi-soo choosing Shin Min-gyu, Kim Ji-young and Kim Ji-min choosing Lee Hu-shin, Lee Hu-shin and Yoo Ji-won choosing Kim Ji-young, the Hankyoreh choosing Lee Joo-mi, and Shin Min-gyu choosing Yoo Yi-soo, and the predictors were drawn to guess Kim Ji-young's love line. Failed, failed to obtain gemstone.
Reporter Kim Ji-won, Ten Asia bella@tenasia.co.kr