TV
Park Narae's mother complained that espresso was like herbal medicine while on a trip to Italy.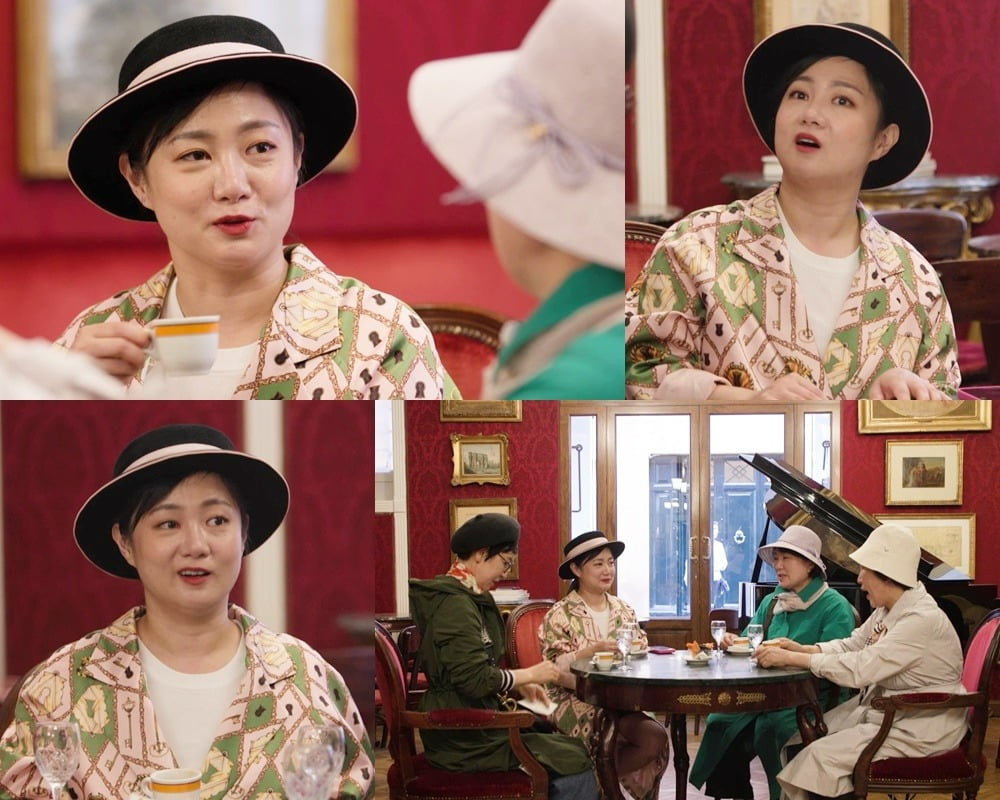 Park Narae is sweating at the firm taste of her mother, Myeong-sook Koh.
The 26th episode of KBS 2TV's family travel variety 'Family World Tour', which airs on the 6th, depicts the second day of the filial piety tour of Rome ambitiously prepared by MC Na-rae Park for her mother Myeong-sook Koh and her mother's friend Seon-ja Lee and Jung-hee Koo. Na-rae Park is embarrassed by her mother, Myeong-sook Koh's firm Korean taste.
Park Narae guides Mokpo Mamiz to the three major cafes in Rome with a 263-year tradition to feel the flavor of mainland Italy, the origin of espresso. The cafe Na-rae Park showed was a place loved by historical figures such as Andersen, a fairy tale writer, and Nietzsche and Goethe, writers and philosophers. As soon as you see the antique and classic interior that fits the 263-year tradition, Mokpo Mamizu exclaims, "The atmosphere is great." The place Na-rae Park guided to serve espresso was the red room where Andersen actually drank coffee.
Unlike the steamed admiration of Mokpo Mamiz, Park Narae faces difficulties in ordering coffee following last week's pizza. Mokpo Mamizu said, "Ask for mild coffee. No, lightly," he ordered. Na-rae Park shouted "soft" to the waiter, but ordering was not easy due to inability to communicate. Later, Na-rae Park teaches Mokpo Mamise how to enjoy traditional Italian espresso, who is challenging espresso for the first time in her life.
Among them, Park Narae's mother raises voices saying, "It's similar to herbal medicine," and "Italy doesn't have such a small amount of coffee?" Finally, Park Na-rae's mother surprises everyone by taking out a Vietnamese coffee mix from her bag, saying, "I brought my favorite coffee from Korea." Park Narae opened her eyes as a surprised rabbit, saying, "No, did you bring this?" Mom said, "This is better than Italian coffee," and appealed to her strong taste after pizza.
Park Narae and Mokpo Mamizu's first espresso challenge, the 26th episode of ''Family World Tour', will be broadcast at 9:25 pm on the 6th.
Reporter Kim Ji-won, Ten Asia bella@tenasia.co.kr