TV
An angel completed with Im Yoona's color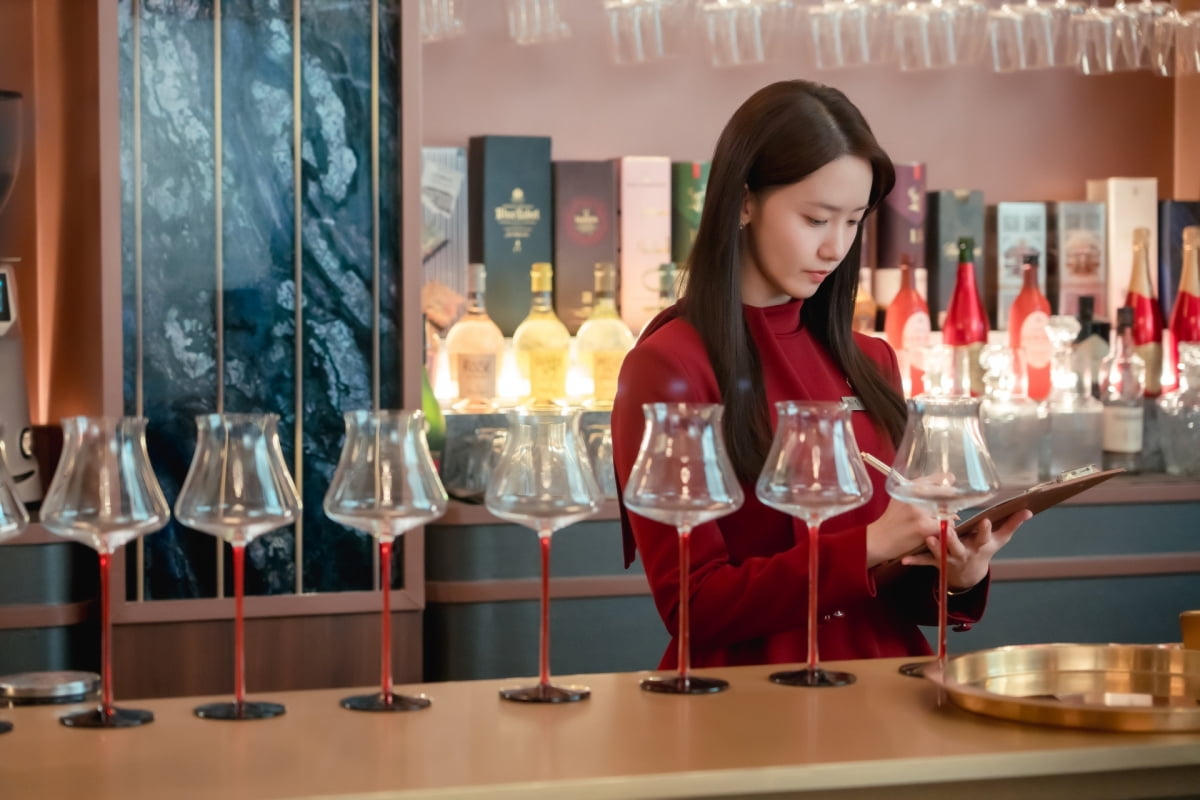 Angels, completed in the color of 'King the Land' Im Yoona (Girls' Generation Yoona, belonging to SM Entertainment), are receiving a lot of love from viewers.
Im Yoona is acting as Cheonrang, a hotelier in the King Hotel, in the JTBC Saturday and Sunday drama 'King the Land' (Screenwriter Choi Rom (Tim Harimao), Director Lim Hyun-wook, Production Npio Entertainment, By4M Studio, SLL). In particular, with only two episodes left until the end, we looked at the key narratives of the past and the points to watch in the future to see how Angelang, who has faced repeated crises such as public dating and personnel appointments, will overcome these situations.
#King Hotel 1st Class Friendly Employee
Angelang, who became a hotelier with happy memories at the King Hotel, where he first went to play with his mother as a child, has grown into a hotelier recognized by everyone based on his brilliant smile, four languages, and sommelier certification. In addition, he has risen to the VVIP Lounge Kingdom, the dream of all hoteliers, with only his skills, and is embracing even the people around him who were jealous of him as a positive influence, leaving a deep impression on the home theater and calling out cheers at the same time.
#salvation of love
Unlike her ex-boyfriend Gong Nam (played by Ahn Woo-yeon), who never cared about herself, Cheon-rang permeated into salvation (played by Lee Jun-ho), who cared only for herself, and finally achieved love. The secret love affair that was dizzying and sweet was short-lived, and the whole world learned of the relationship between the two people through the paparazzi's photos, and had to gossip about it. However, as the two have been separated for a long time due to Cheonrang's appointment as a local personnel and Guwon's overseas business trip, questions are raised as to whether Cheonrang will be able to keep his love with Guwon to the end.
#The sincerity of life as a hotelier
Cheoncheonrang has been working with a high sense of responsibility and pride, with the meaning that the hotel's numerous staff members show their sincerity even on a tablecloth, not chores that can be done by anyone. However, after learning that the 'Dream Team' that every hotelier dreams of is serving events for the family of Chairman Gu Il-hoon (played by Son Byung-ho), Cheonsa-rang falls into skepticism about the life of a hotelier, and even receives orders from local personnel to leave Kingdom. . Even in the reality where both work and love are not easy, the independent and firm Angelang, who set the direction for himself by repeatedly worrying about it, arouses curiosity about what choices he will make in the future.
Above all, as Im Yoon-ah is leading the immersion in the play by conveying the narrative and emotions of this angel with detailed acting skills, expectations are rising for the story of angel love that Im will show until the end.
Meanwhile, 'King the Land', where Im Yoon-ah's performance stands out, is broadcast on JTBC at 10:30 pm on Saturdays and Sundays.
Reporter Ryu Yae-ji and Ten Asia ryuperstar@tenasia.co.kr